So nice to be back in Bali!
If you had told me two years ago that I would be barred from travelling to certain countries, I never would have believed you. But that was the reality I faced when my Australian government instituted travel restrictions in response to the pandemic. Now that the restrictions have been lifted, I'm looking forward to finally being able to explore those new places on my list. But after two years of travel restrictions, it never occurred to me that I would miss travelling so much. 
What about you, are you looking to escape the hustle and bustle of everyday life? Would you consider a trip to Bali as your getaway?
If you're looking for some inspiration for your next vacation, look no further!  The Indonesian island of Bali is famous for its stunning landscapes, friendly people, and rich culture.
Whether you're a foodie or a traveller, there's something for everyone here. You can Relax on the beach, explore ancient temples, or go surfing, Bali has it all! From waterfalls to rice fields and ancient temples. 
I'm so excited to share these travel vlog videos with you! So come along with me and enjoy the sights and sounds of paradise.
In this four part vlog series, you can watch me explore some of the most beautiful spots on the island. I had such a great time filming it, and I know you'll enjoy watching it. So be sure to check them out! 🙂
Let me know in the comments if you've been to Bali, and what you enjoyed.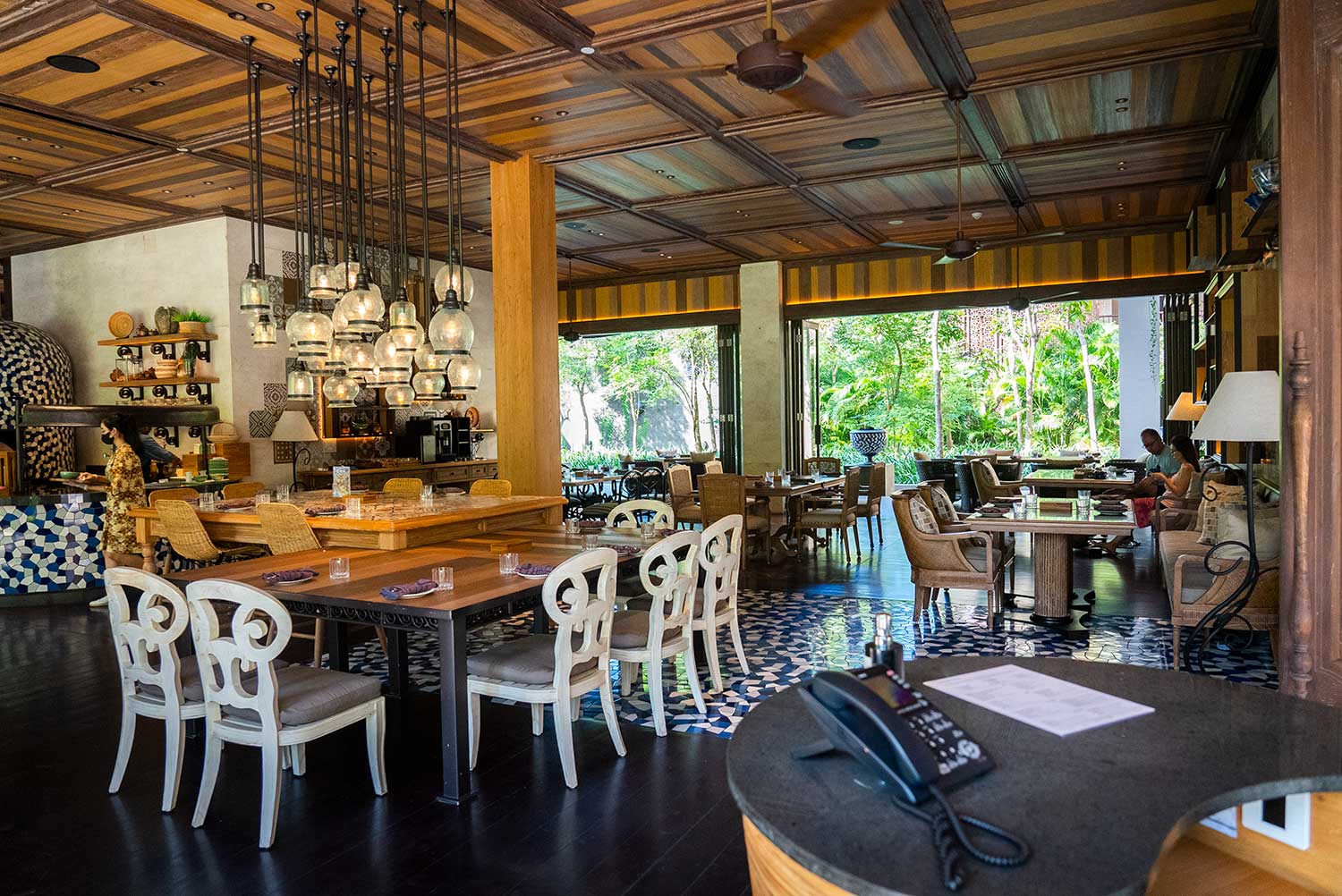 On our arrival we arrived at the Andaz hotel. If you're looking for a luxurious and relaxing vacation spot, look no further than the beautiful Andaz Bali Hotel in bali. This resort offers stunning views of the ocean and lush gardens, as well as first-class amenities and accommodations.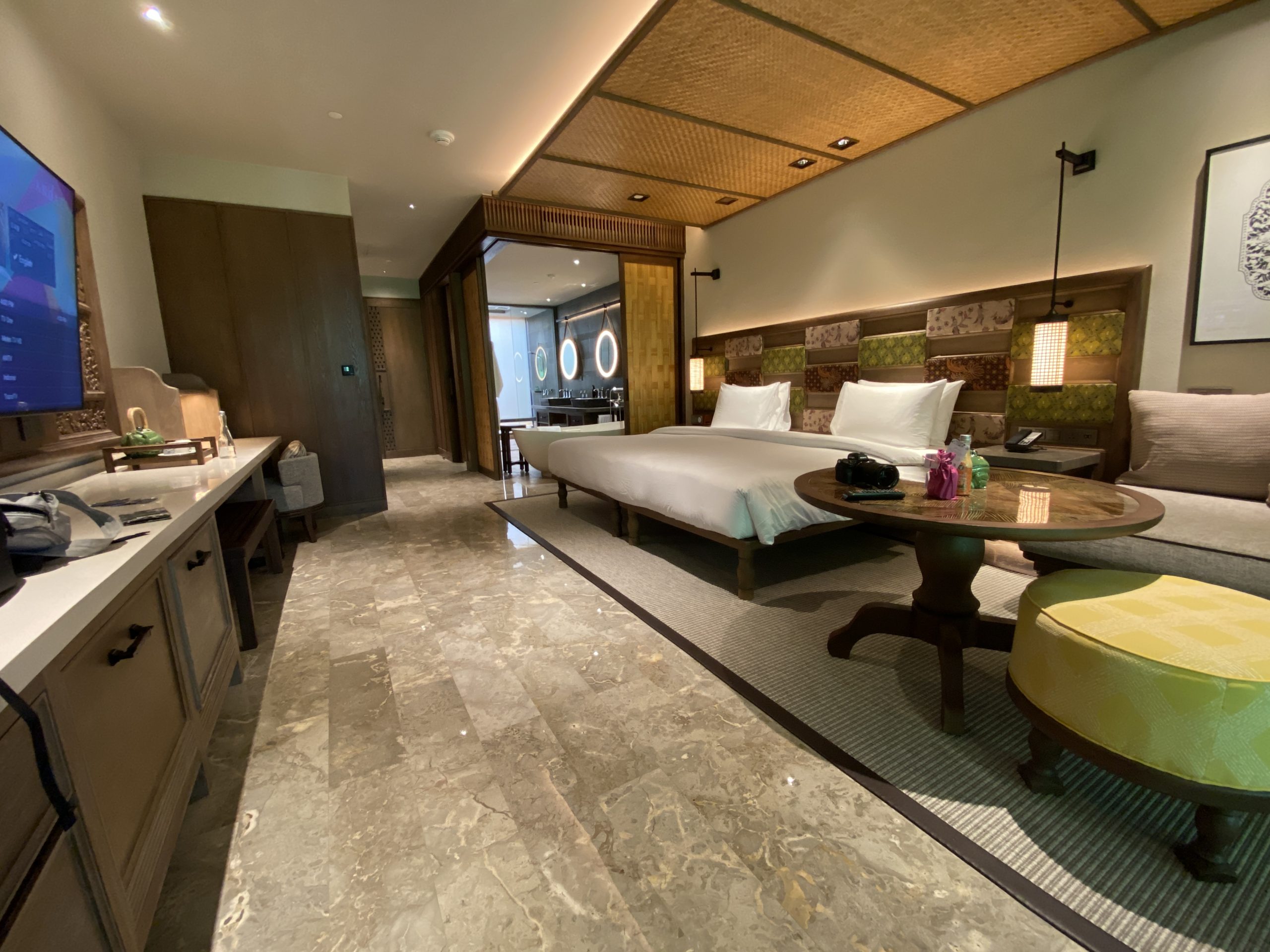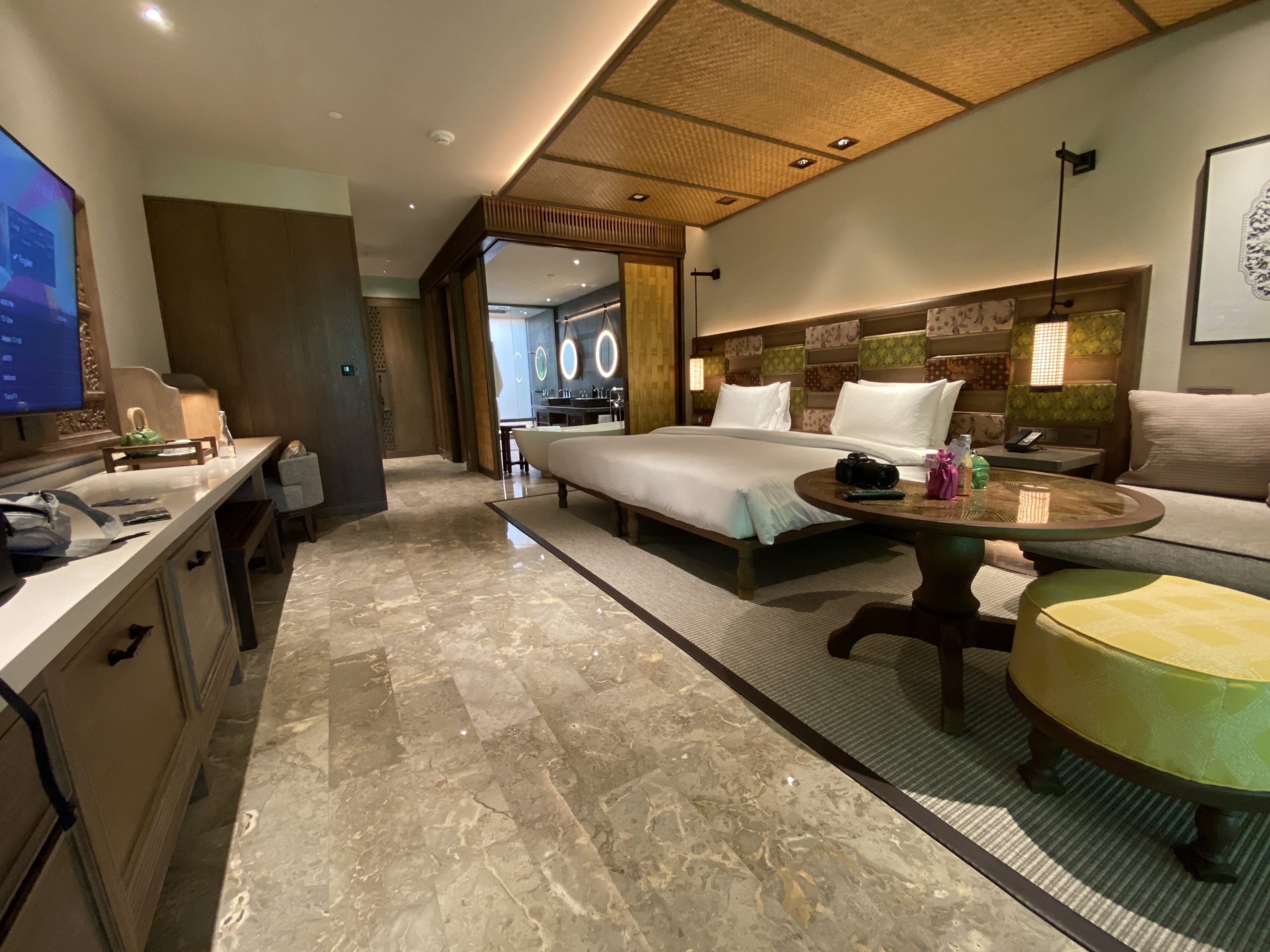 We had an amazing time exploring all that this hotel has to offer, from its delicious restaurants to its inviting pools. Our room was large and beautifully styled. There's even a separate toilet in the rooms!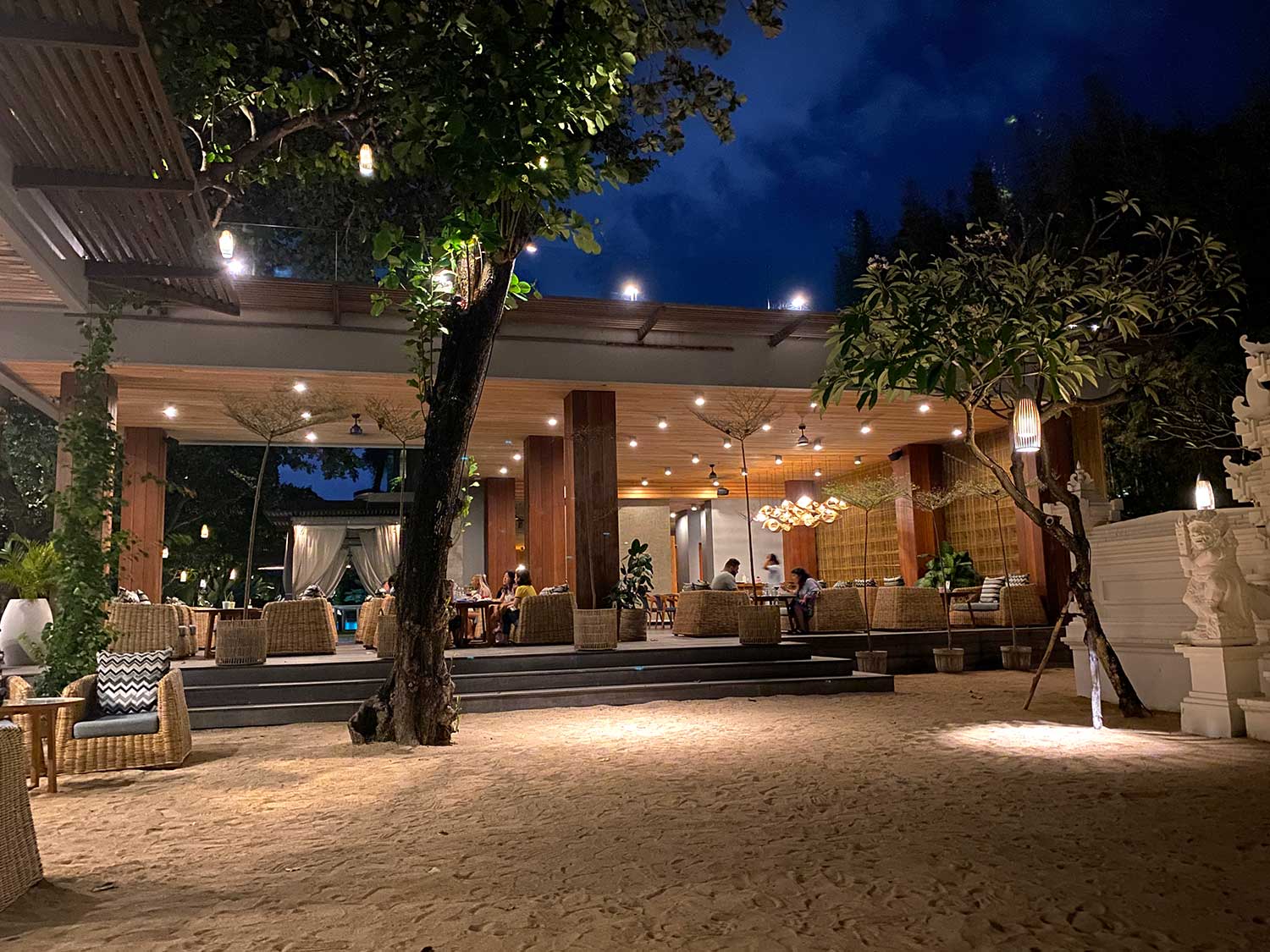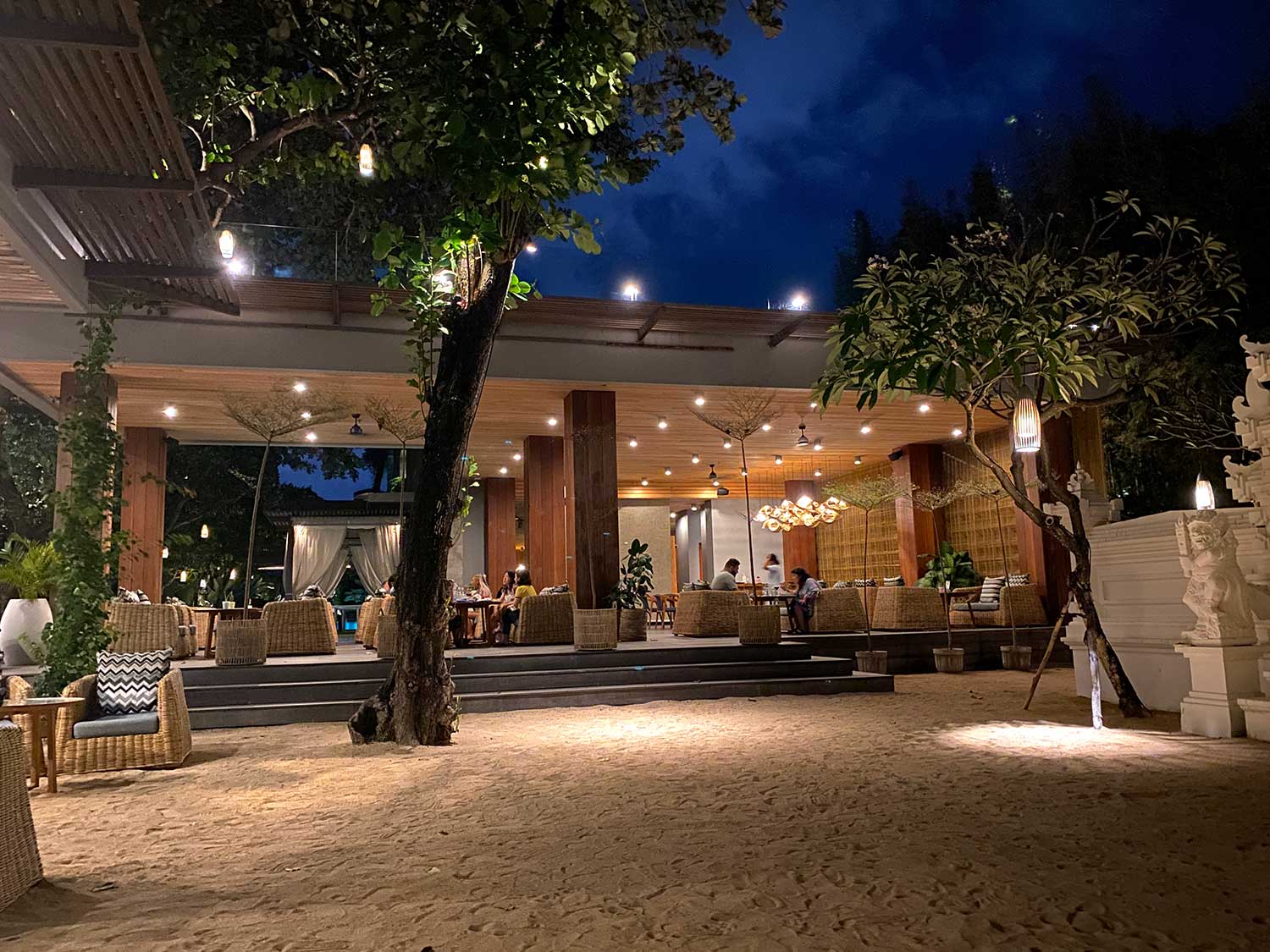 We were lucky to dine outside virtually on the beach to the glow of a full moon reflecting on the calm water.  It made it such an incredible dining experience.  The food was delicious and at the time, the prices very reasonable. So if you're considering a trip to Bali, be sure to check out the Andaz Bali Hotel!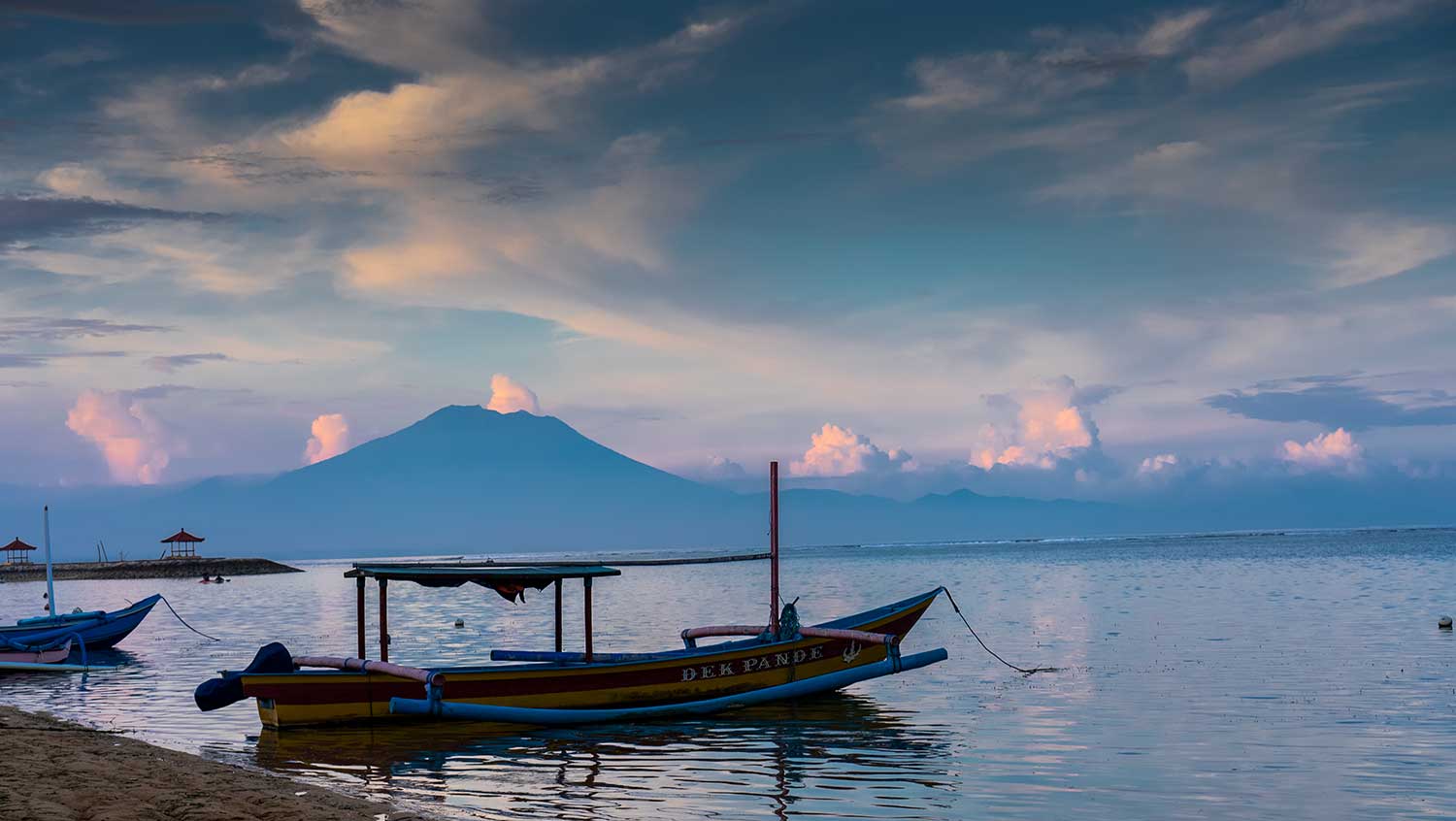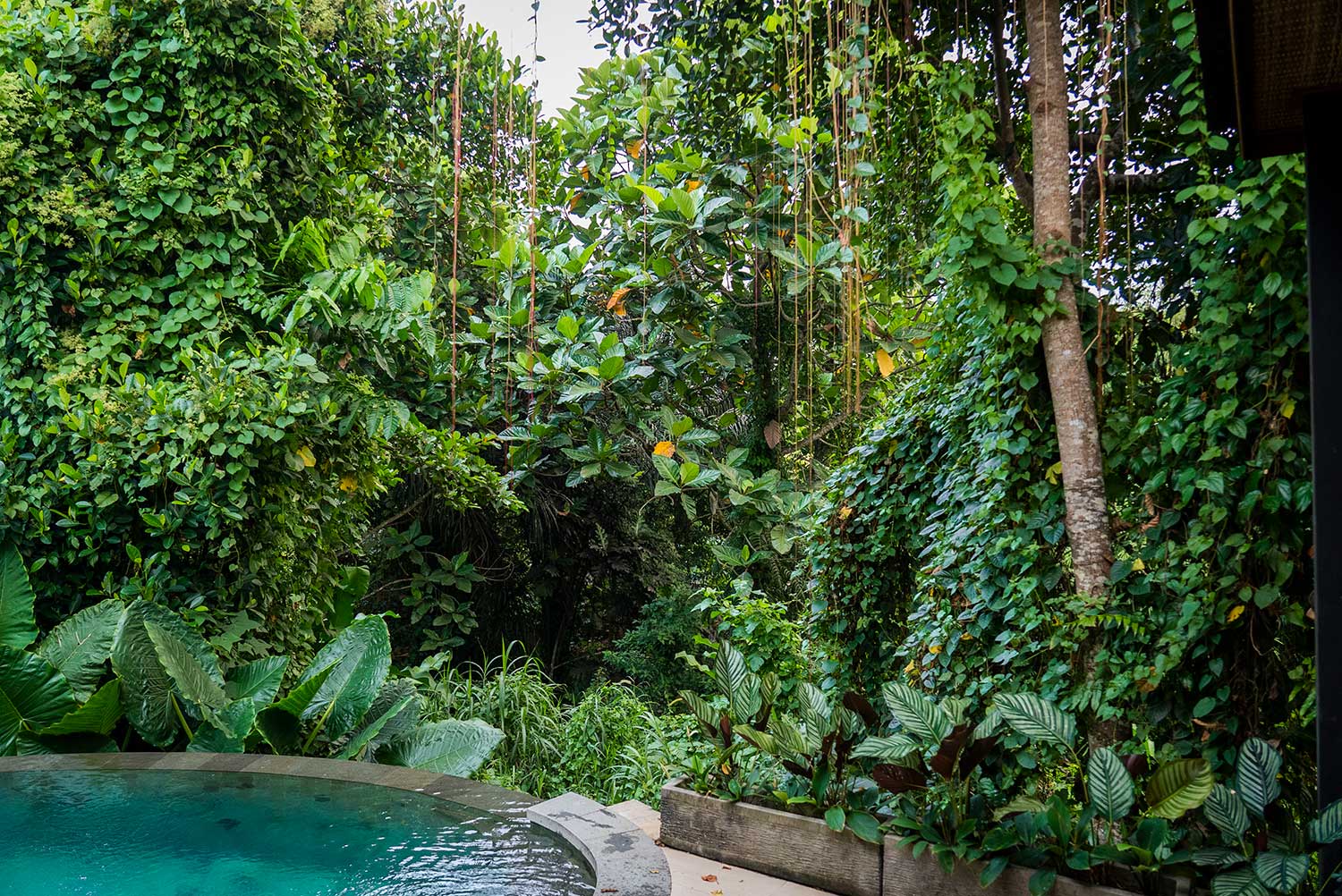 If you're looking for a unique and relaxing place to stay in Bali, look no further than Dancing Orchid. This little Airbnb is tucked away in a hidden location overlooking the jungle, and it's perfect for travellers who want something different. Each room has it's own private pool overlooking the jungle area.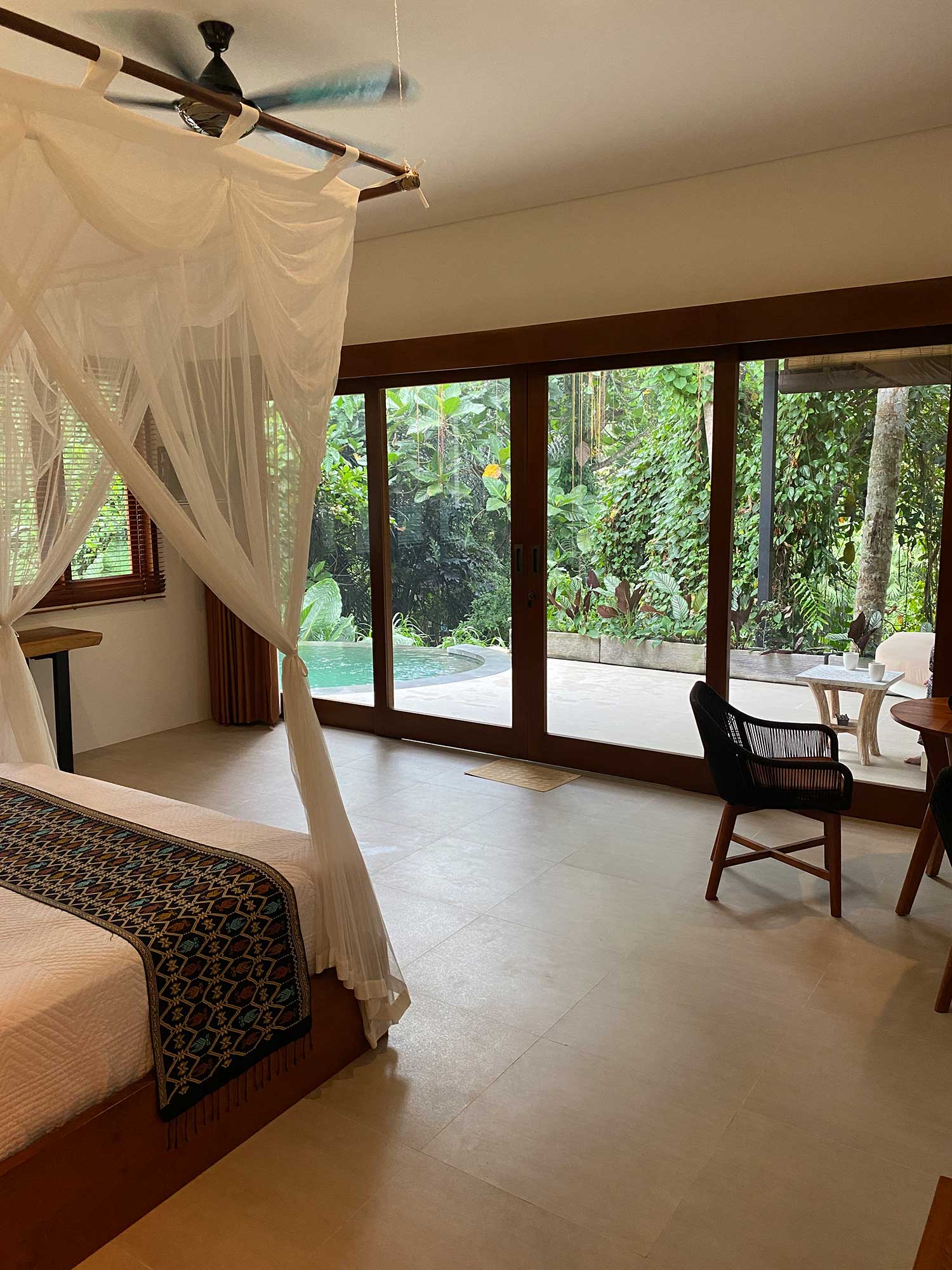 The rooms are quite spacious, very new with tasteful decor. There's also a mini kitchen, and Netflix! The staff are great and will help you with all your needs.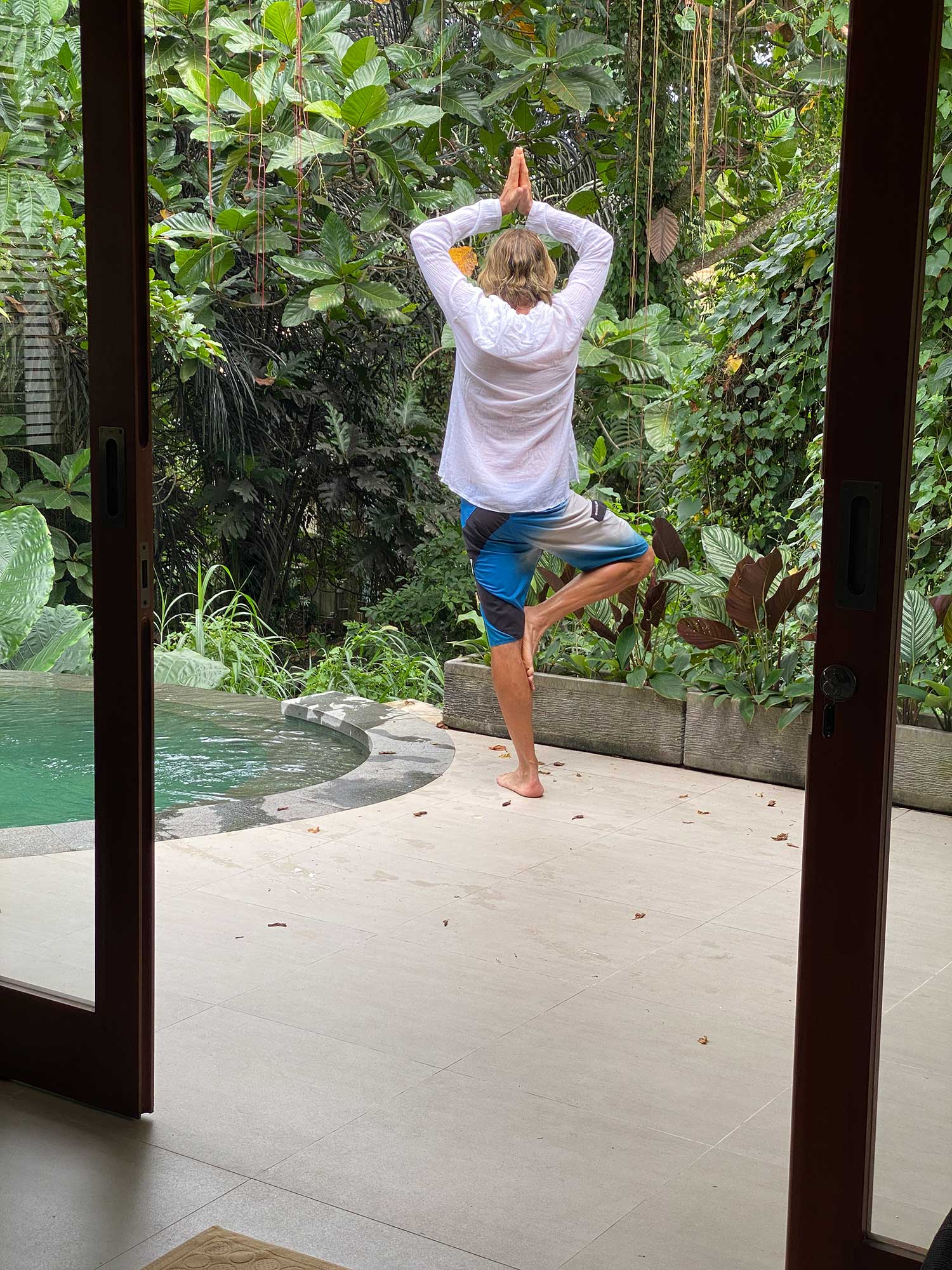 The best part is that Dancing Orchid is affordable, so you can have an amazing experience without overspending. So why not book your stay today? You won't regret it! It's a hidden gem, highly recommended. I should have stayed longer!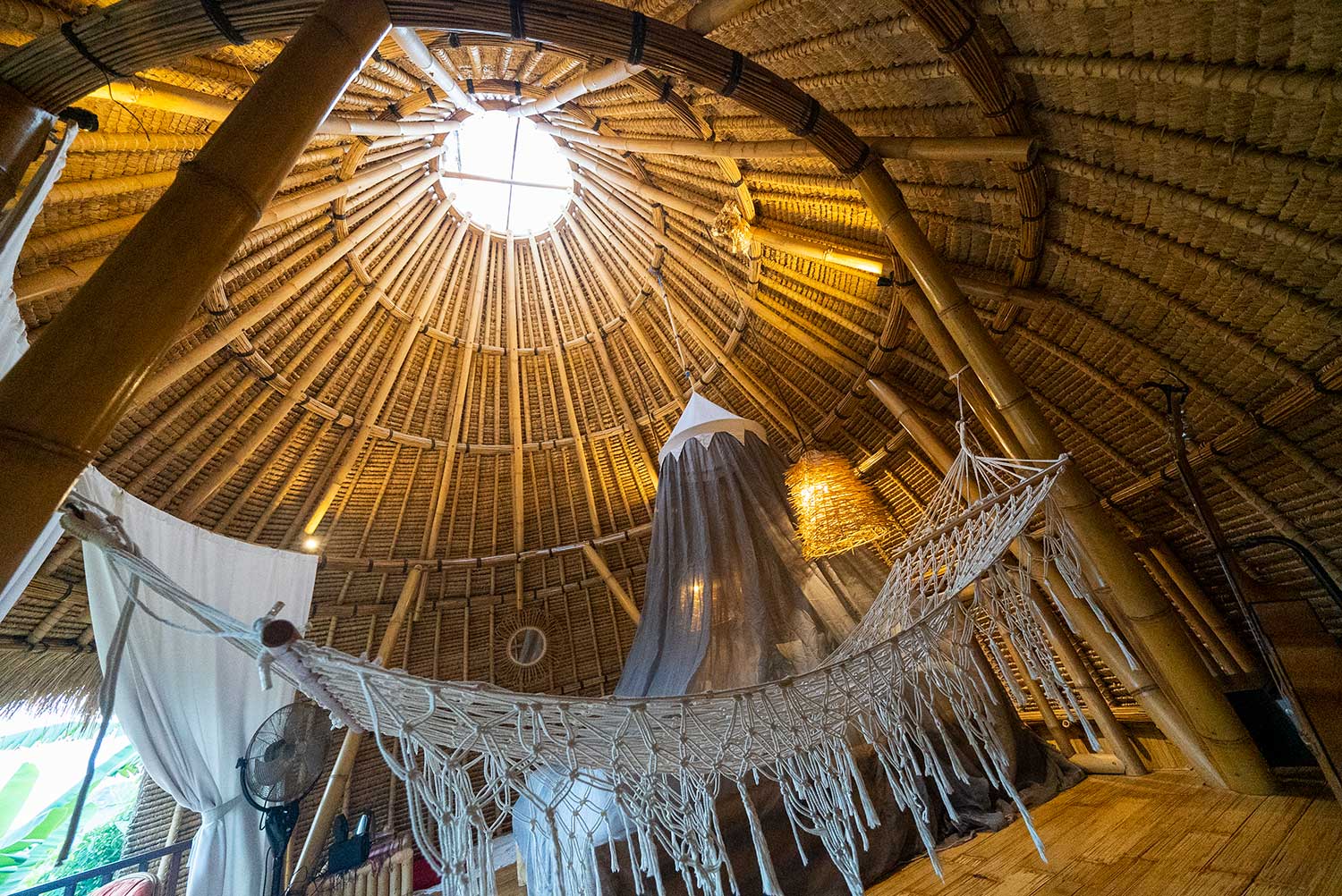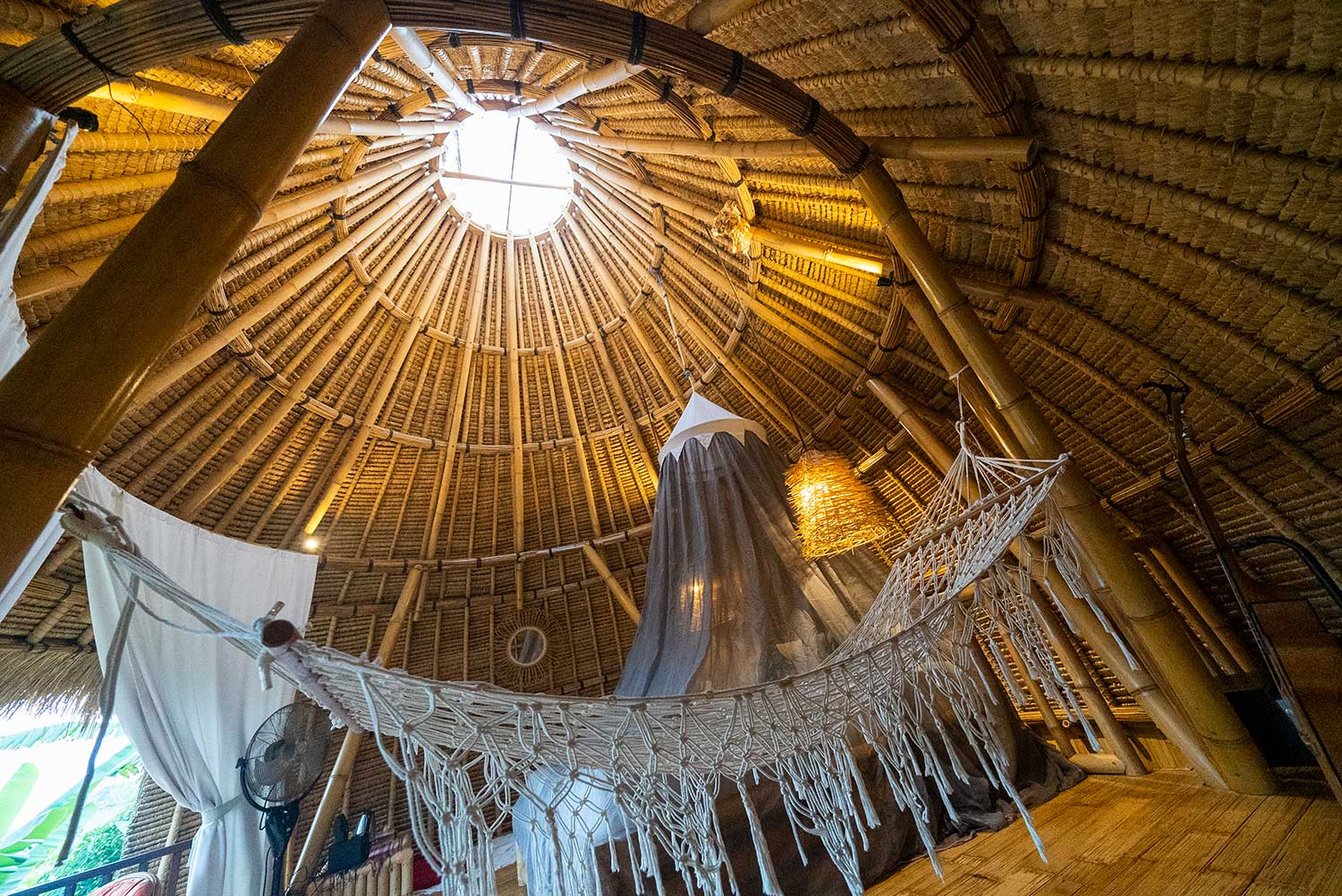 Looking for an off-the-beaten-path experience during your next trip to Bali? DD Bamboo Lodge is just the place! Tucked away in the rice fields, this unique hut offers travellers an immersive, one-of-a-kind experience. With its cozy atmosphere and stunning natural surroundings, DD Bamboo Lodge is sure to provide guests with a memorable holiday.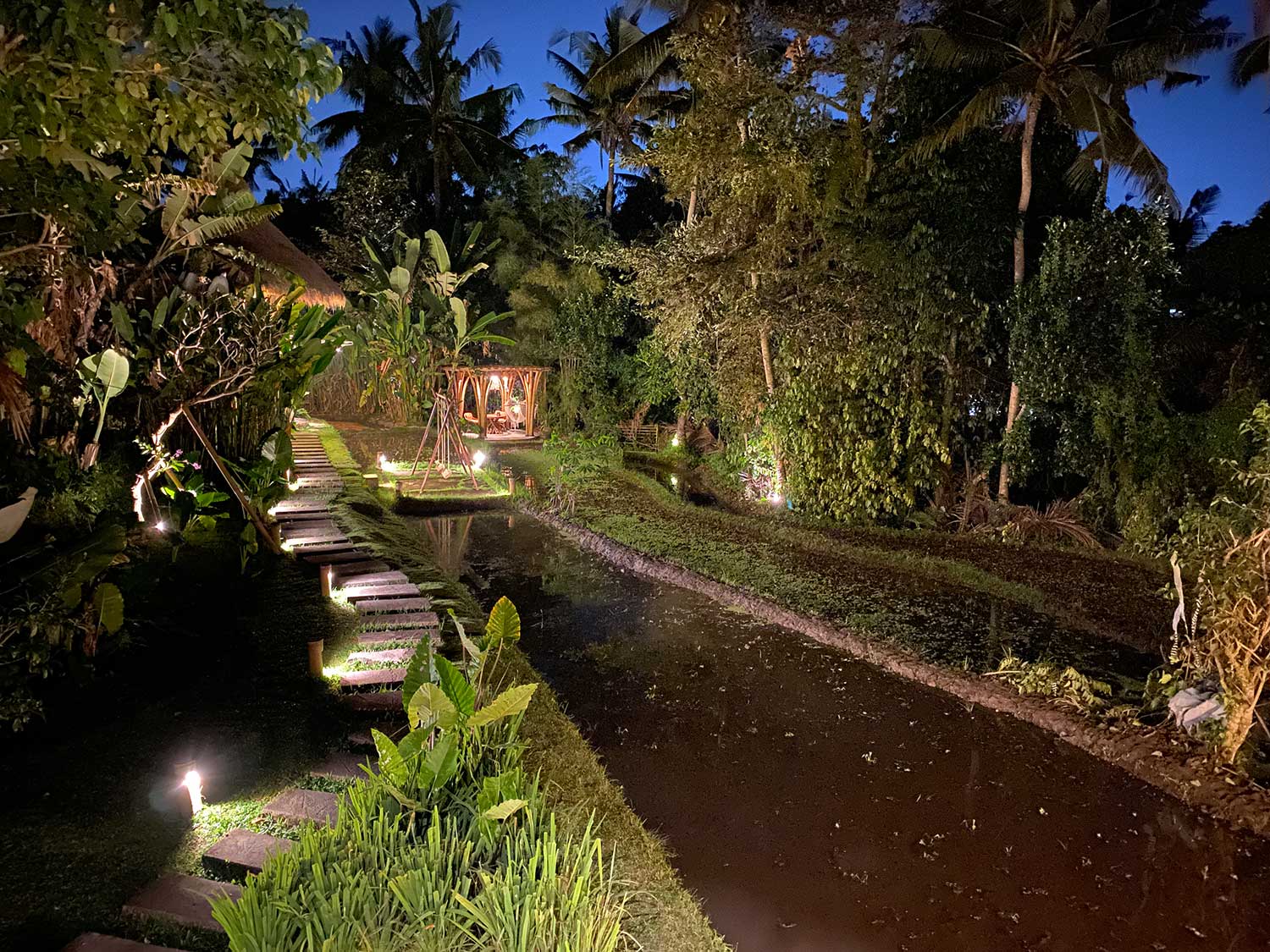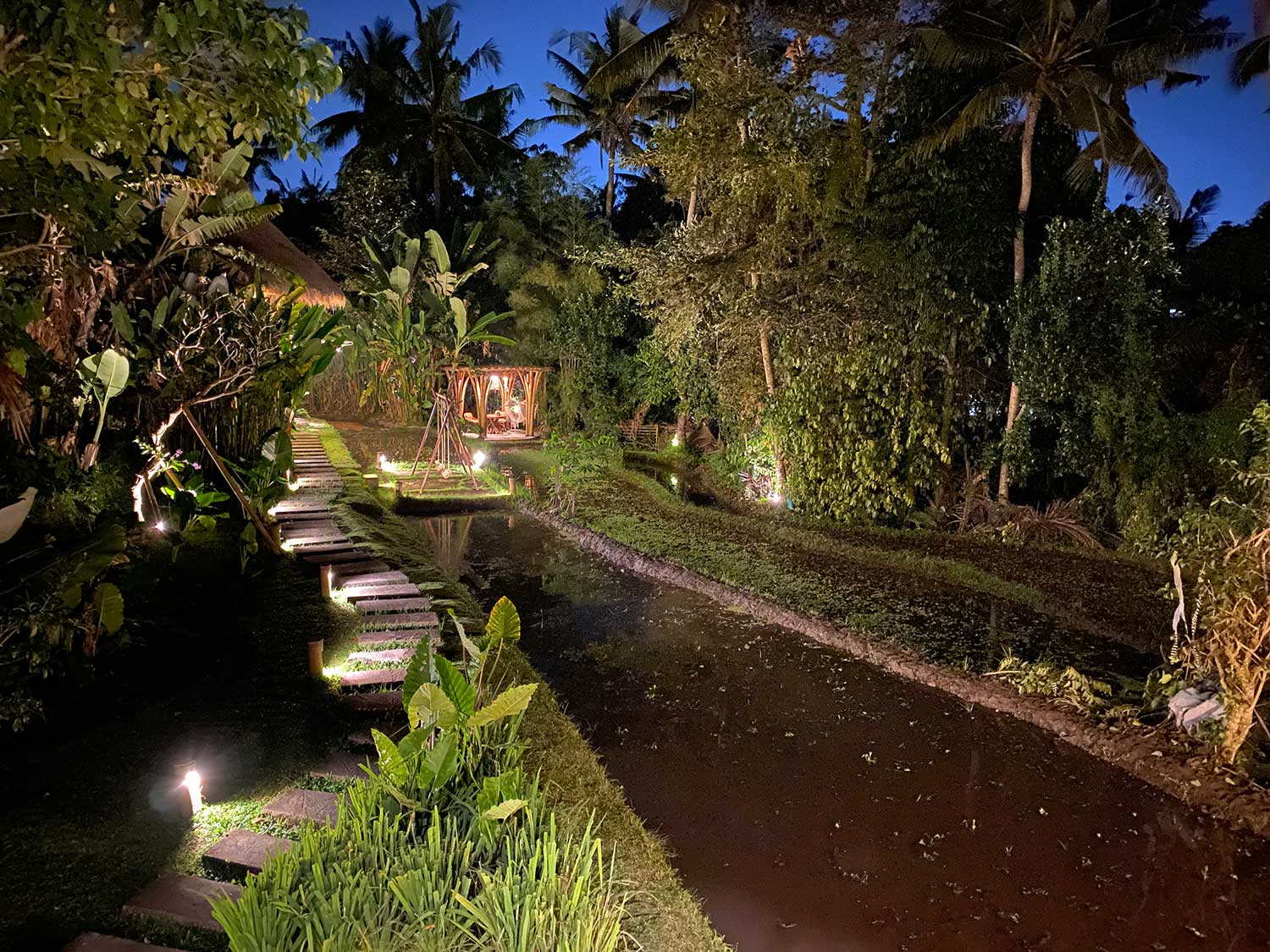 What a great idea! I love the way they've designed this semi-outdoor bathroom with toilet. It is so original and creative, you'll have to watch the first video to see it. 
This is a true getaway for those who want to escape the hustle and bustle of city life. Surrounded by nature and greenery, it's the perfect place to relax and take in all that Bali has to offer.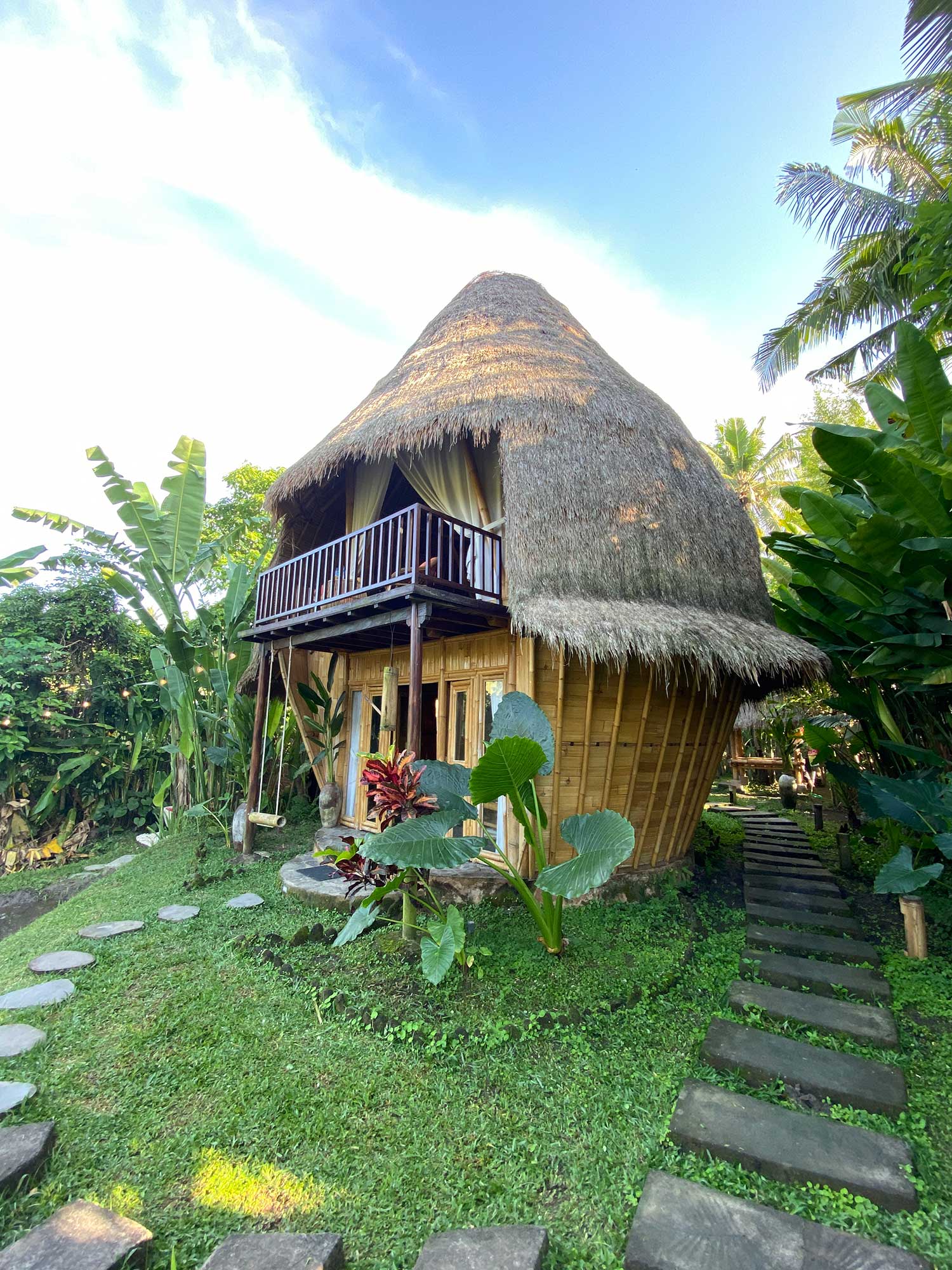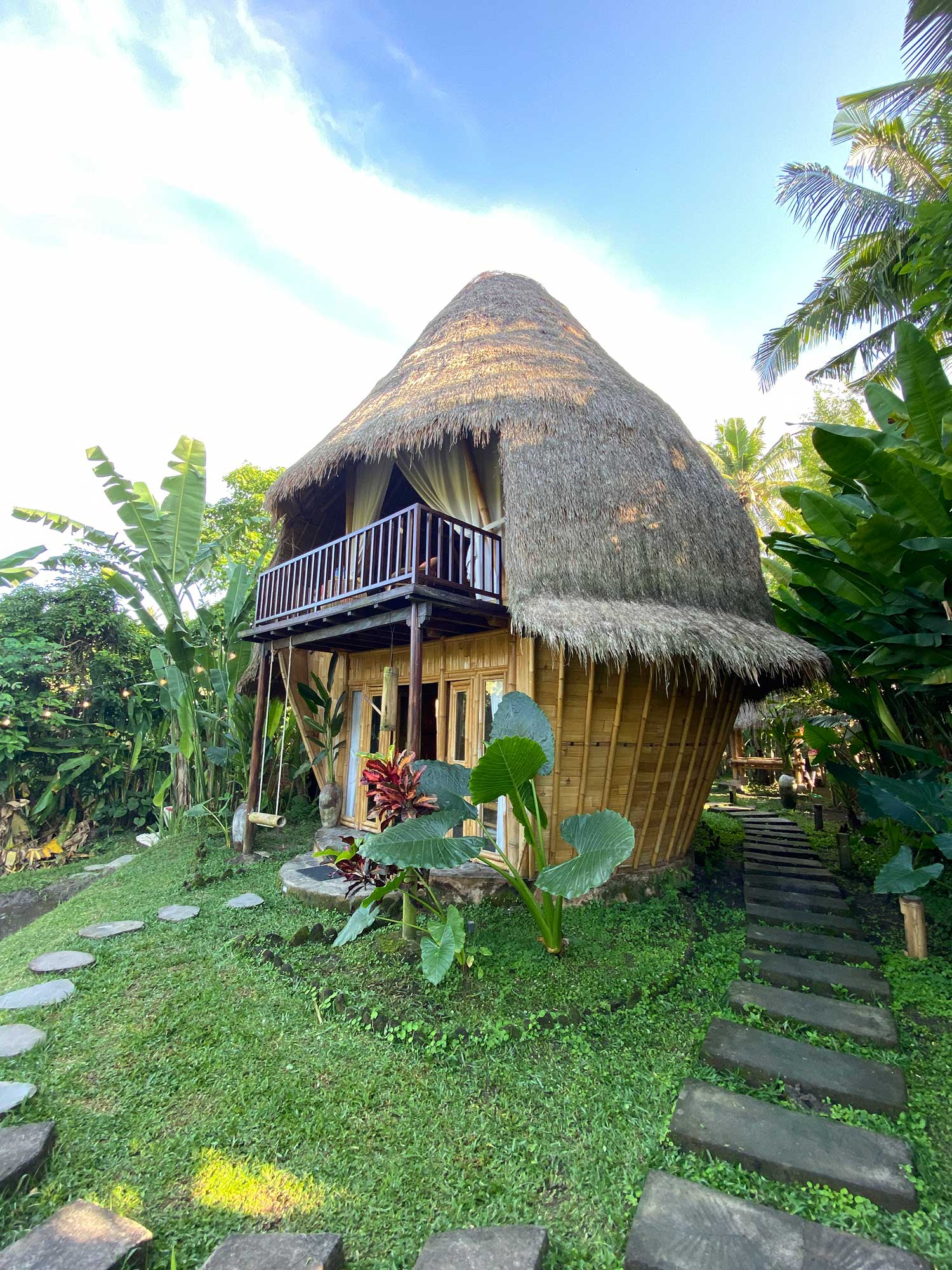 So if you're looking for something closer to nature, be sure to check out this amazing lodge!
Be aware, there's no air-conditioning, but there is a fan, everything is open so you can sleep to the sound of nature including a small waterfall.  I didn't find it too hot to sleep, in fact it was quite comfortable and cool. You will find two huts to chose from on the property.
We arrived at Samadhana Villa, I couldn't believe the size of this villa! Set upon spacious grounds in the village of Ketewel on Bali's southeast coast, Villa Samadhana is a magnificent property designed by one of Asia's top architects. The name Samadhana is derived from the ancient Sanskrit word for inner peace, and this is exactly what guests will experience during their stay at this beautiful villa.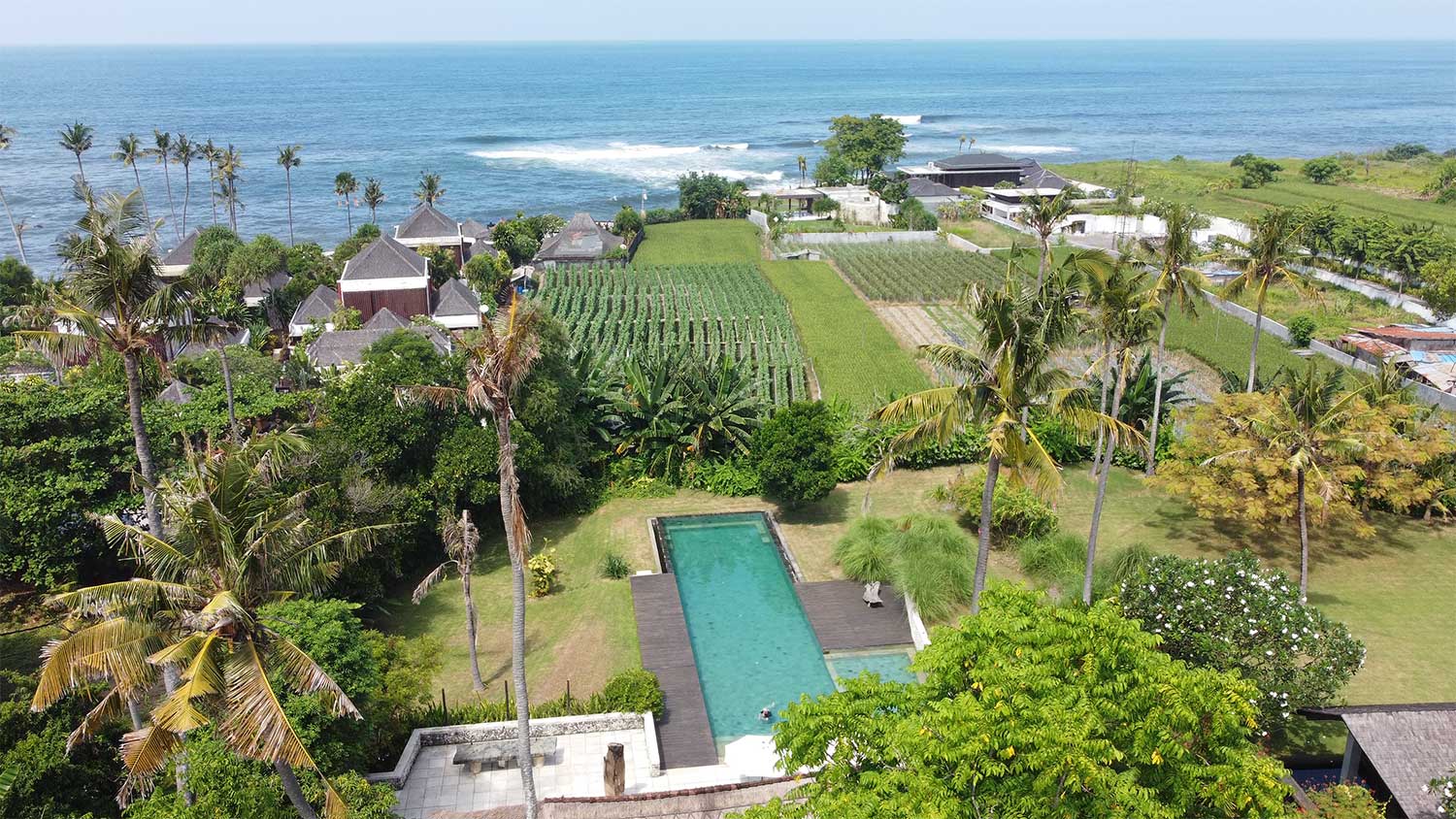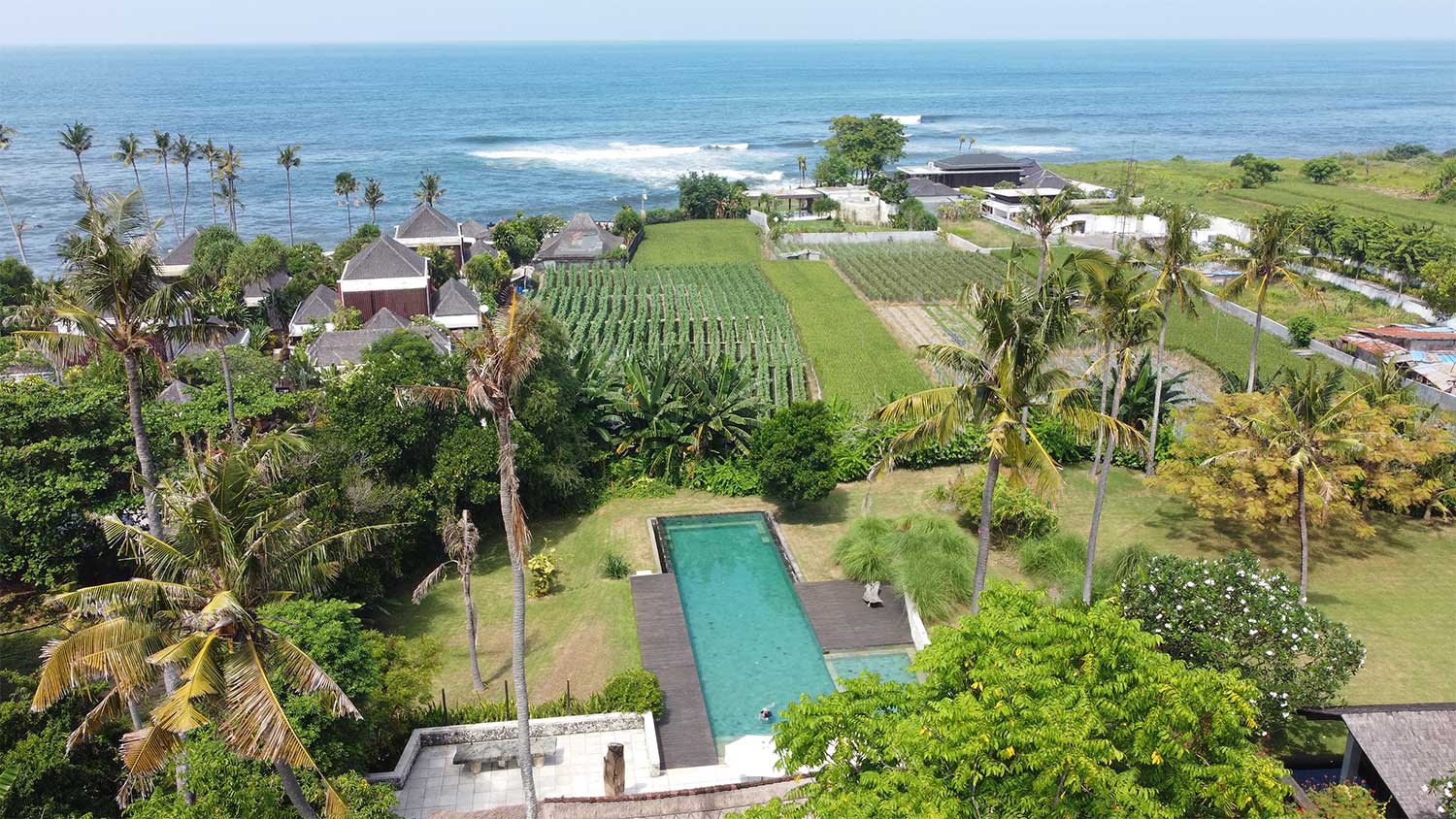 View of the pool.  Samadhana features five luxurious bedrooms, an open-sided living and dining pavilion, and a range of first-class facilities and services to ensure a truly relaxing and memorable experience. Whether you're looking to escape the hustle and bustle of everyday life or celebrate a special occasion in style, Villa Samadhana is the perfect choice.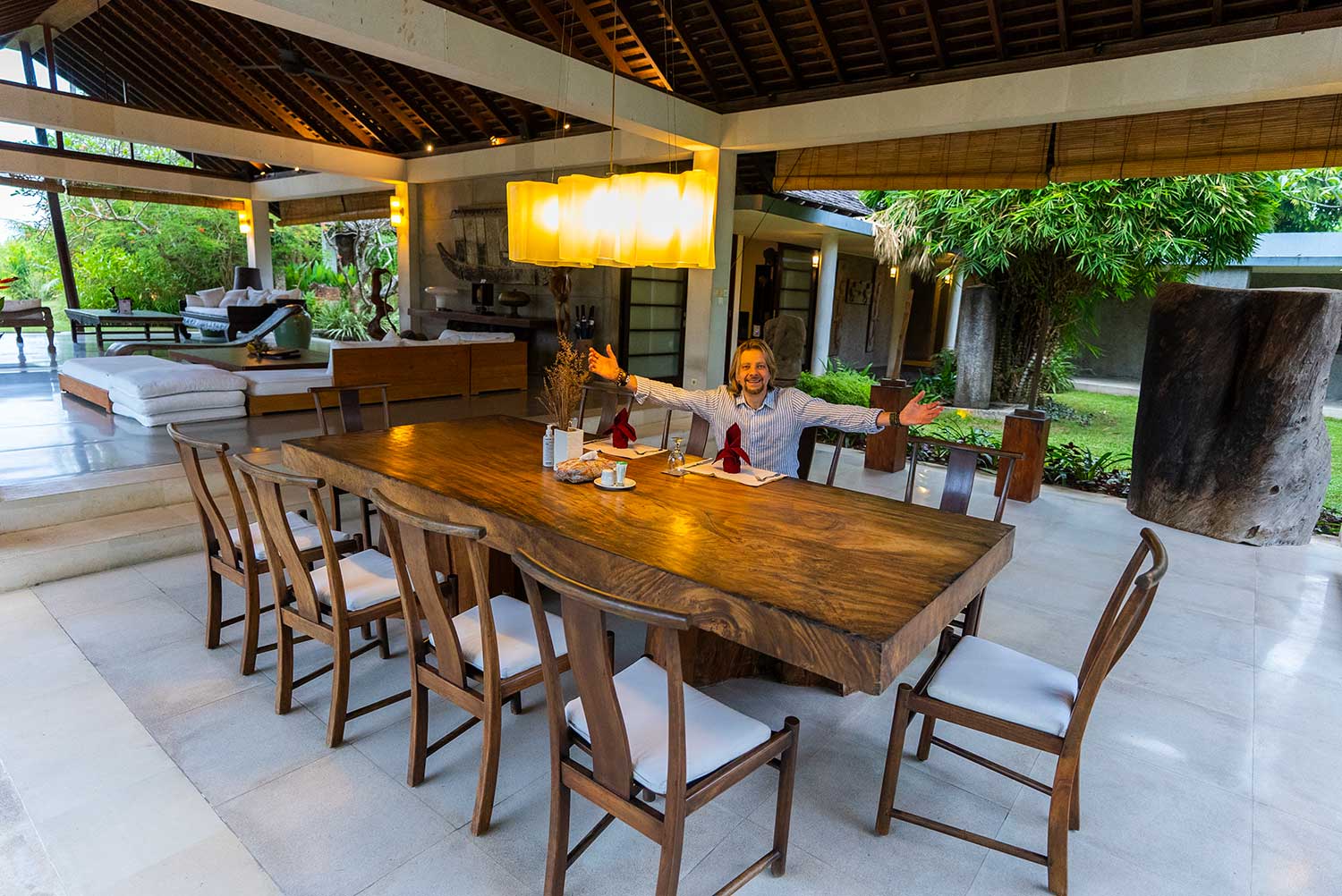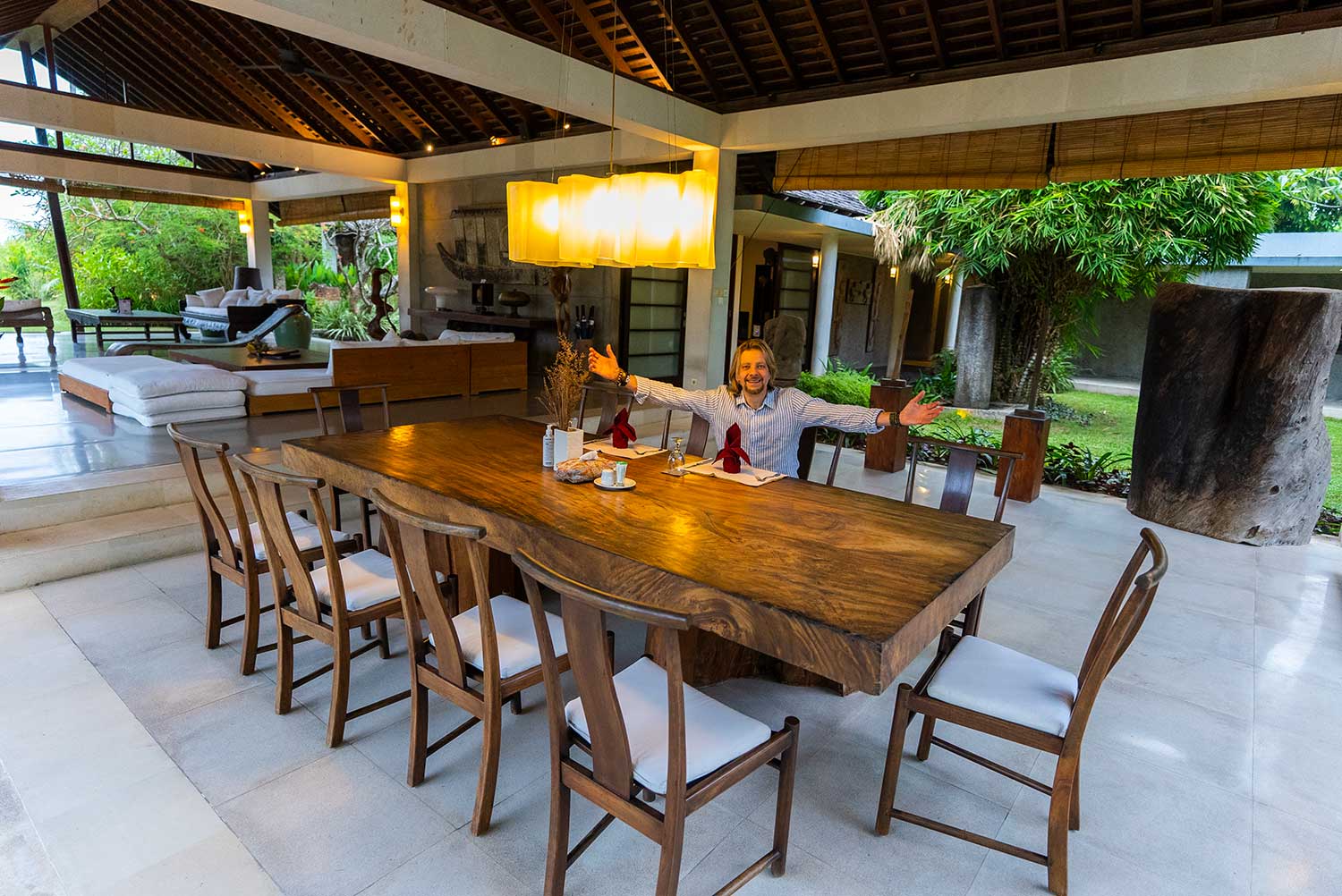 Samadhana Villa is positioned in a quieter part of Bali called Ketewel, on the South East coast. The villa is quite close to the sea that you can hear the waves crashing. It's more than a villa, it's like staying in your own private Bali resort.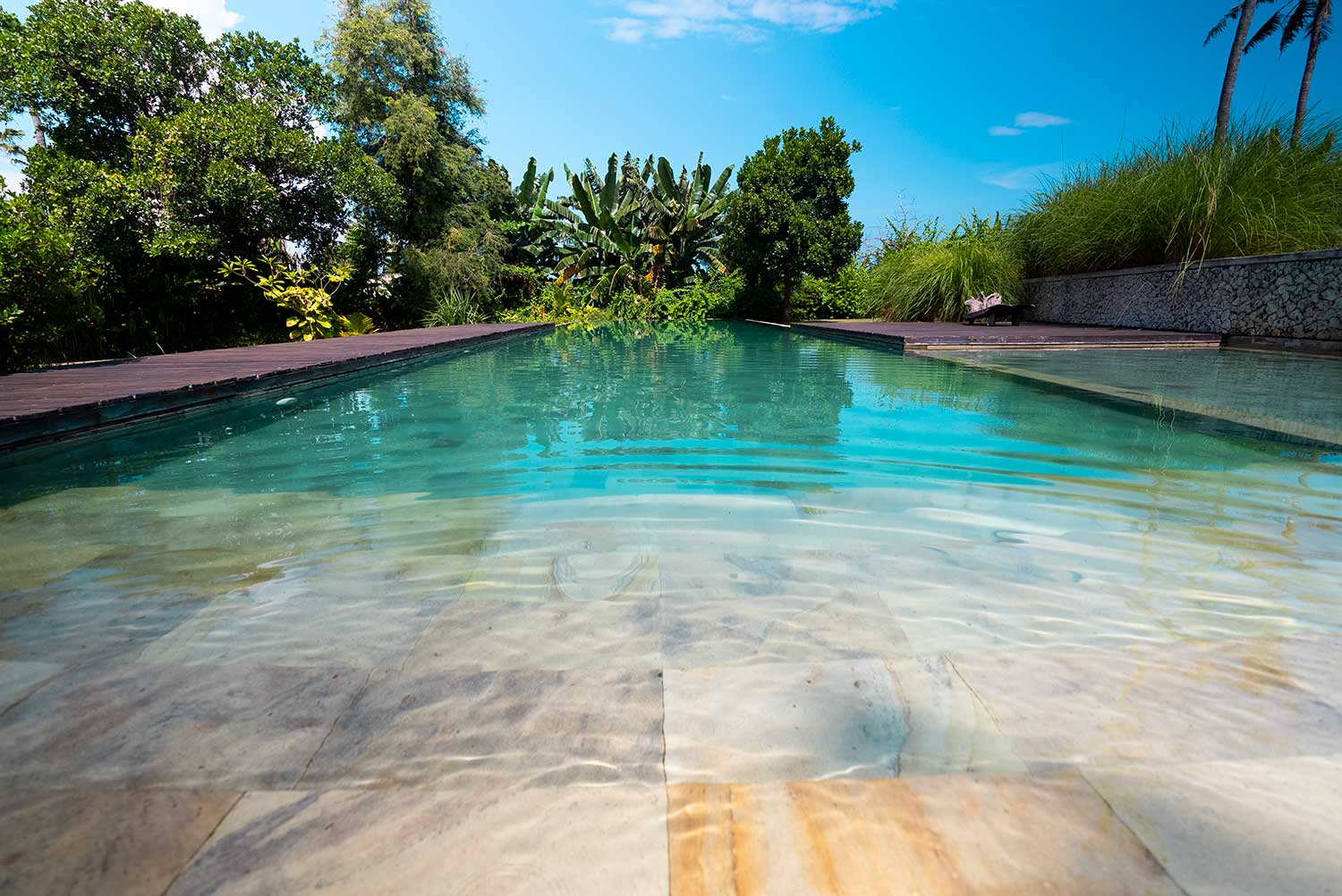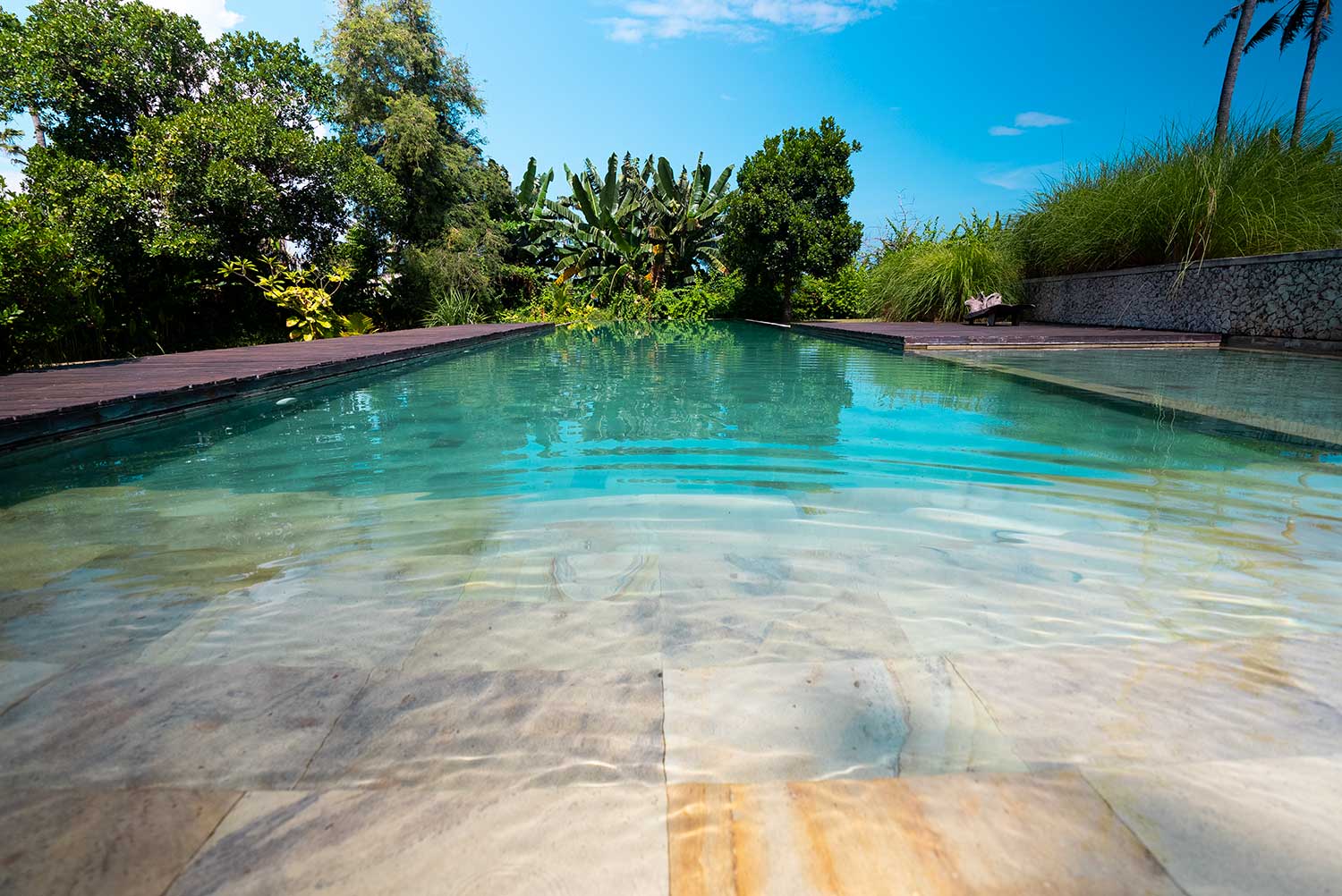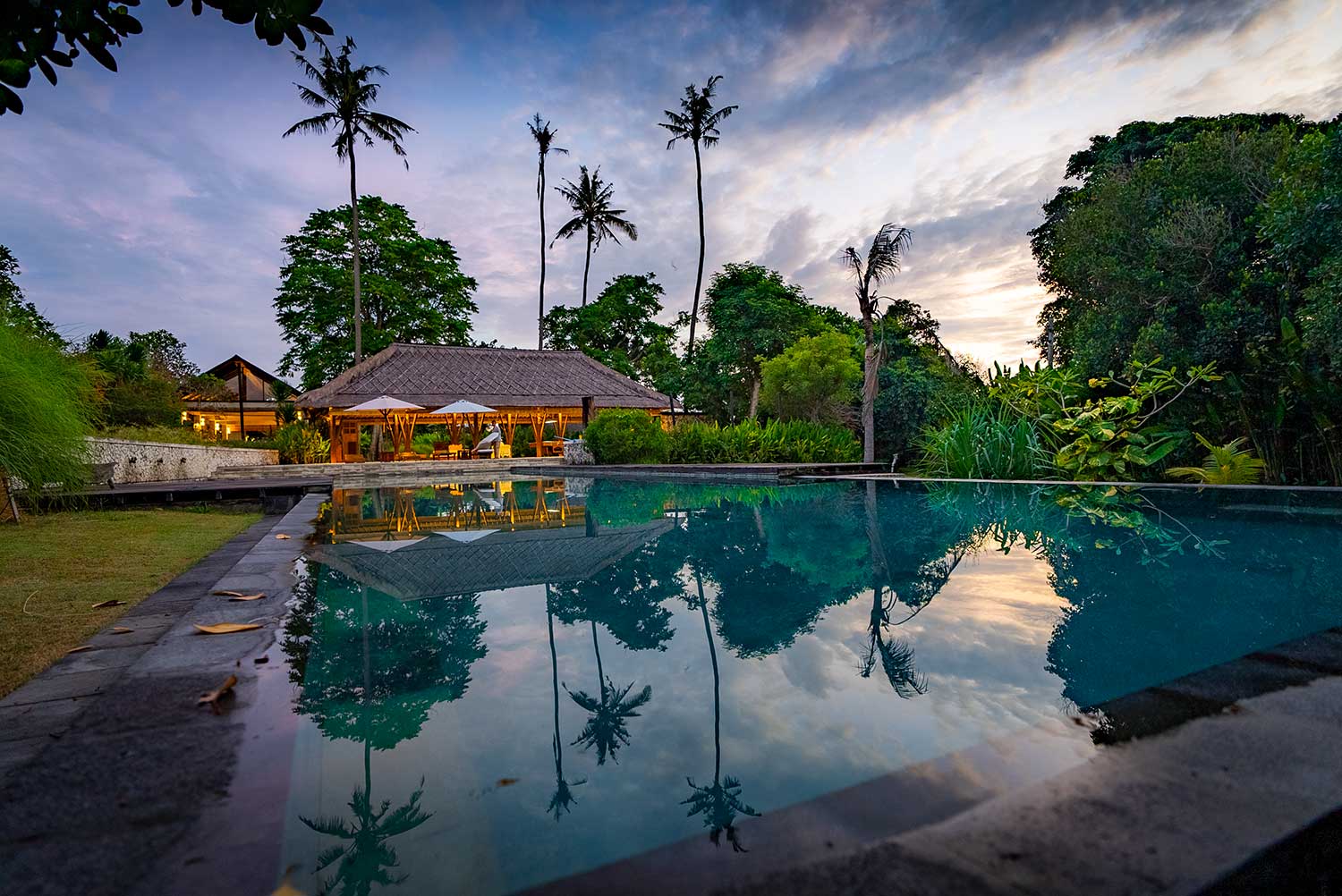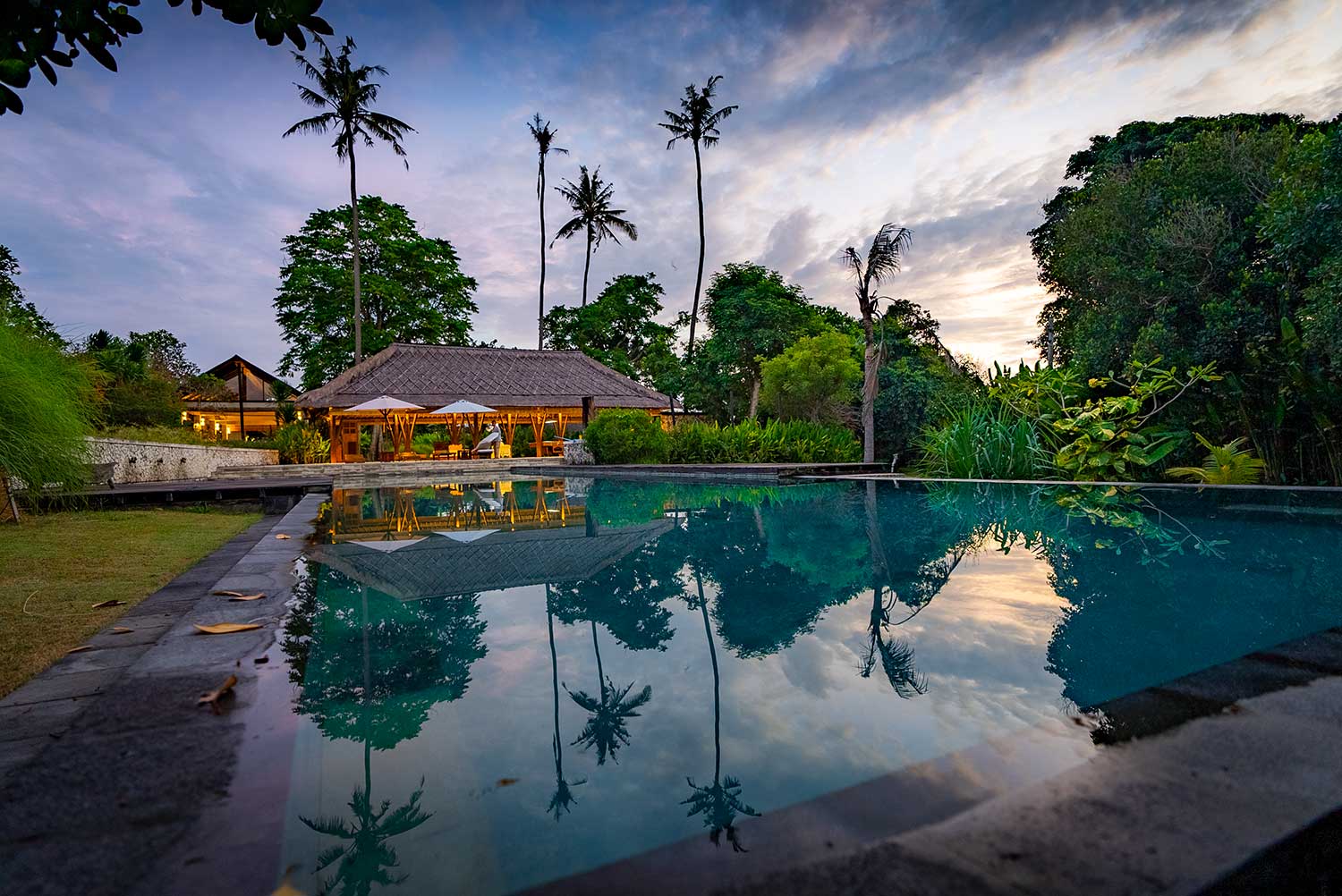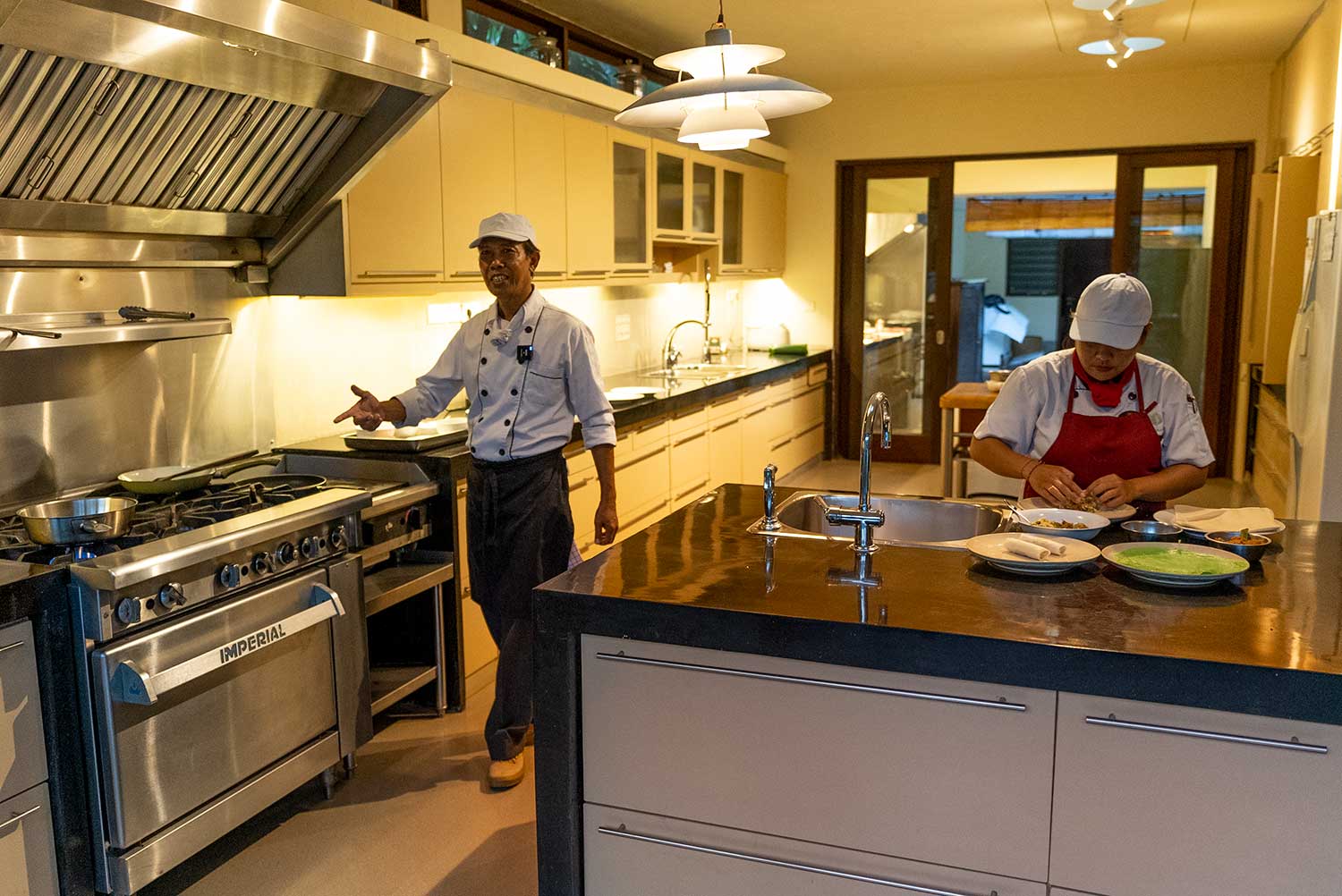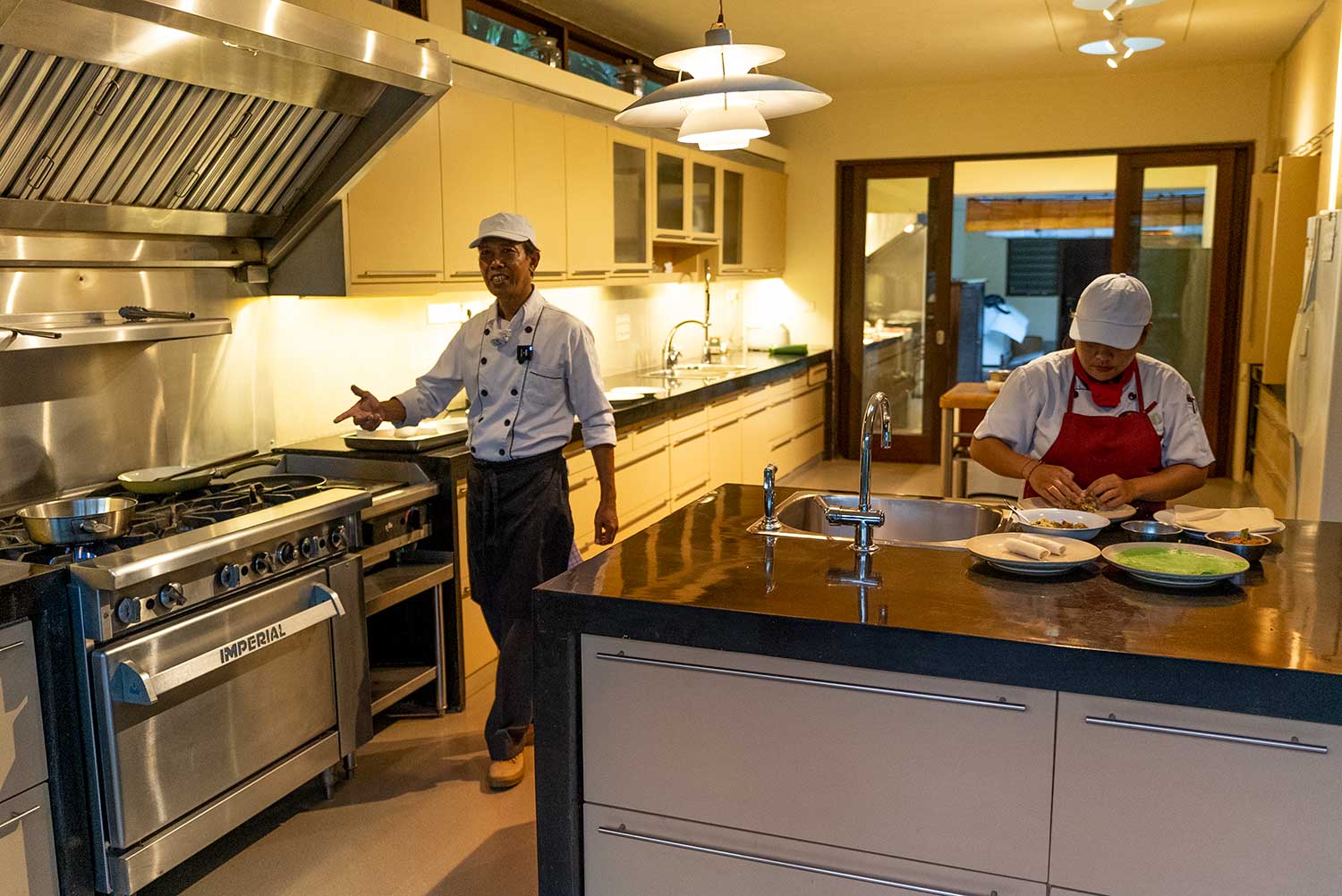 And if you're a foodie, you'll be pleased to know that Samadhana Villa has its own in-house chef (Chef Ketut) who specializes in local and international cuisine. So whether you want to indulge in some tasty Indonesian dishes or sample some of the best Western food Bali has to offer, Samadhana Villa will have something to tantalize your taste buds. The best part is that it's affordable.  The staff will charge you for the food at market price plus a small surcharge.  That's the benefit of having your own private Chef.  No expensive hotel or restaurant prices, yet you still receive five star food.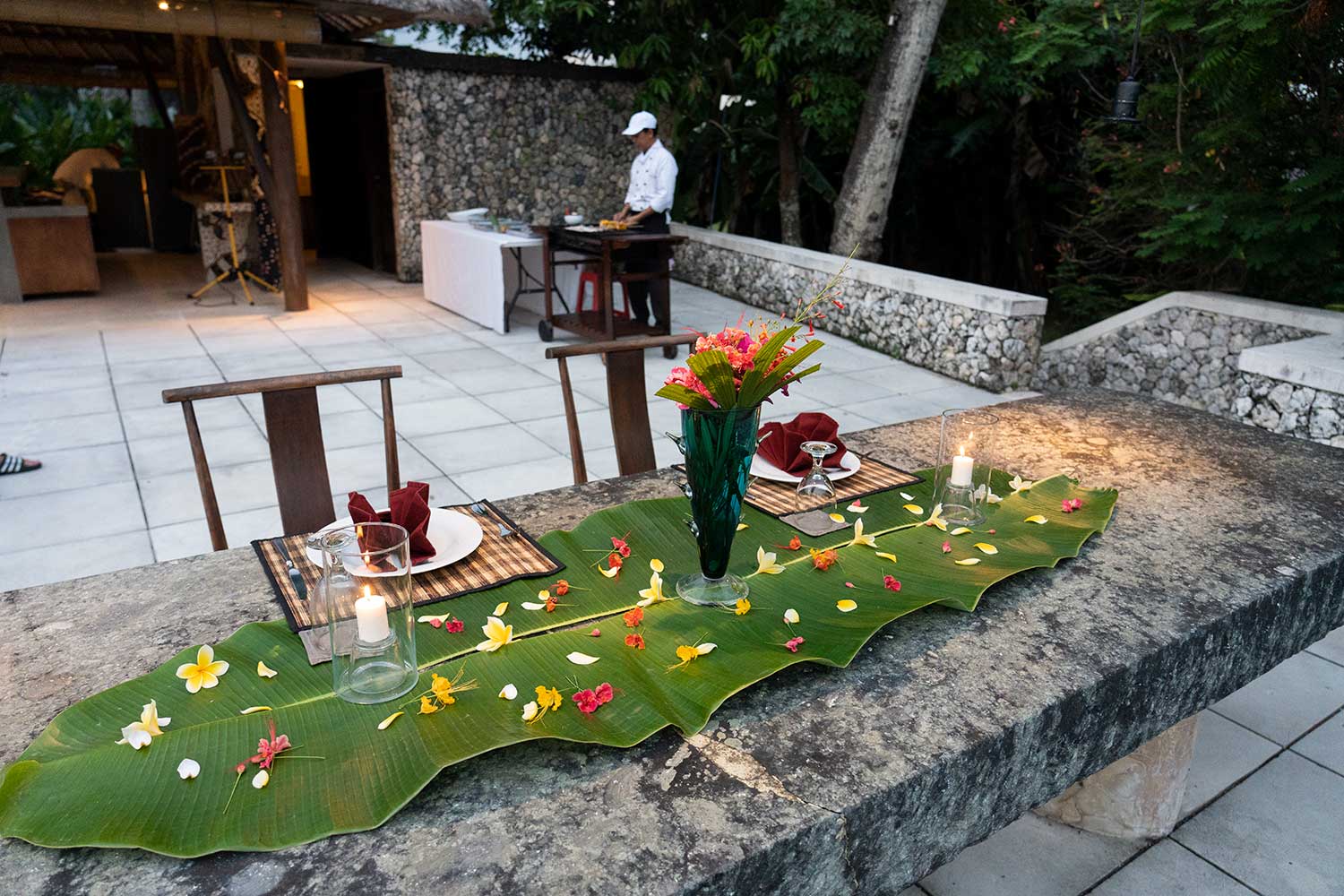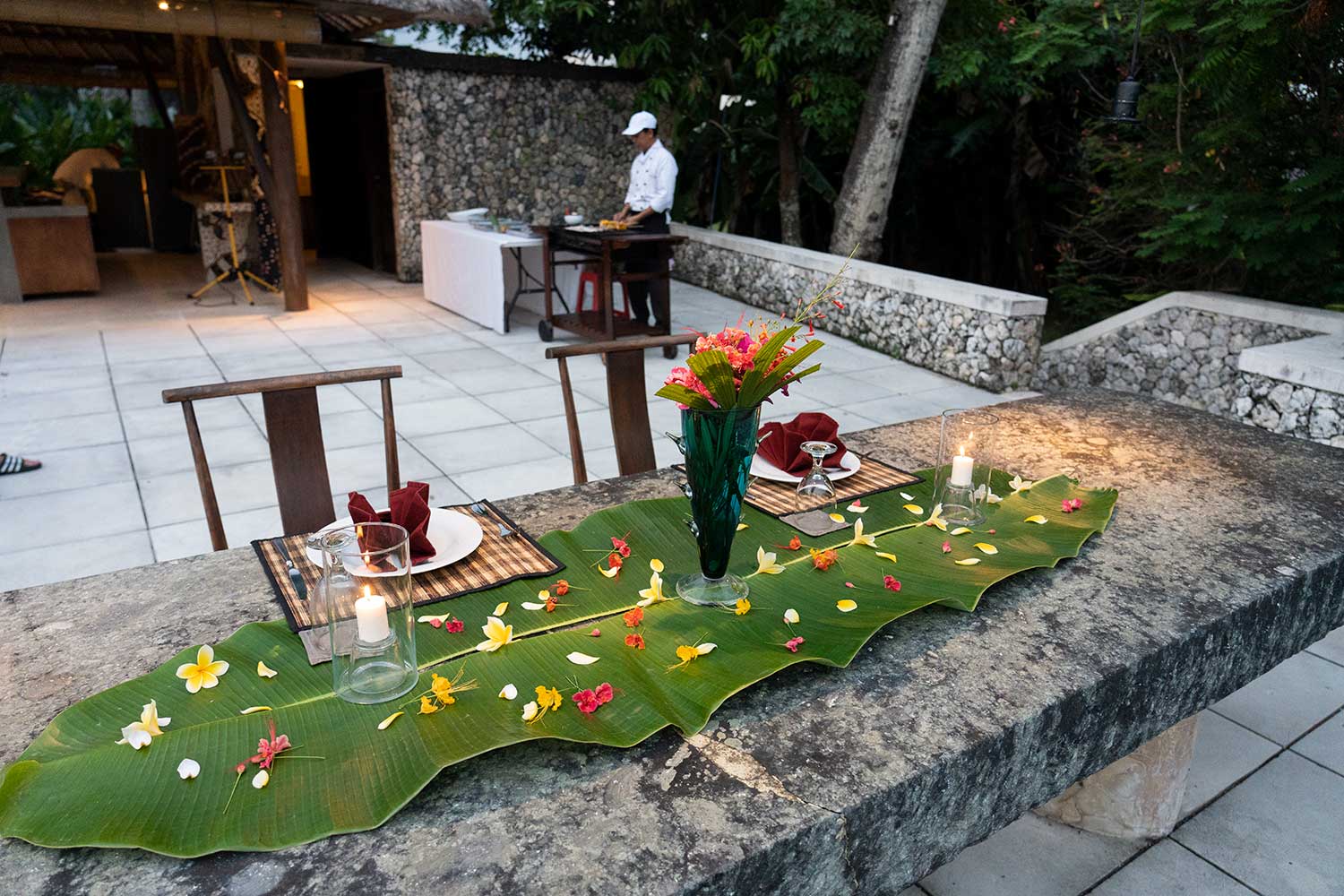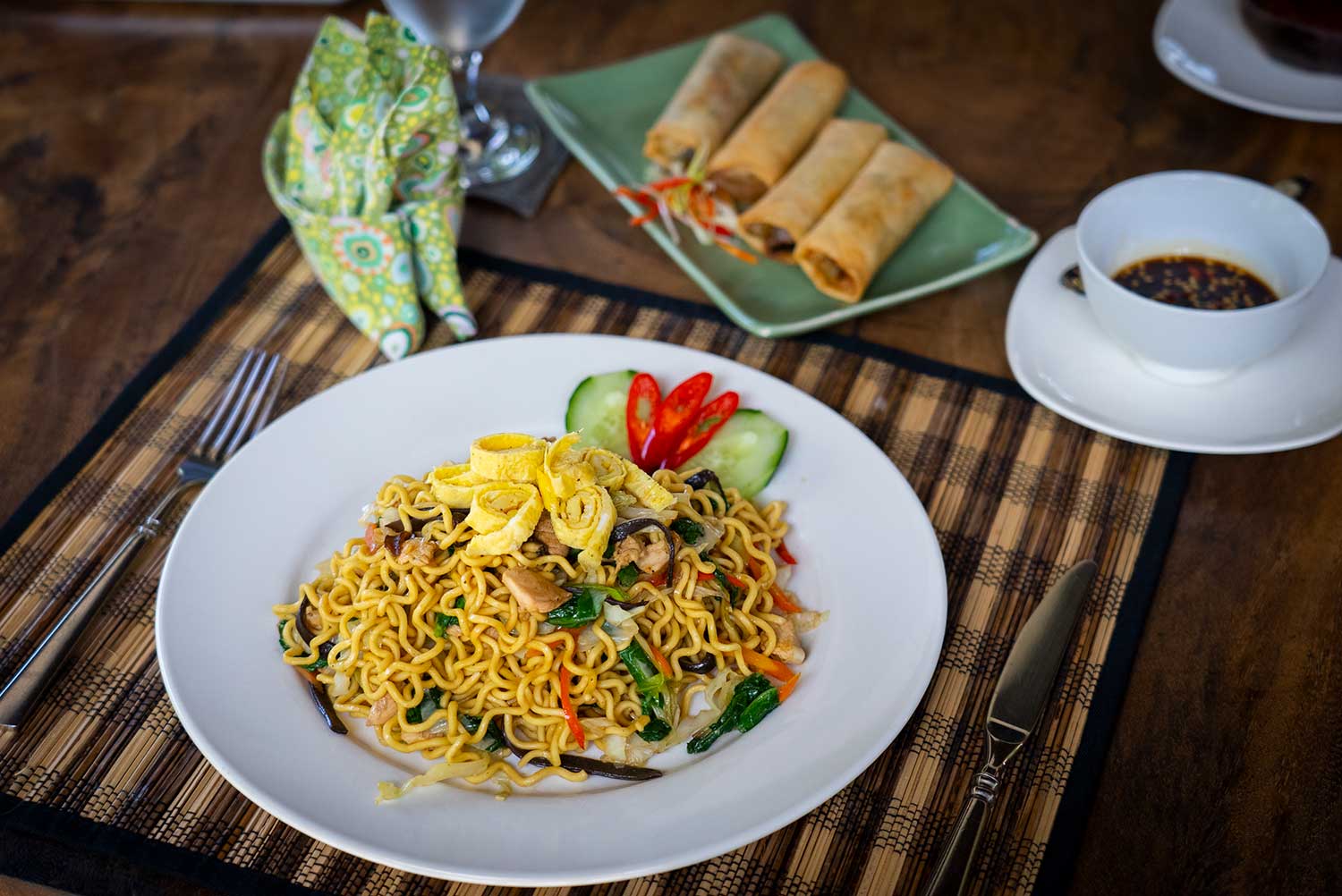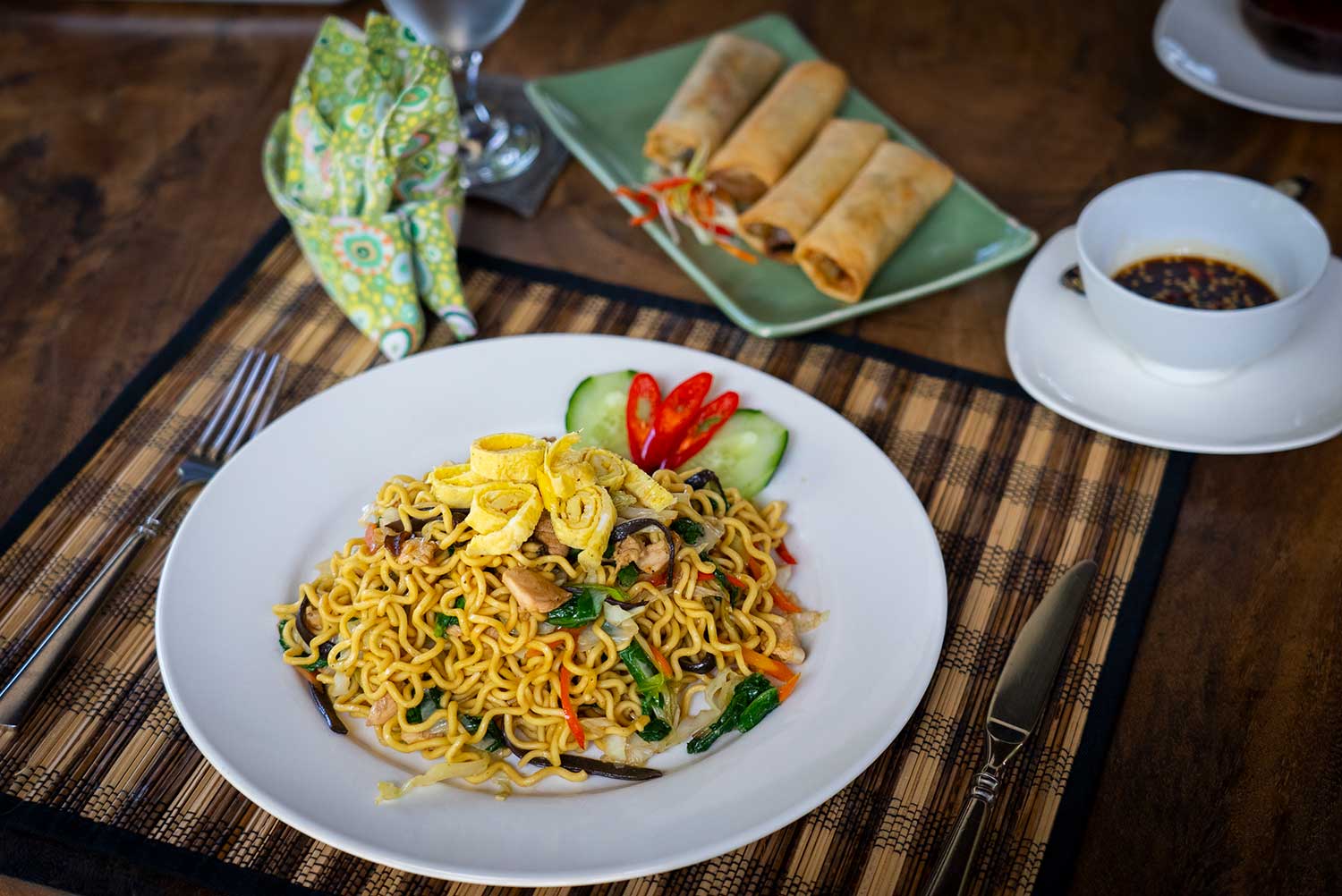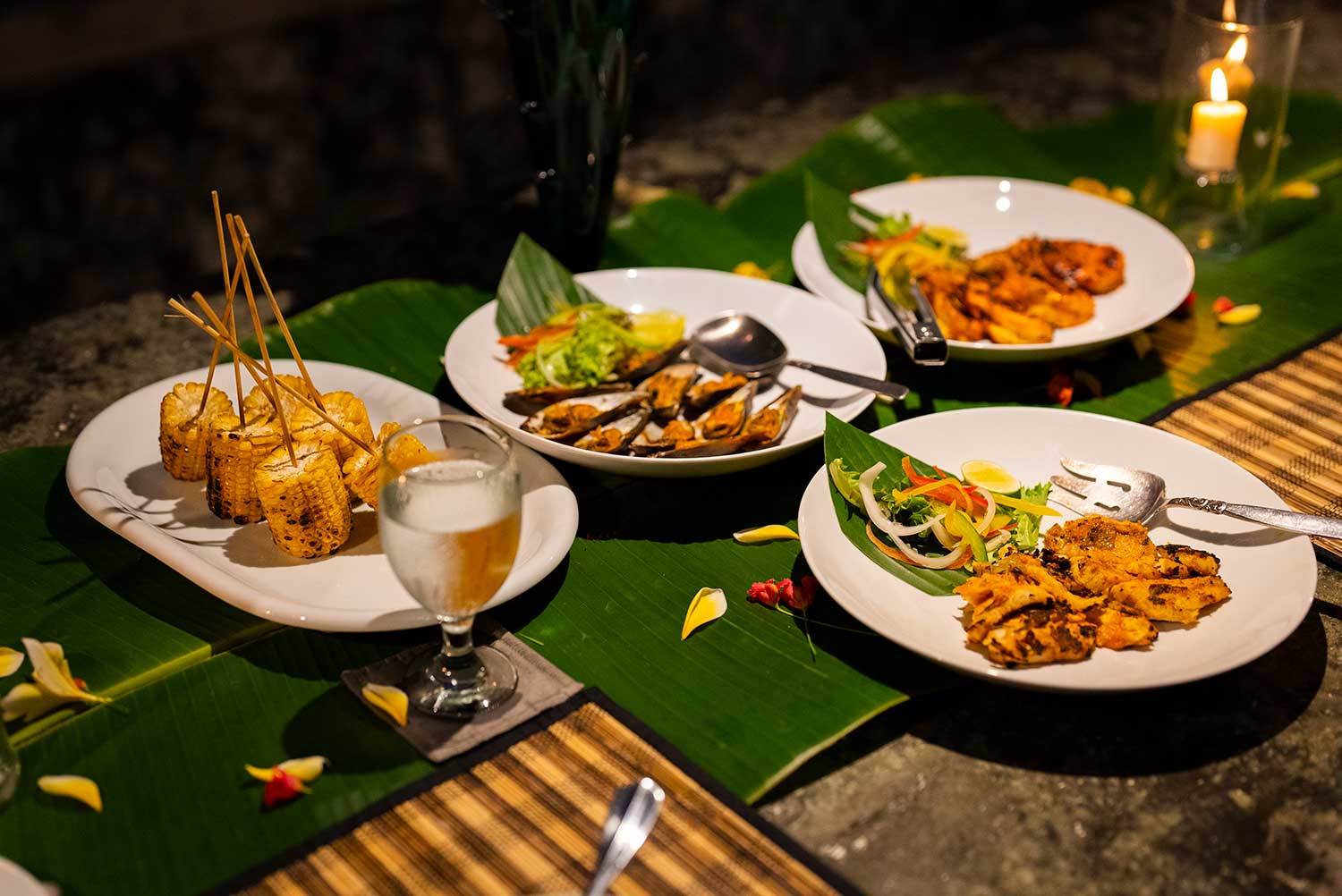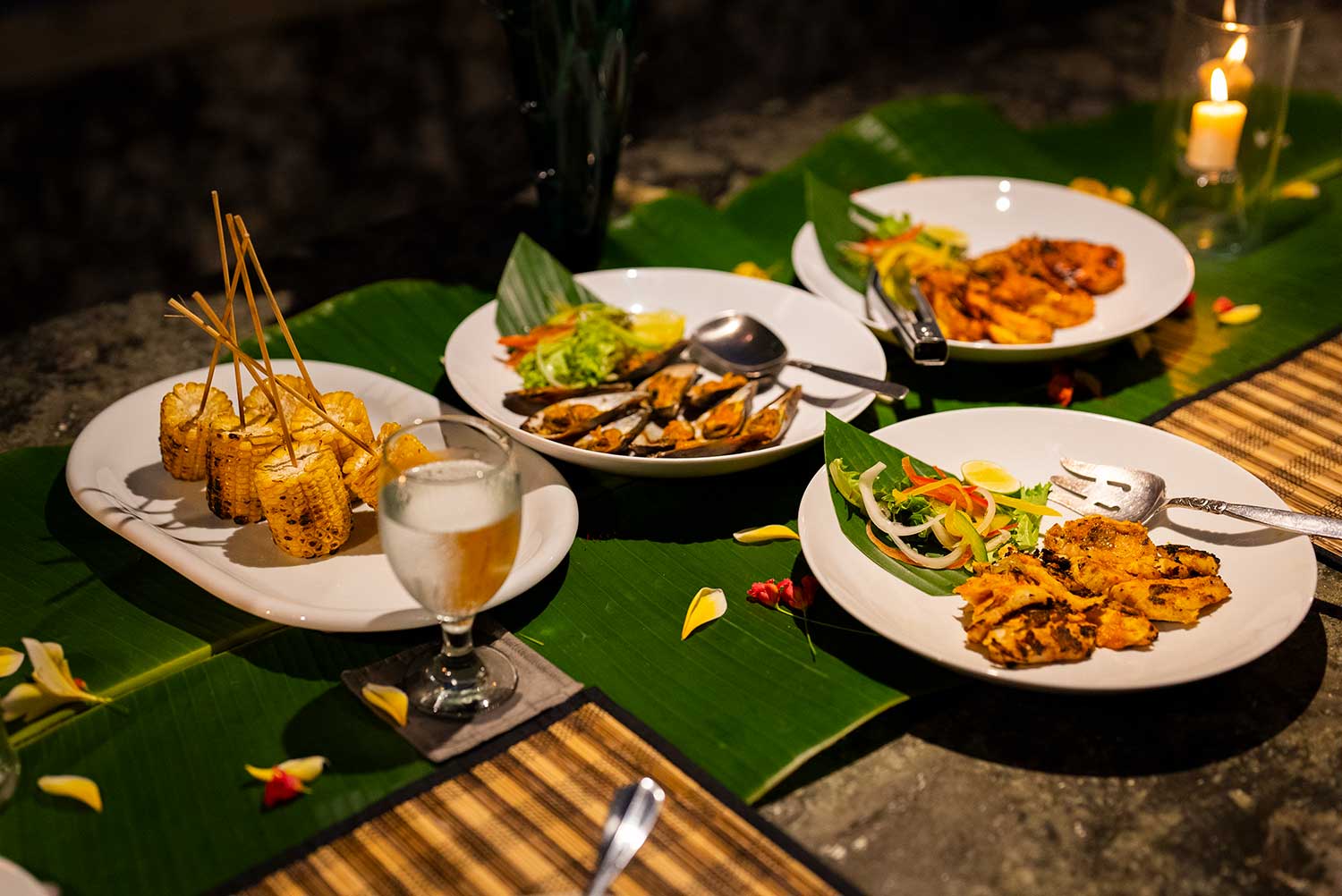 Our villa Chef Ketut, and his team, cooked us excellent Balinese and Indonesian meals, even a BBQ.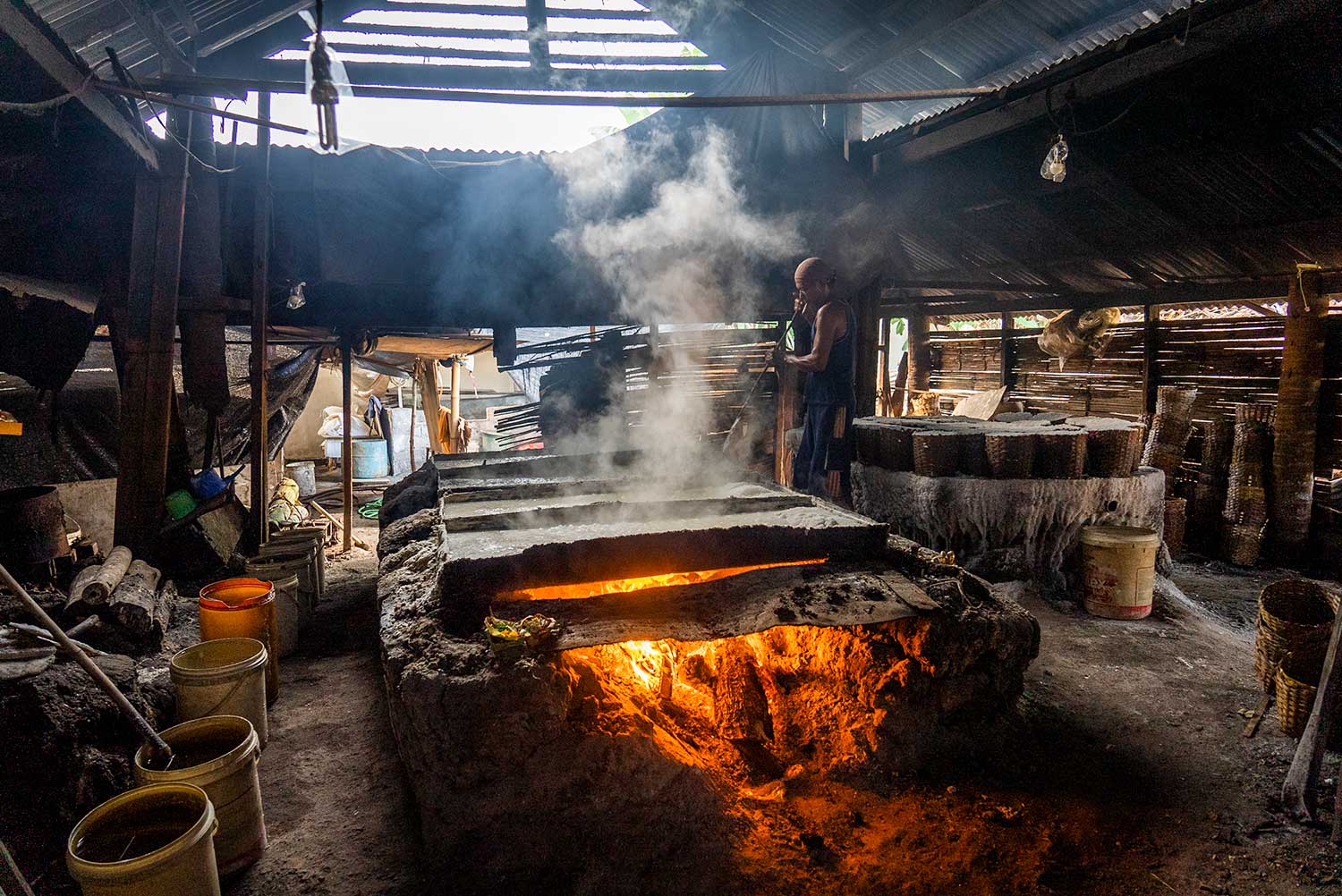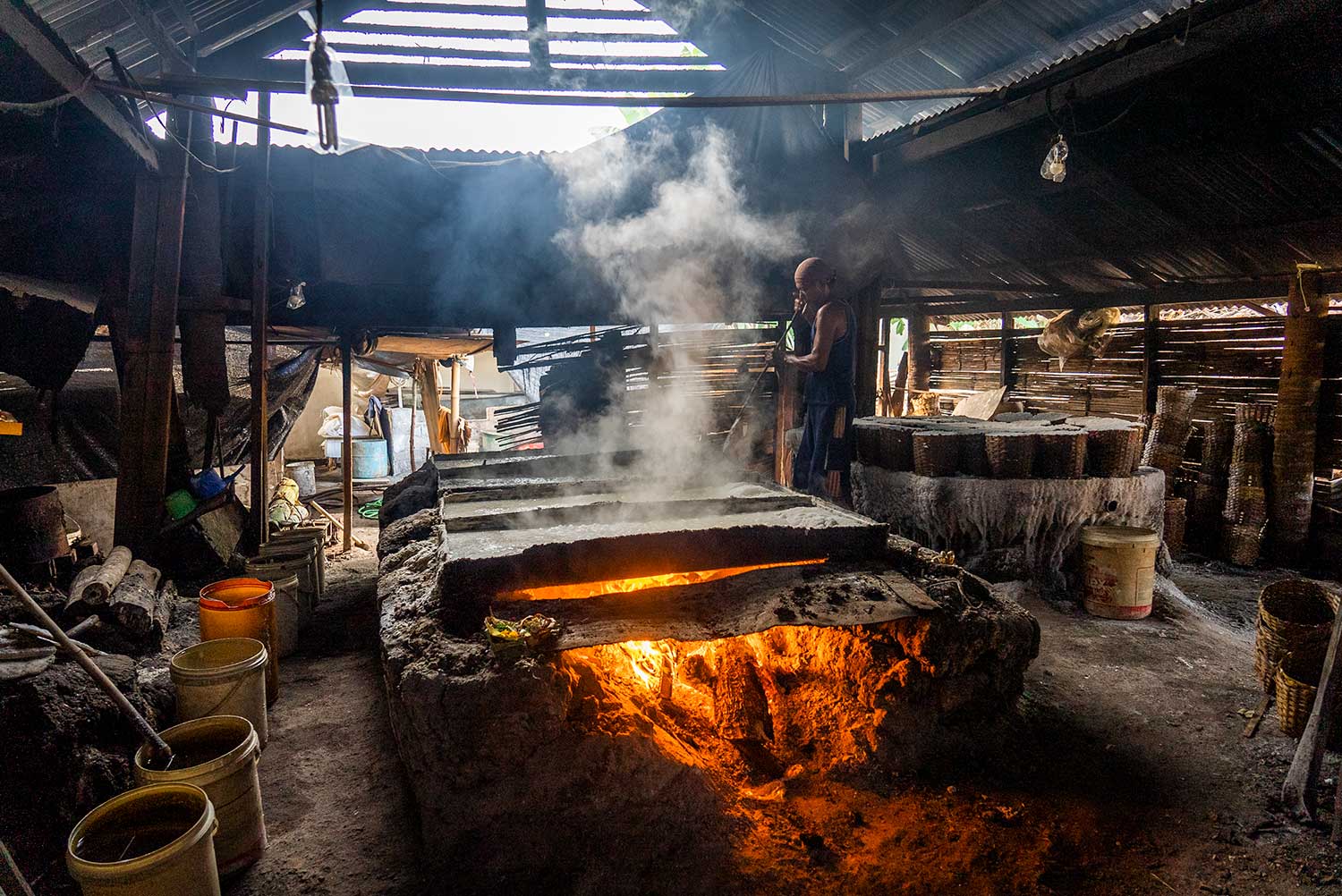 Walking distance, outside the villa, we stumbled across an old sea salt farm shack. I was amazed at this old world style of producing salt.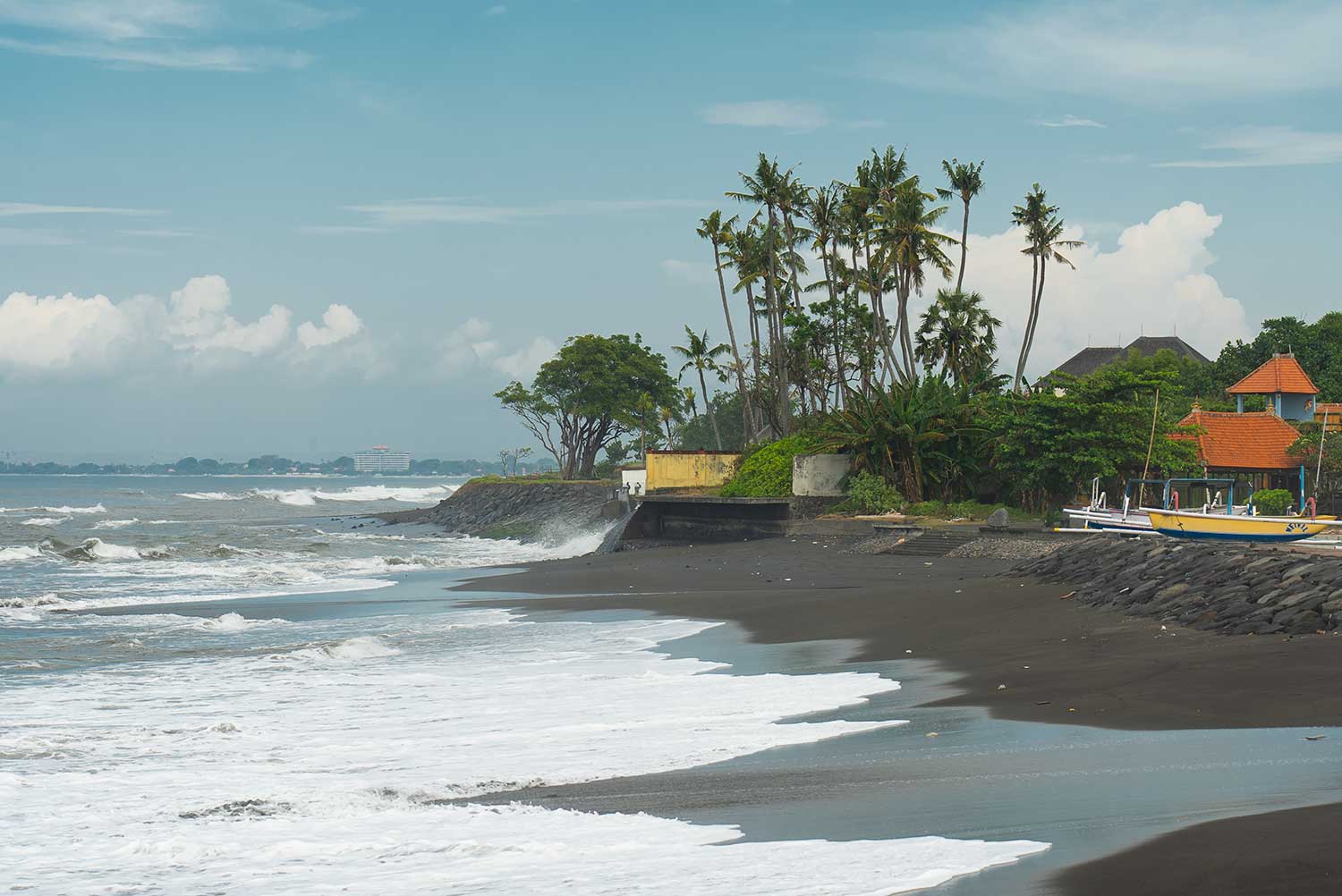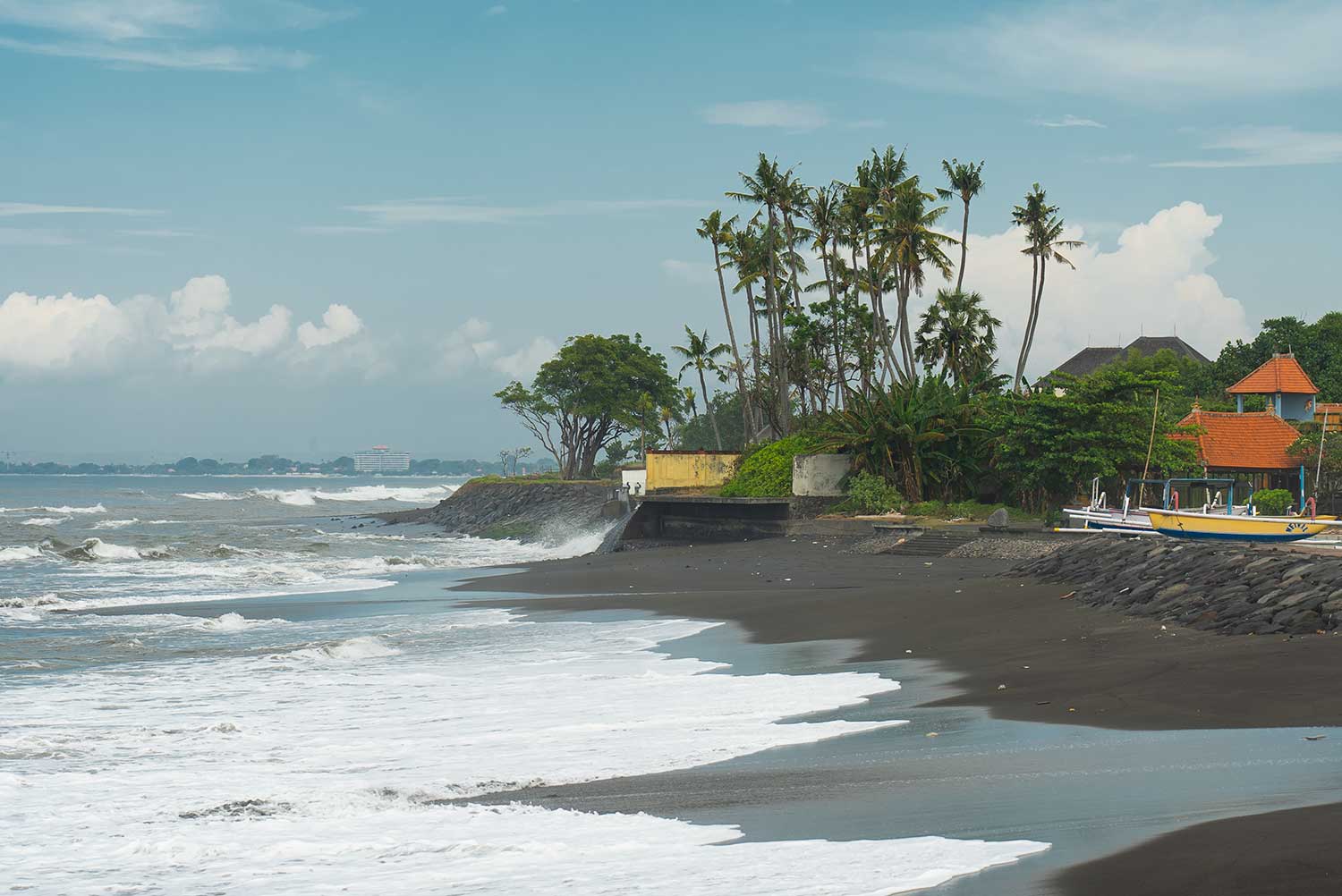 The sand here is not white or golden but on the black side, being close to the volcanic mount Agung. Supposedly, the sea contains therapeutic minerals which are good for your health.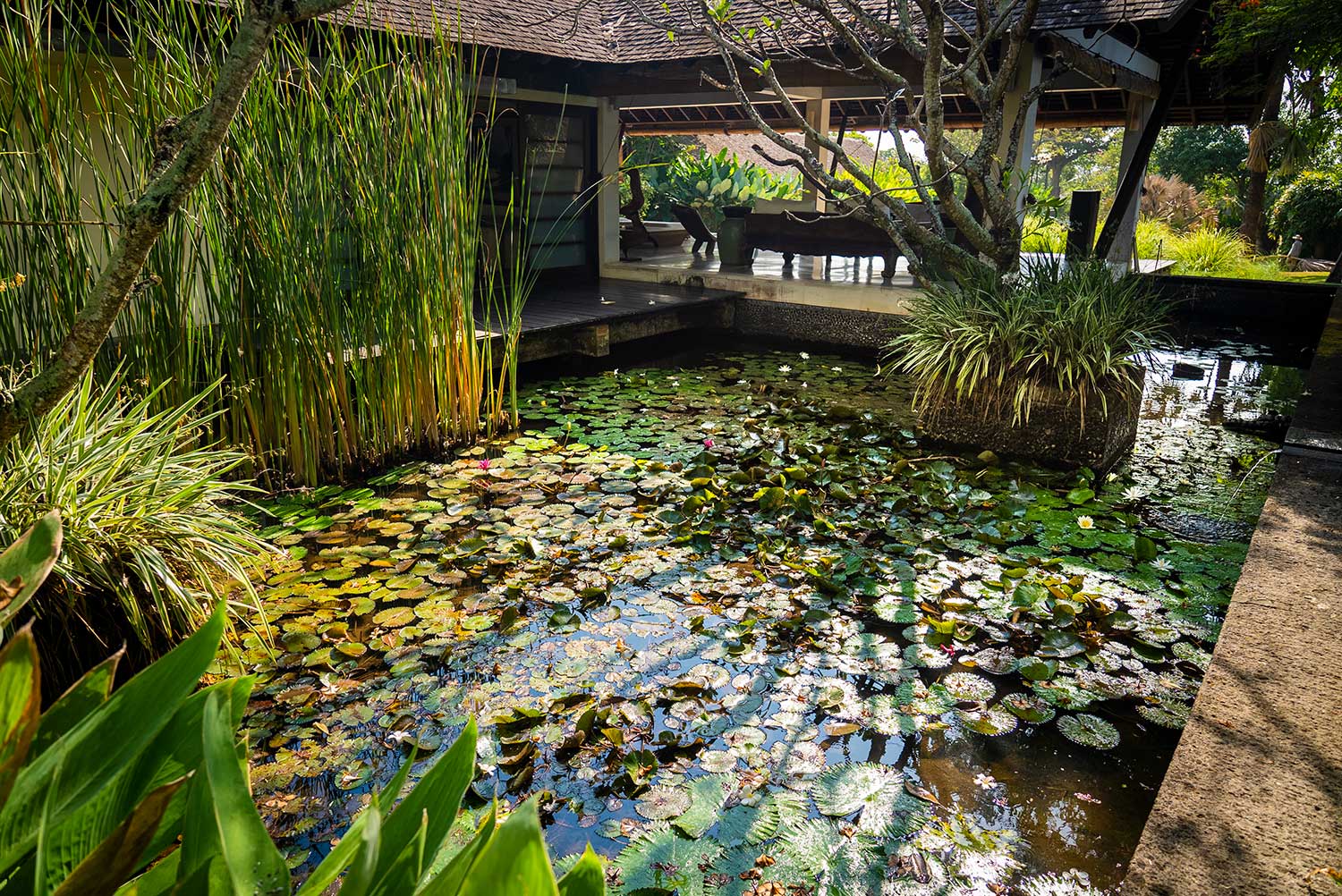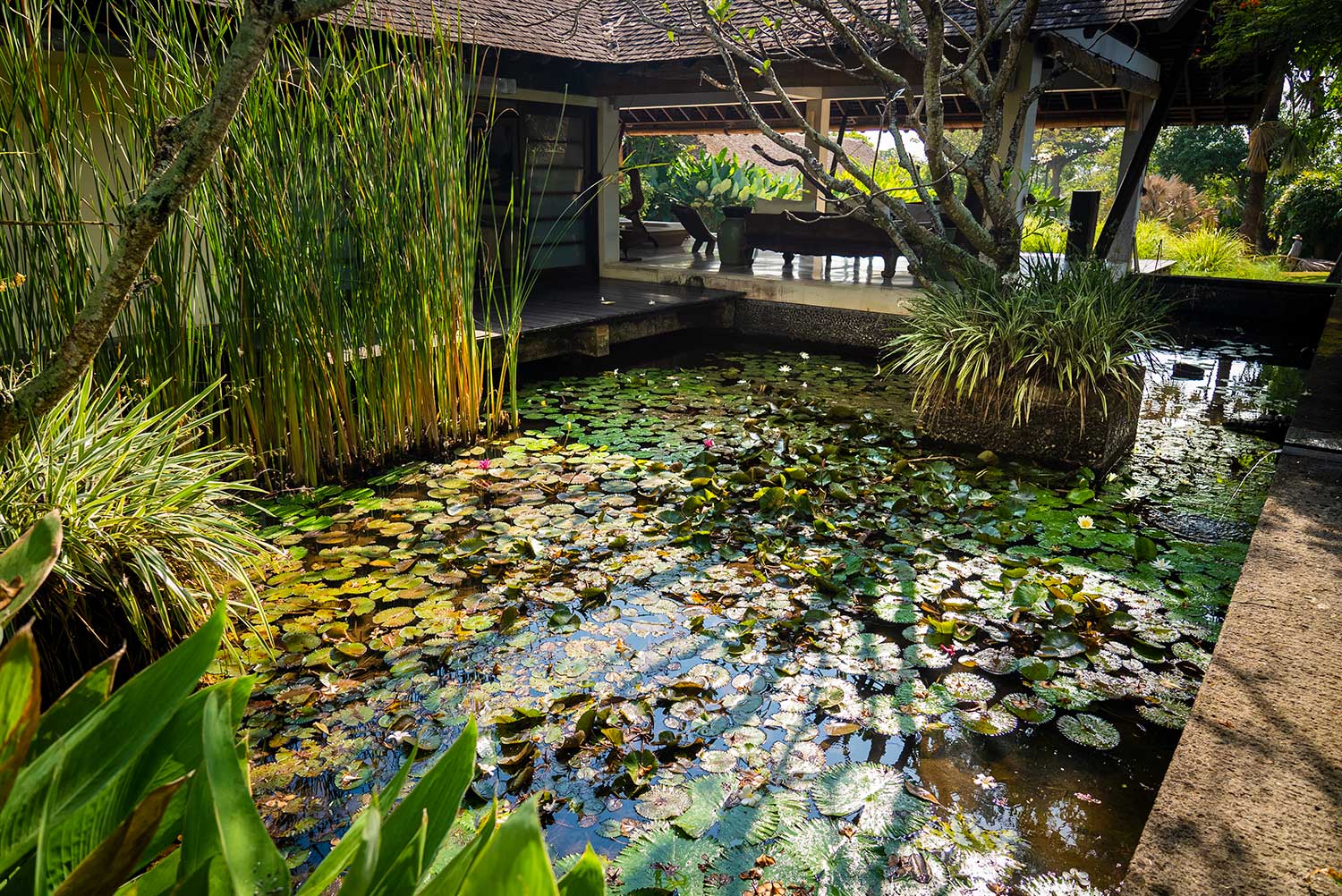 Bali is a tropical island and of course sometimes it rains. There's nothing quite like tropical rain, the warm, heavy drops falling from the sky, the thunder crashing in the distance… it's both exhilarating and calming all at once. When it rains, I love to curl up with a good book and listen to the downpour. It's the perfect way to relax and escape from the hustle and bustle of everyday life. Plus, there's something about tropical rain that just makes everything feel more exotic and exciting. So next time it rains, why not grab a book and cozy up with the sound of the tropical downpour? You might just find that it's the best way to relax and recharge. And don't worry, it won't last long, enjoy it while it does.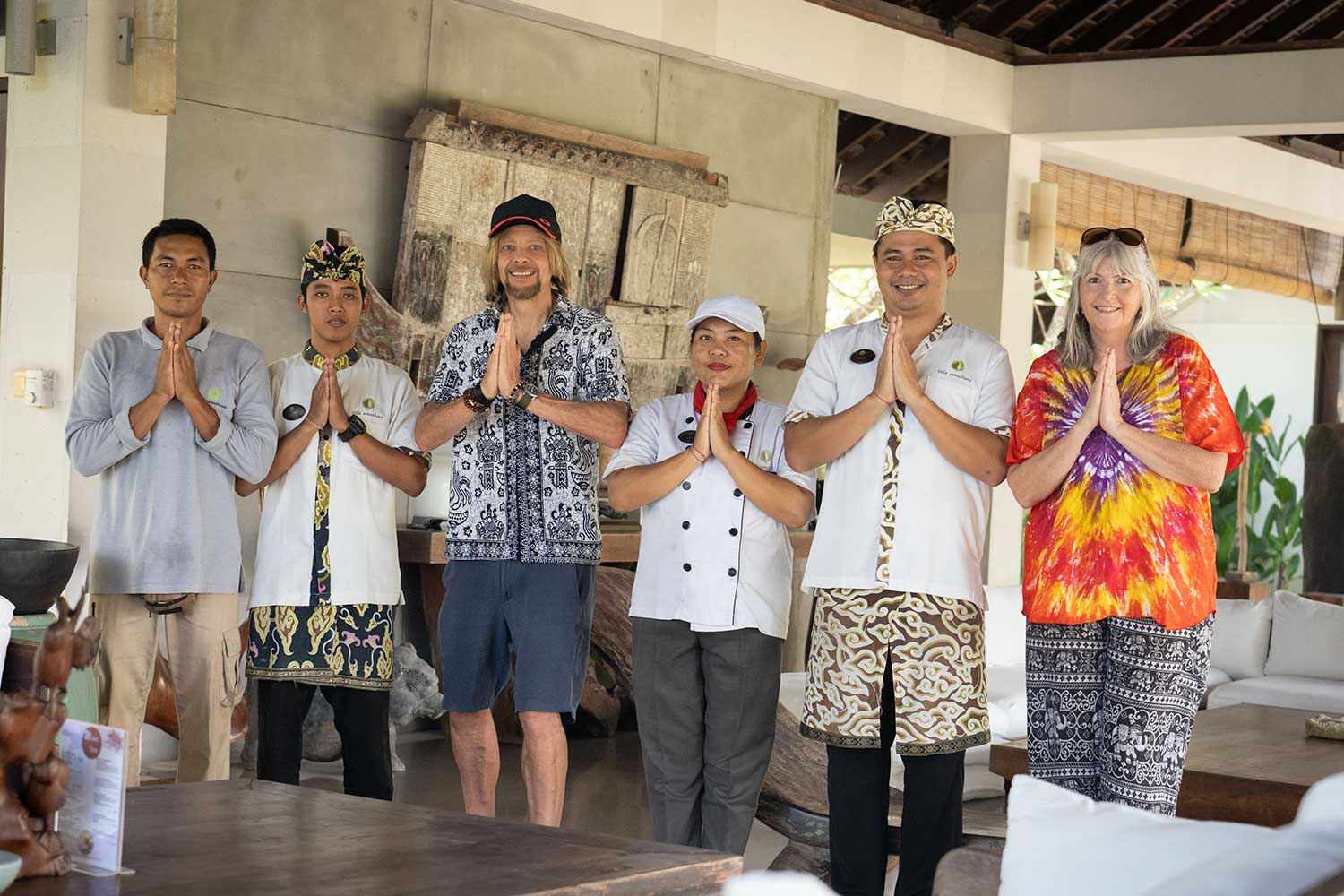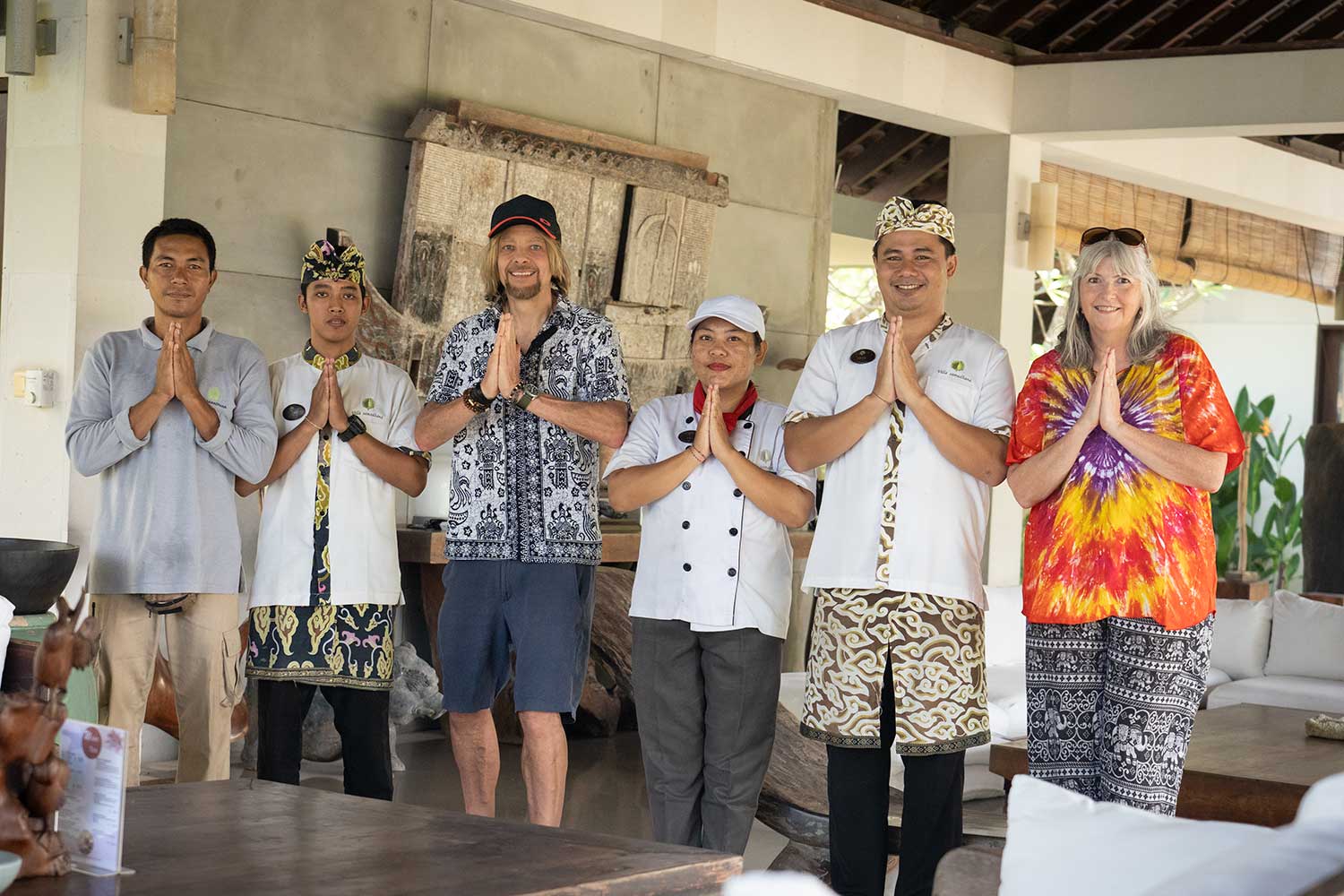 I hope you enjoy watching this Bali vlog, and please leave me a comment, especially if you've been to Bali or plan on travelling there.
👉 For prices and further information on this amazing villa, see here: Samadhana Villa
As soon as I stepped foot in Bali, my mind was blown by the different styles and designs of accommodations available. This one is like no other!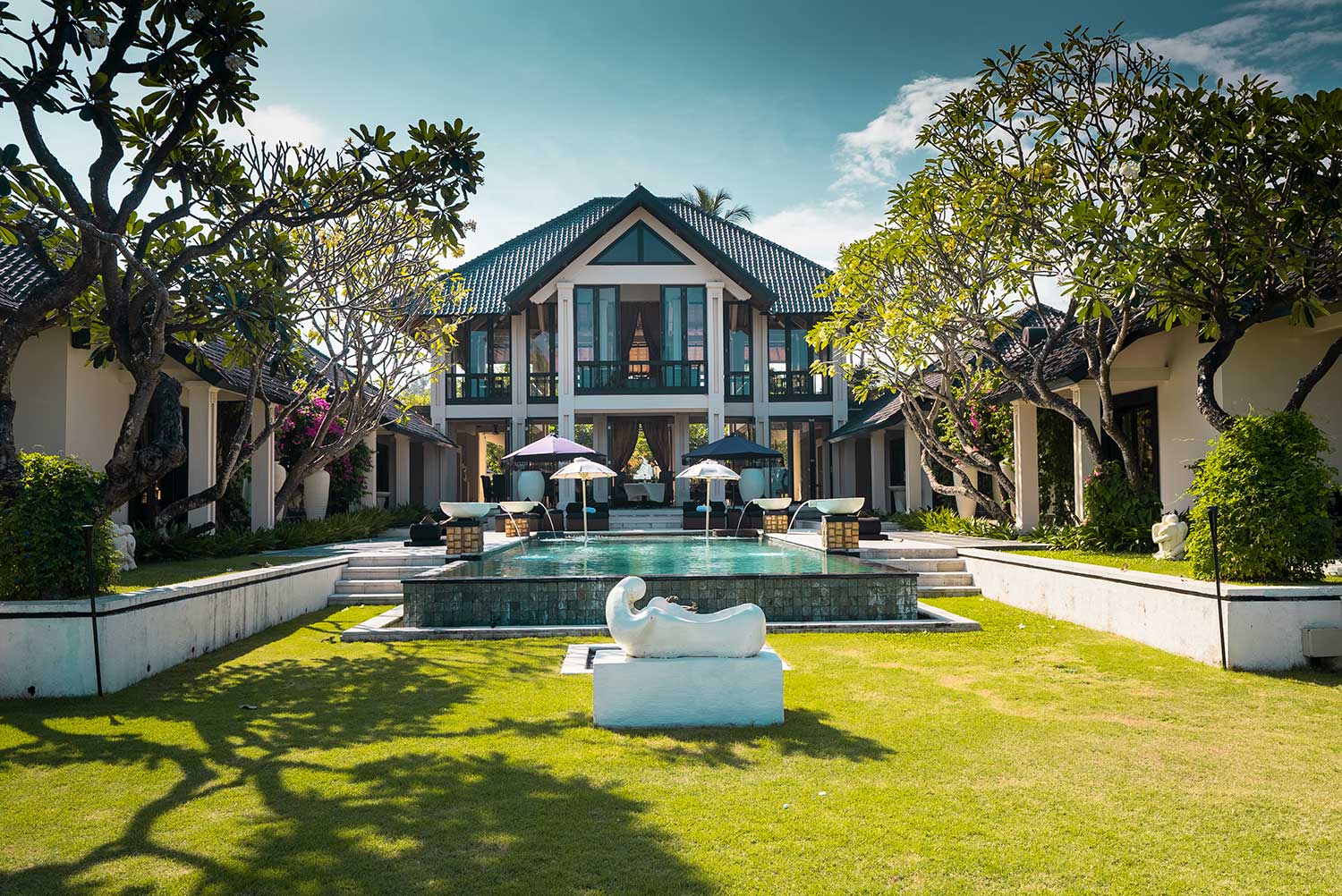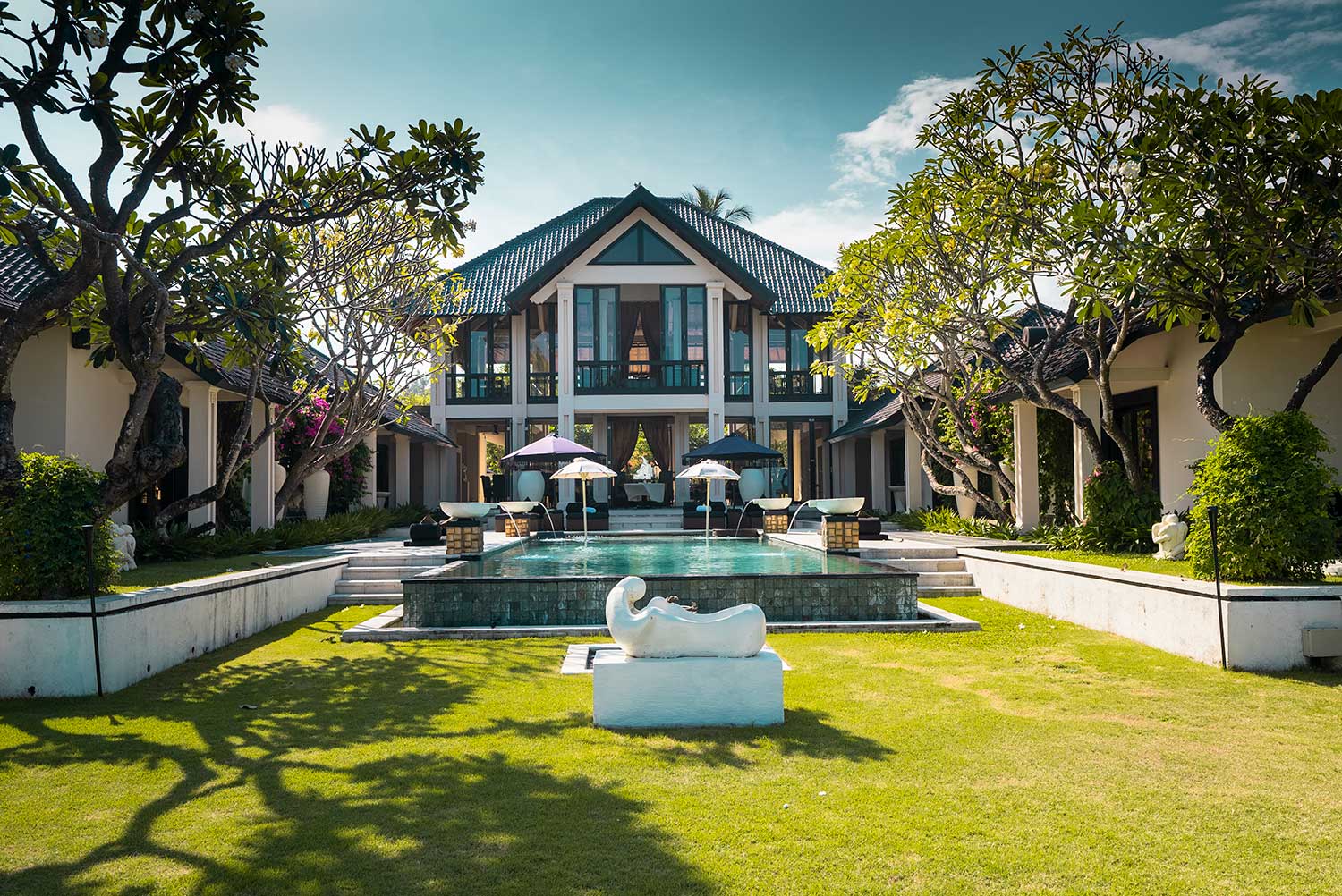 The Ylang Ylang Villa on Bali's southeast coast is a six-bedroom luxury retreat that sits nestled between coconut trees and the volcanic basalt sands of Ketewel. The Villa's lifestyle mantra is 'passionate serenity' – a concept that abounds throughout with interiors revealing exquisite tastes and sophisticated facilities for discerning guests, including a 16-metre pool and home-theatre.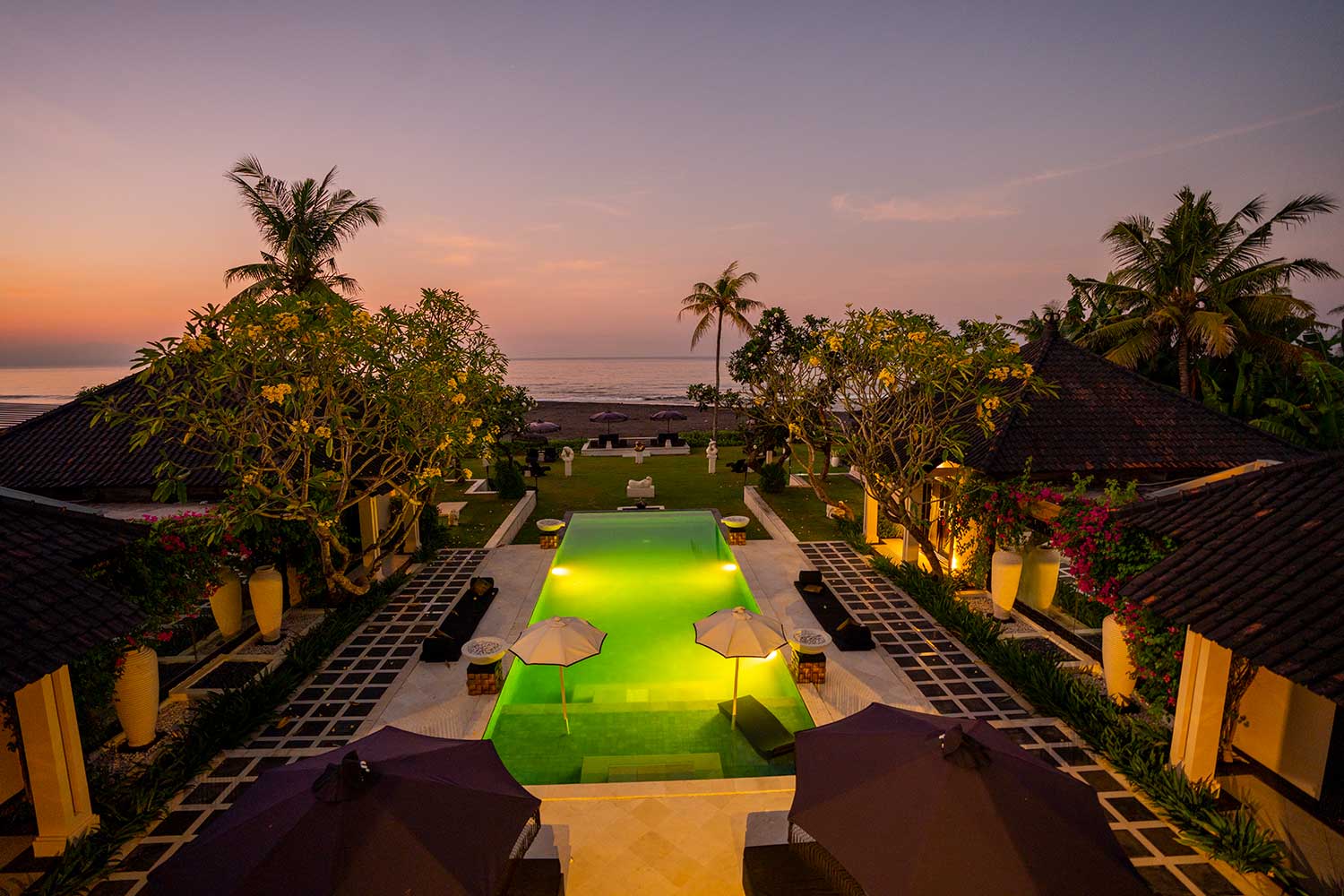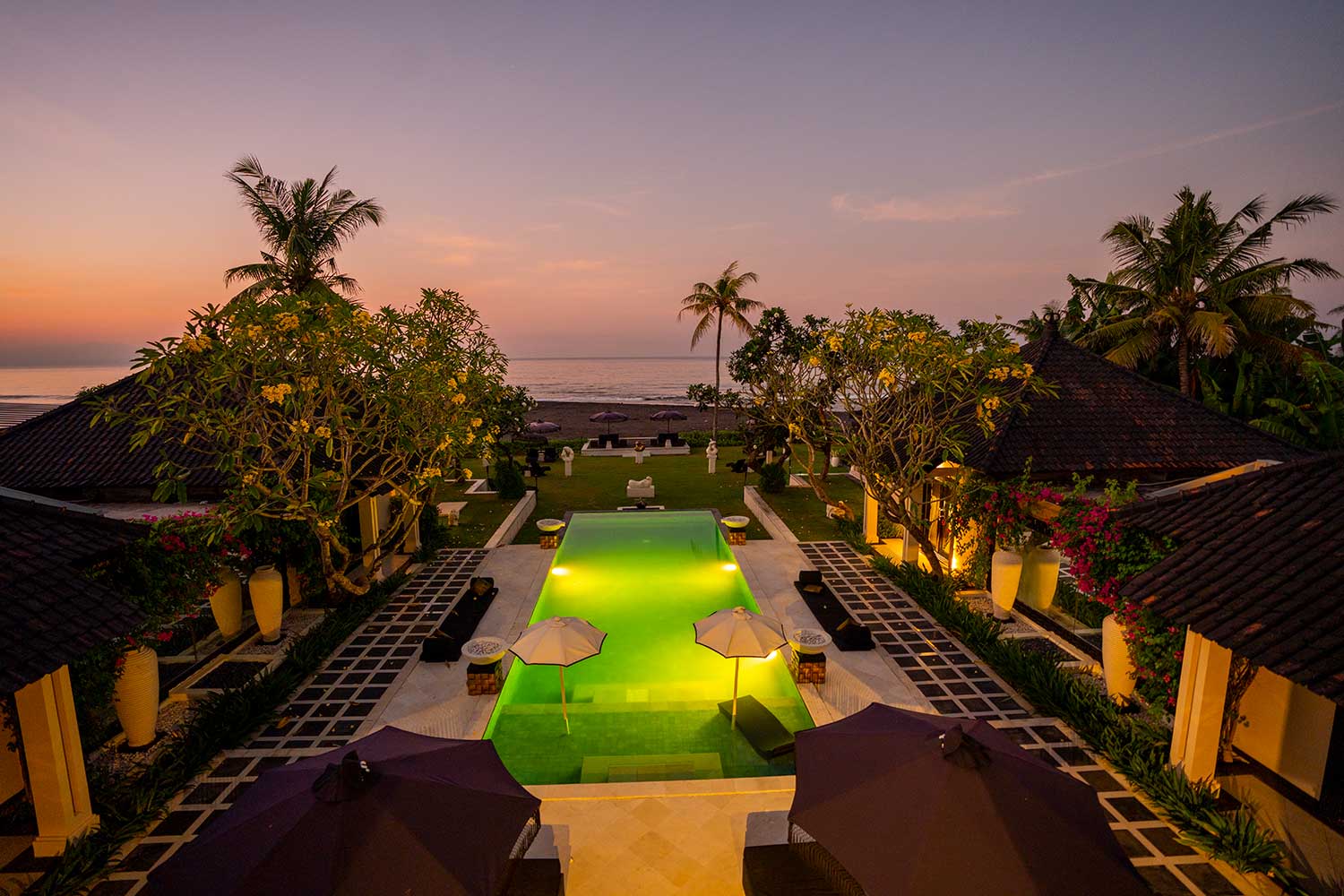 The secluded beachfront setting overlooking the Badung Strait offers a retreat of absolute calm and well-being. Contemporary Asian in design and lavishly appointed, the architectural grandeur of this six-bedroom property emphasises majestic dimensions to create an atmosphere of serenity and refinement. And, with its idyllic scenery of verdant rice fields and coconut groves, this beachfront Villa is the perfect place to enjoy some rest and relaxation amidst natural beauty. it's absolute beachfront property complete with nearby crashing waves for you to sleep soundly at night.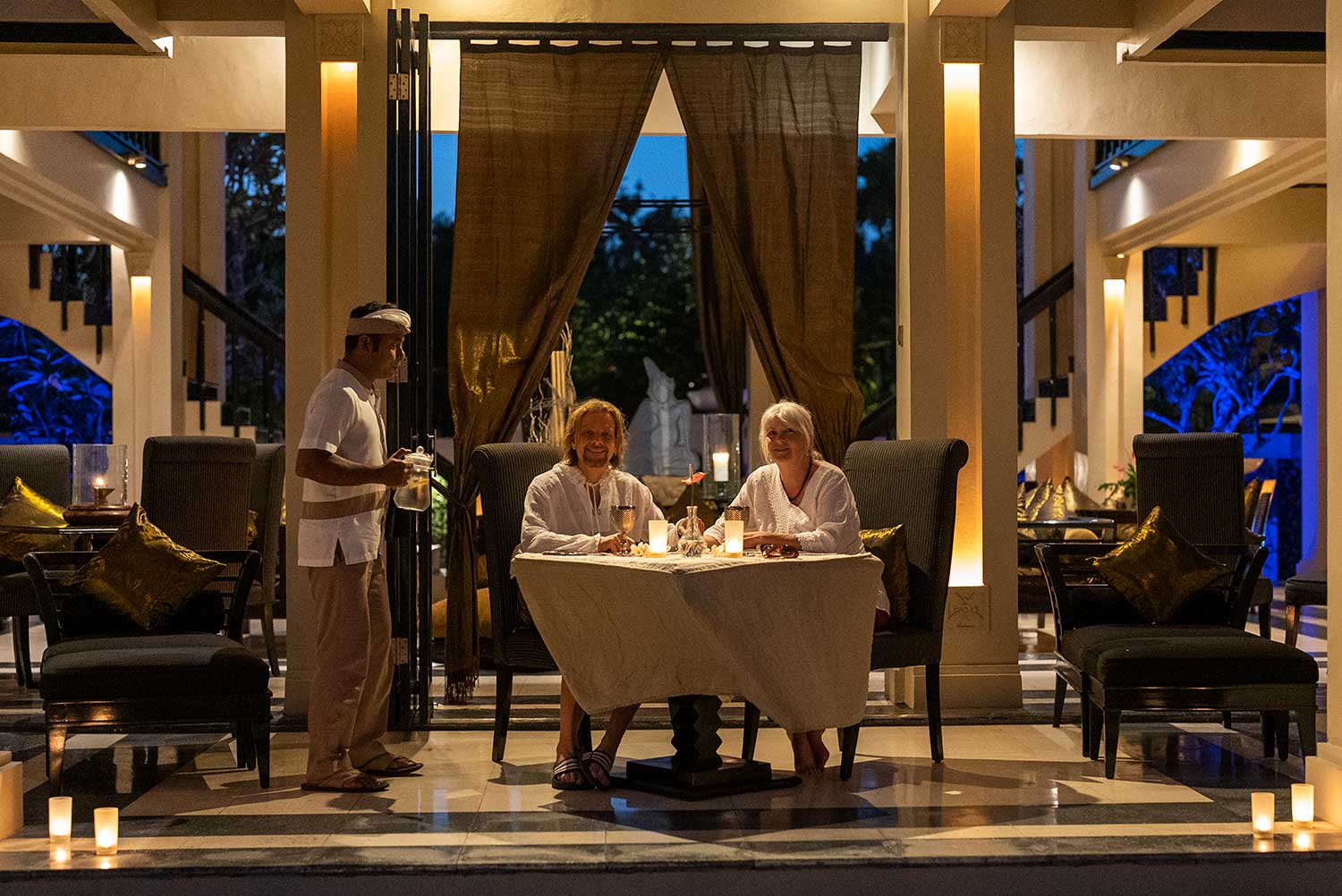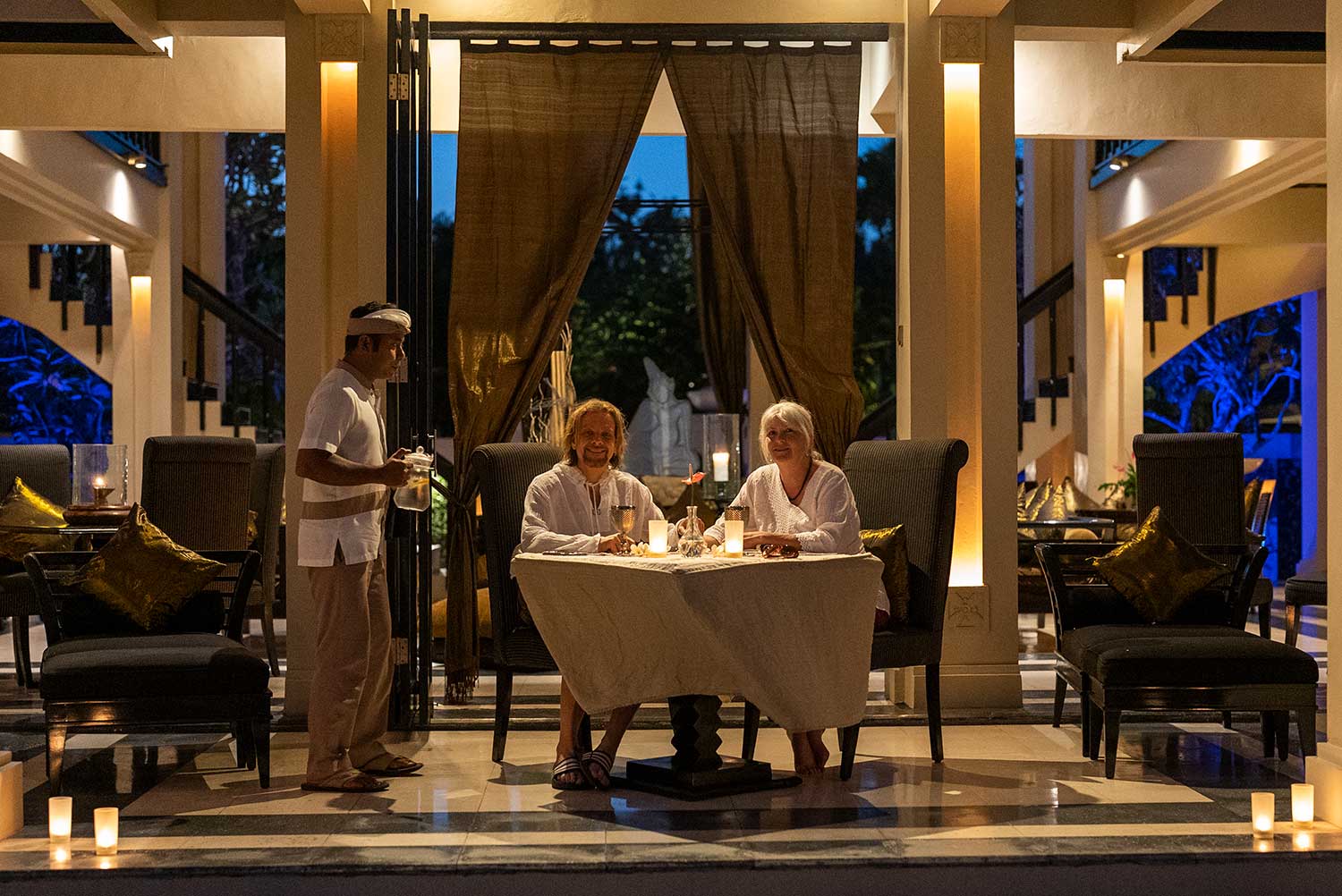 The food and service here was incredible. We were treated like royalty the whole time we were dining, which is really fun for people who don't usually get to experience such luxuries in their day-to-day lives! There's so many options from local dishes to international cuisine. Everything felt fresh as can be, especially around breakfast time when they serve you some delicious looking fruit juice shots alongside your usual fare.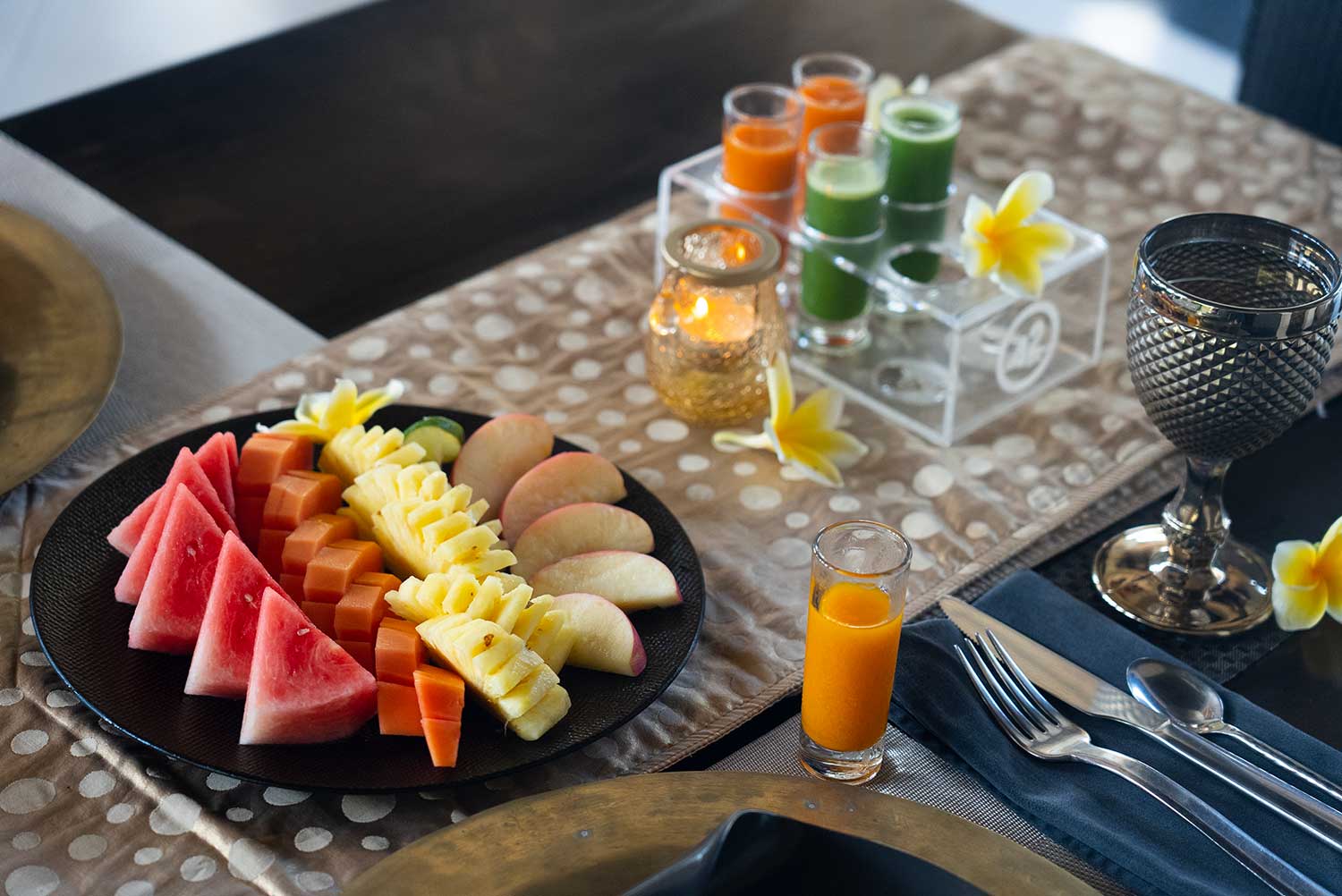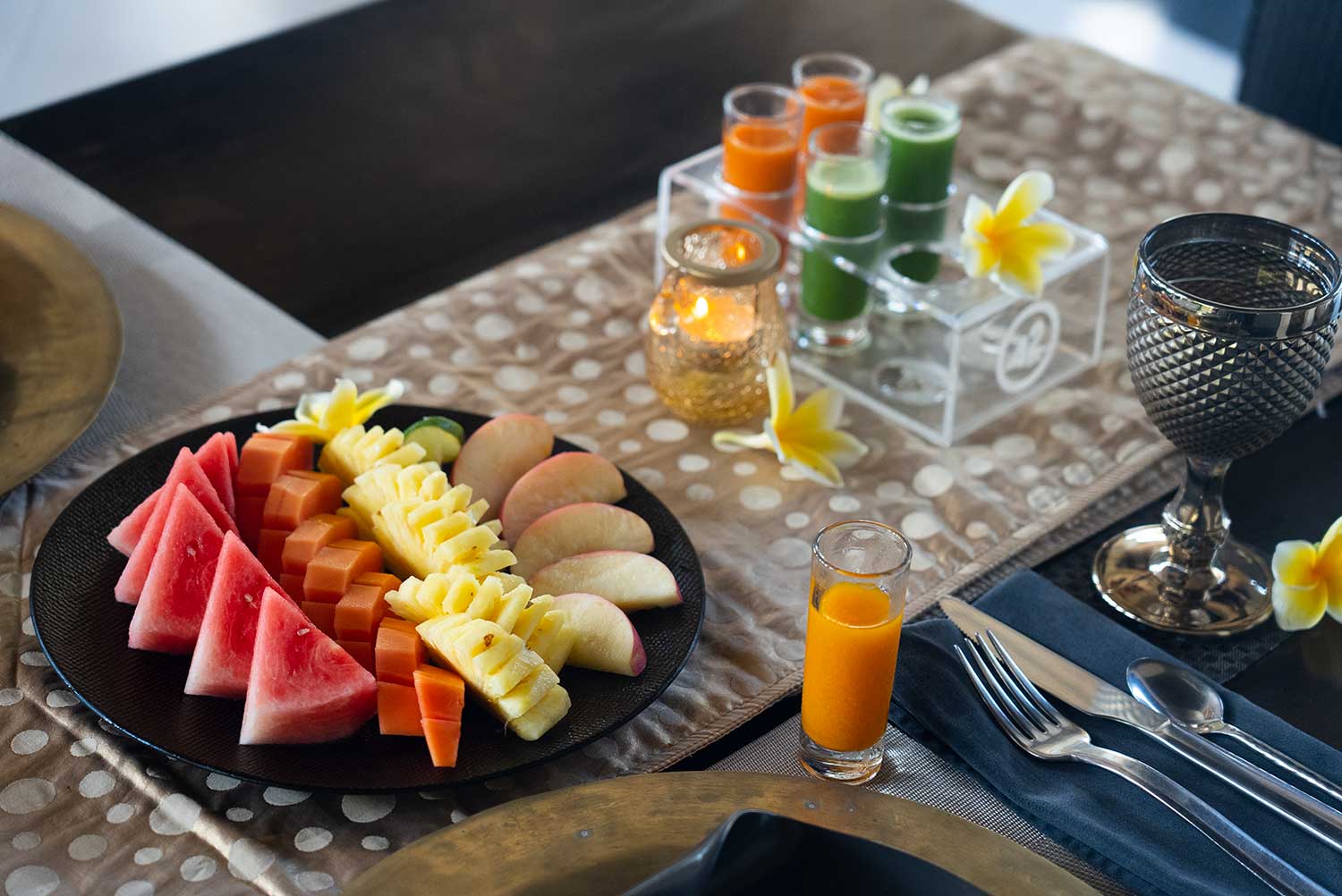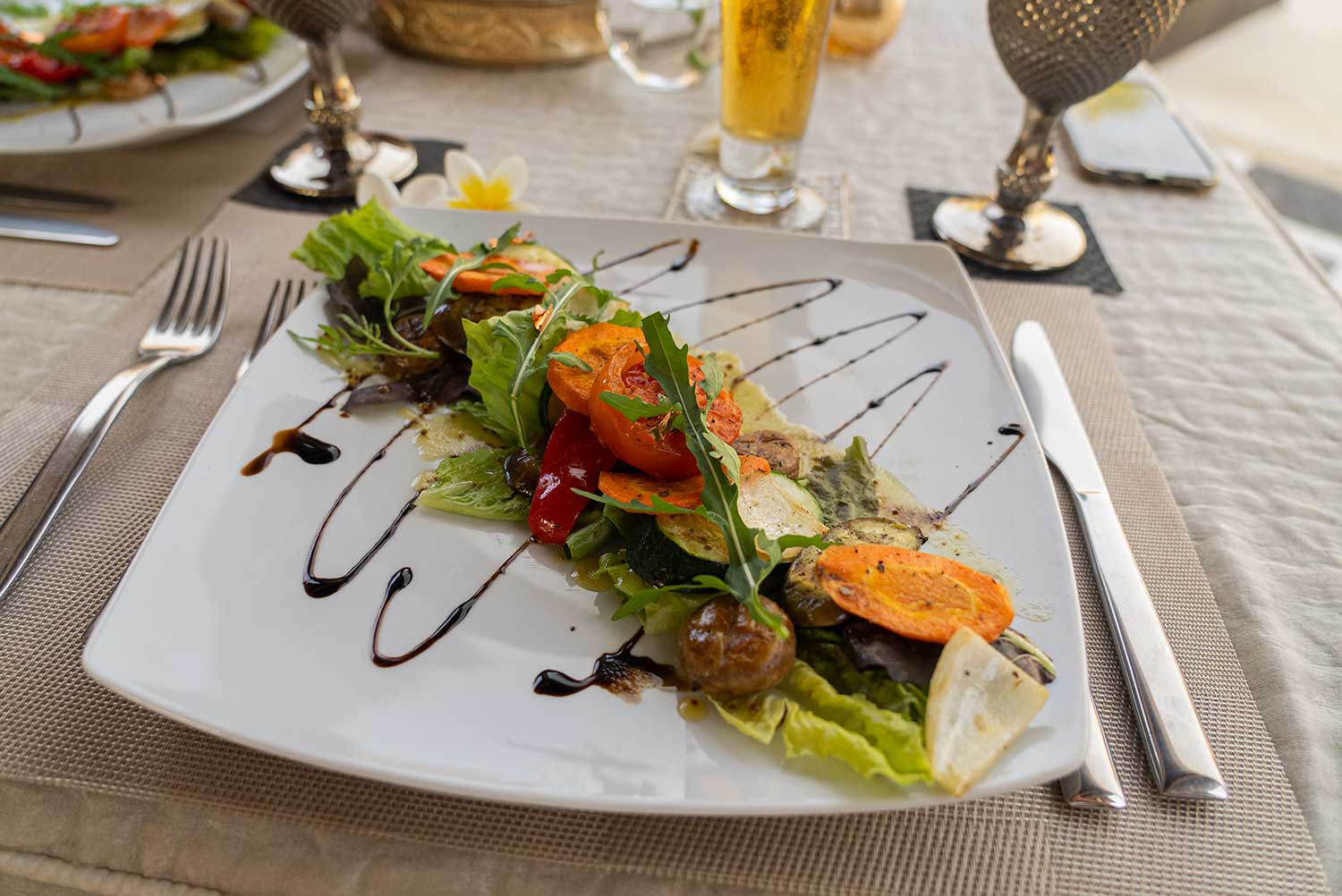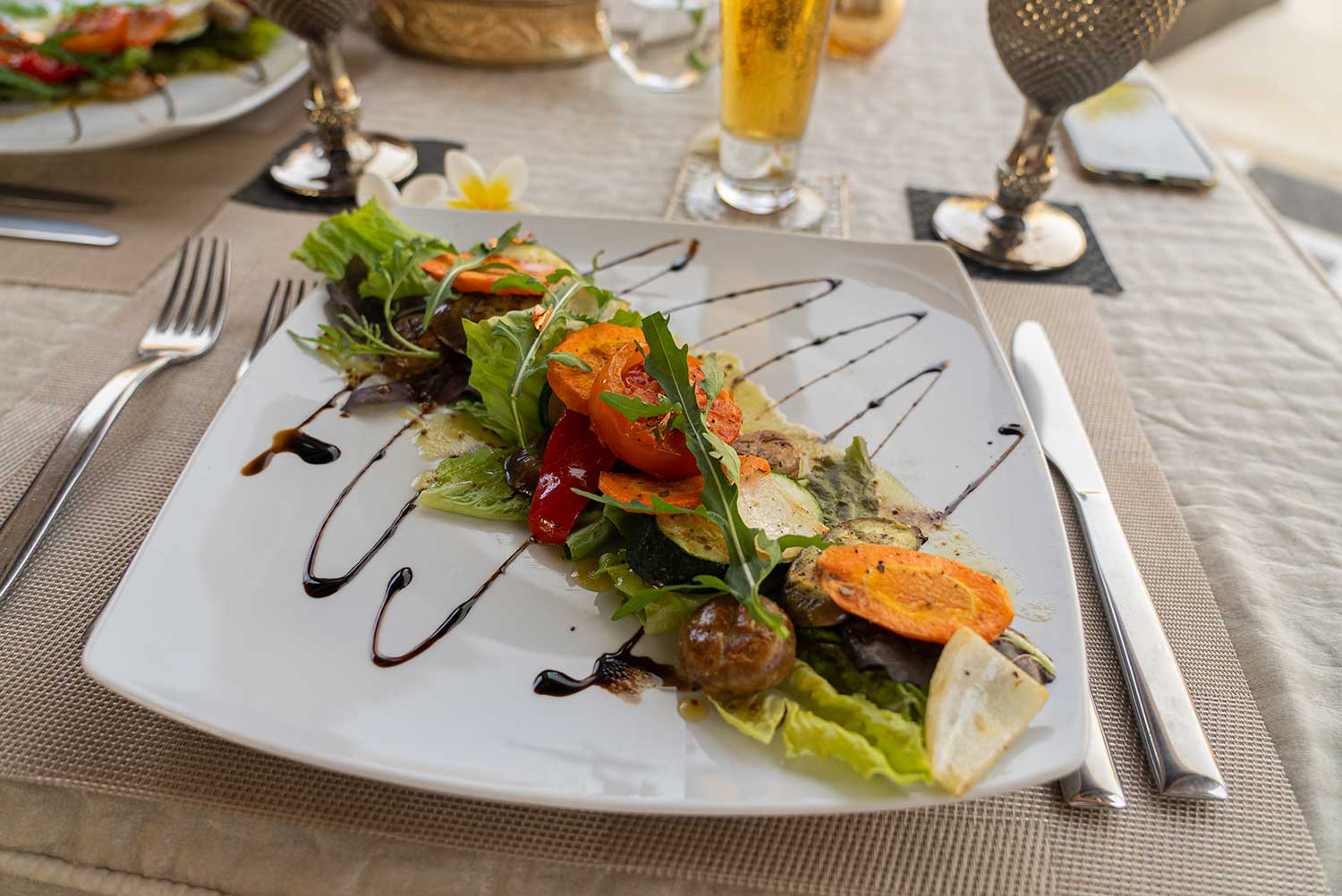 Our villa Chef, Kadek, amazed us with delicious local and international meals. Fortunately, our Resident Chef Kadek is extremely talented; not only can she produce gourmet local specialties, Asian, European and fusion dishes, but on a fine-dining level you'd expect to find in an up market hotel. Again, the food is at market price plus a small fee, so you save a bundle compared to hotel or restaurant food of this calibre.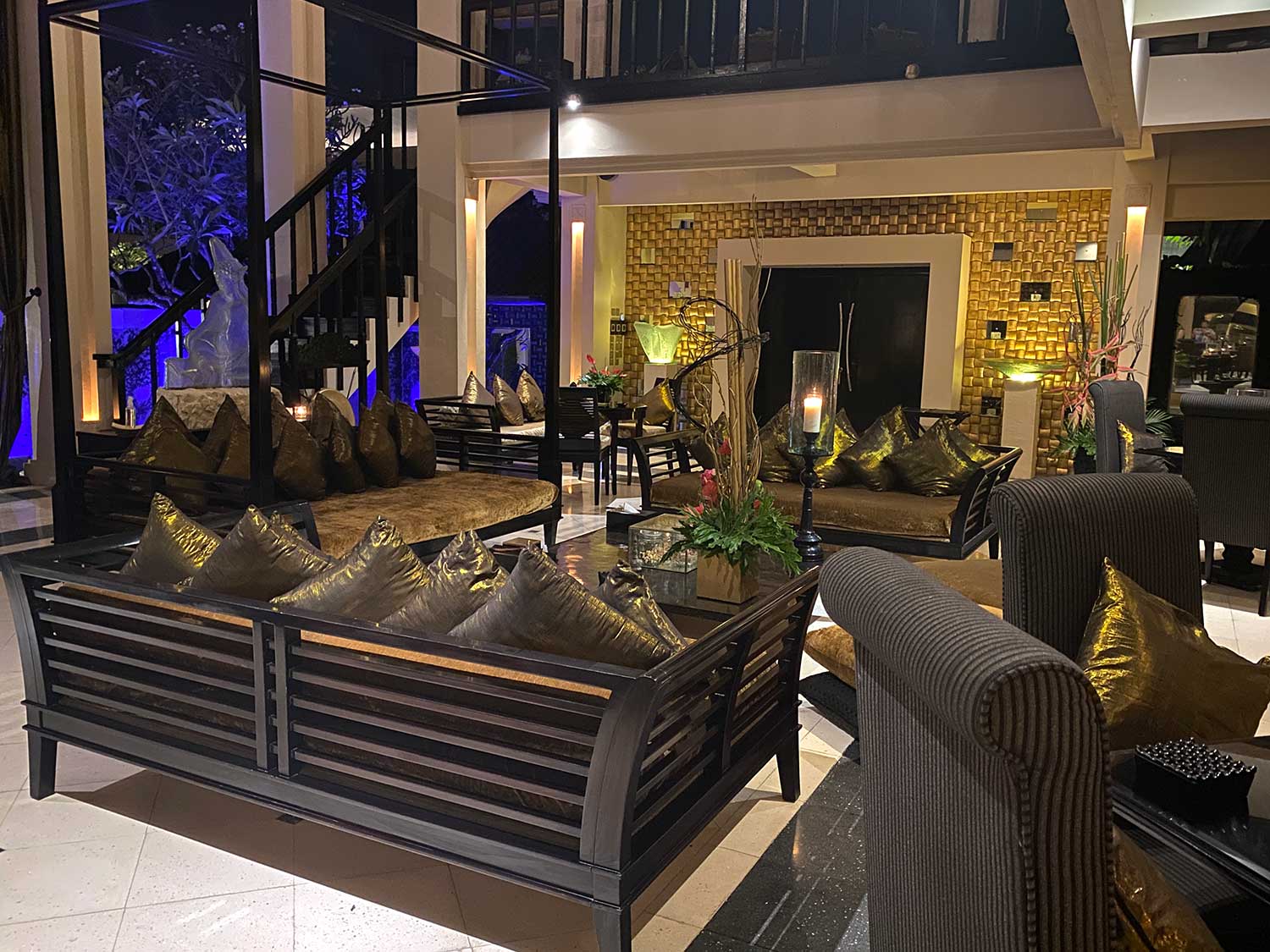 Emphasis is on delicious, freshly-made and healthy food.  Chef Kadek can also accommodate special diets as well as other dietary requests. Even the most discerning of palates will be impressed by the Villa's dining offering, I'm a Chef and I was!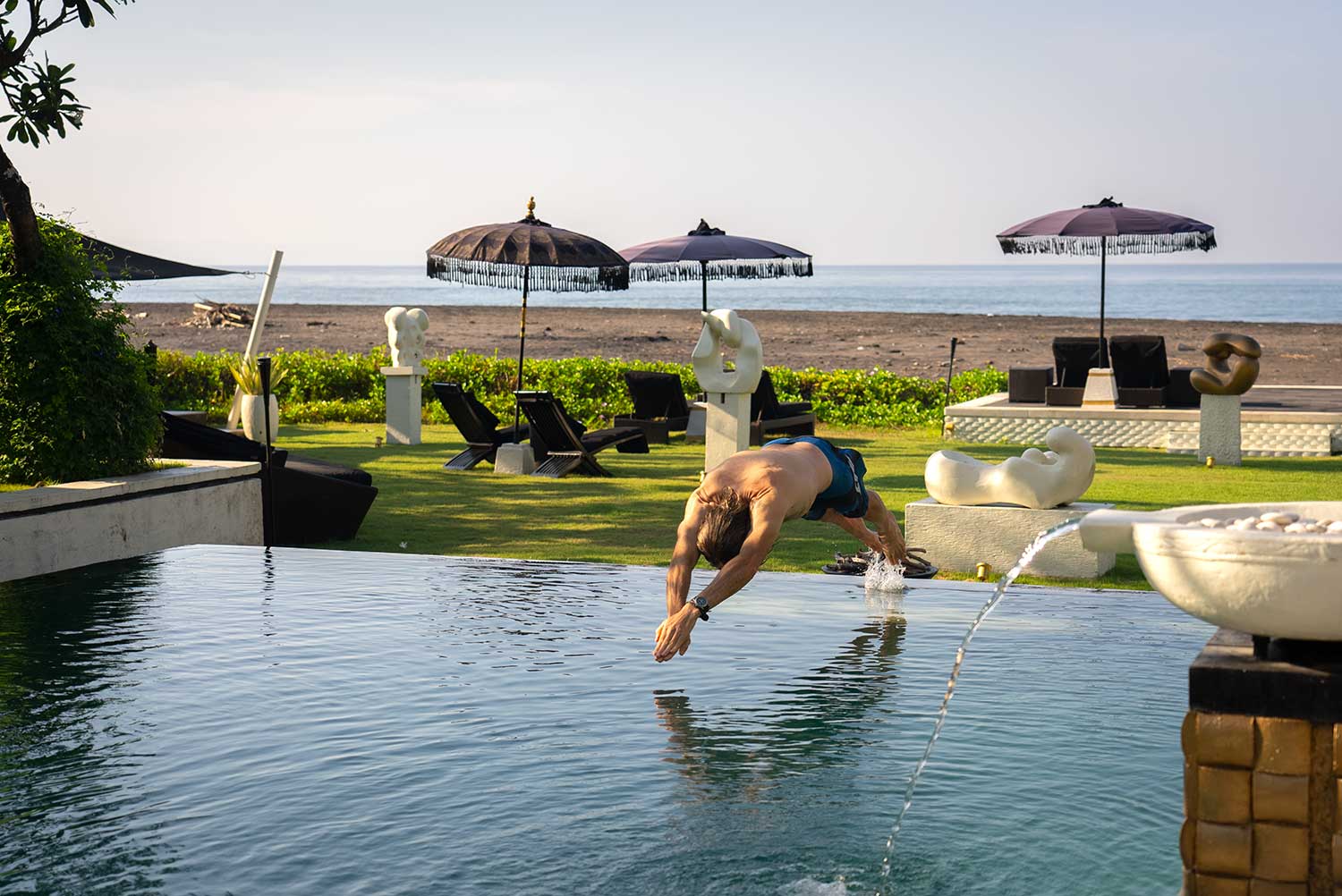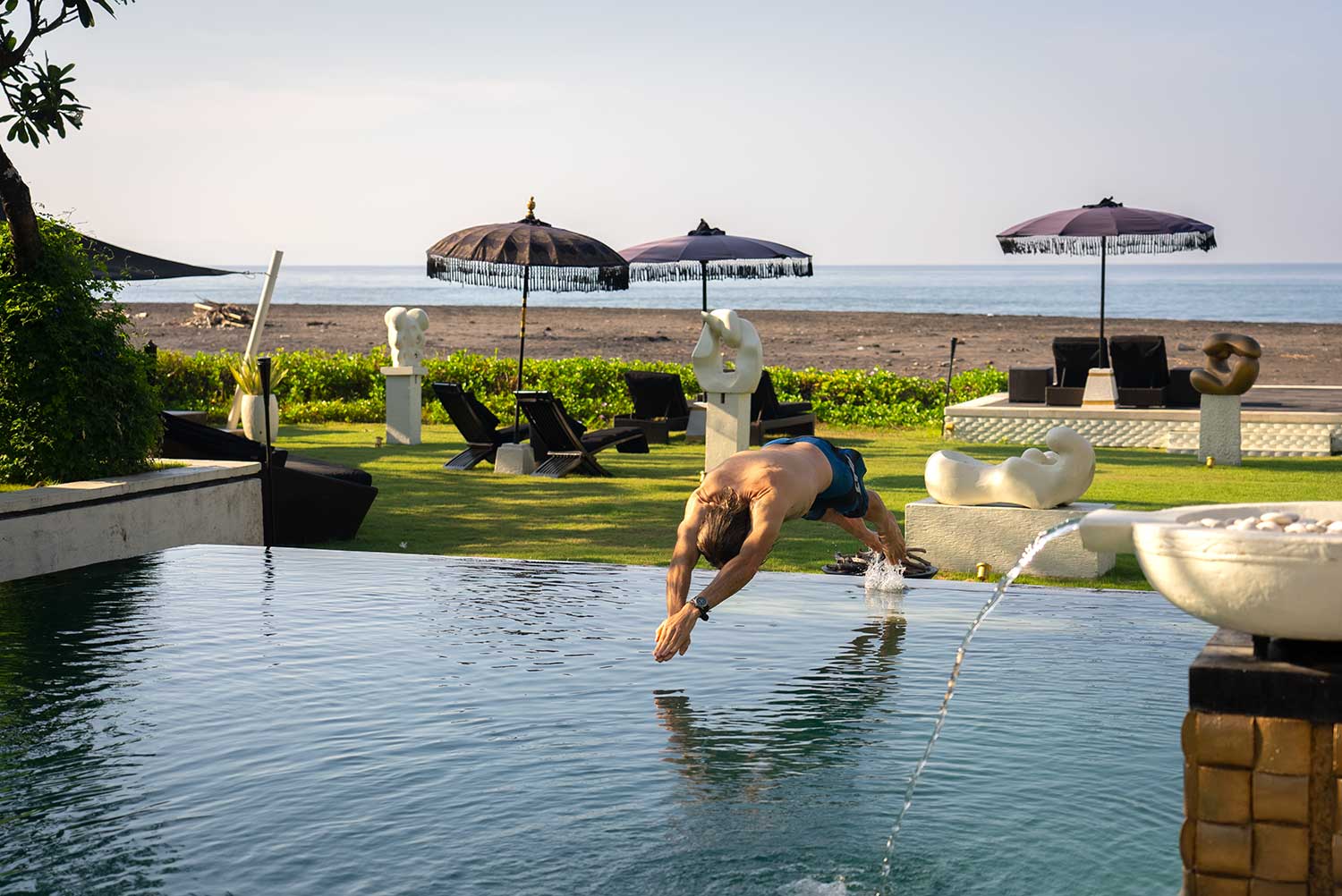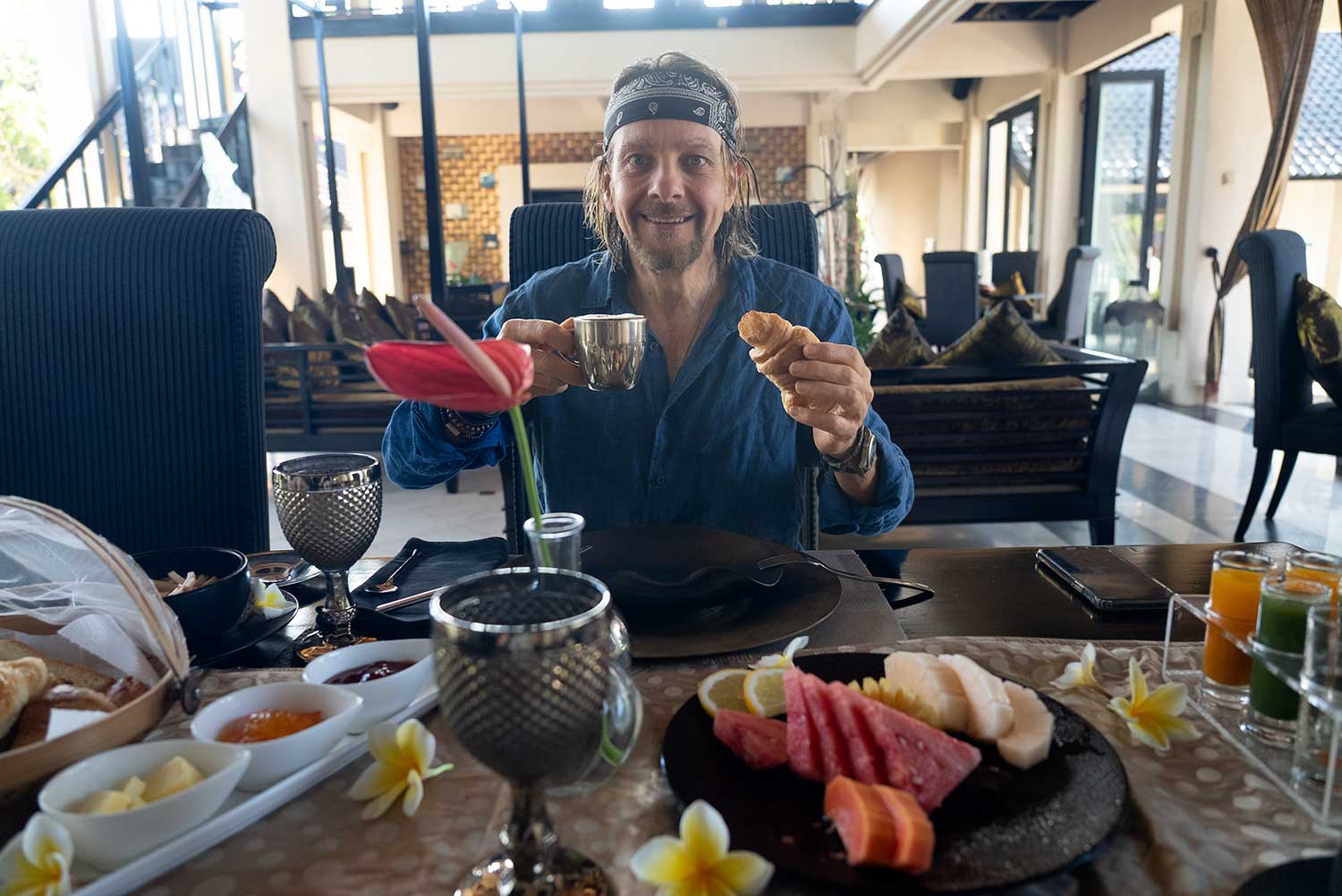 We also travelled 40 minutes from our villa to a picturesque waterfall called Tibumana. A little piece of Paradise deep inside the jungle.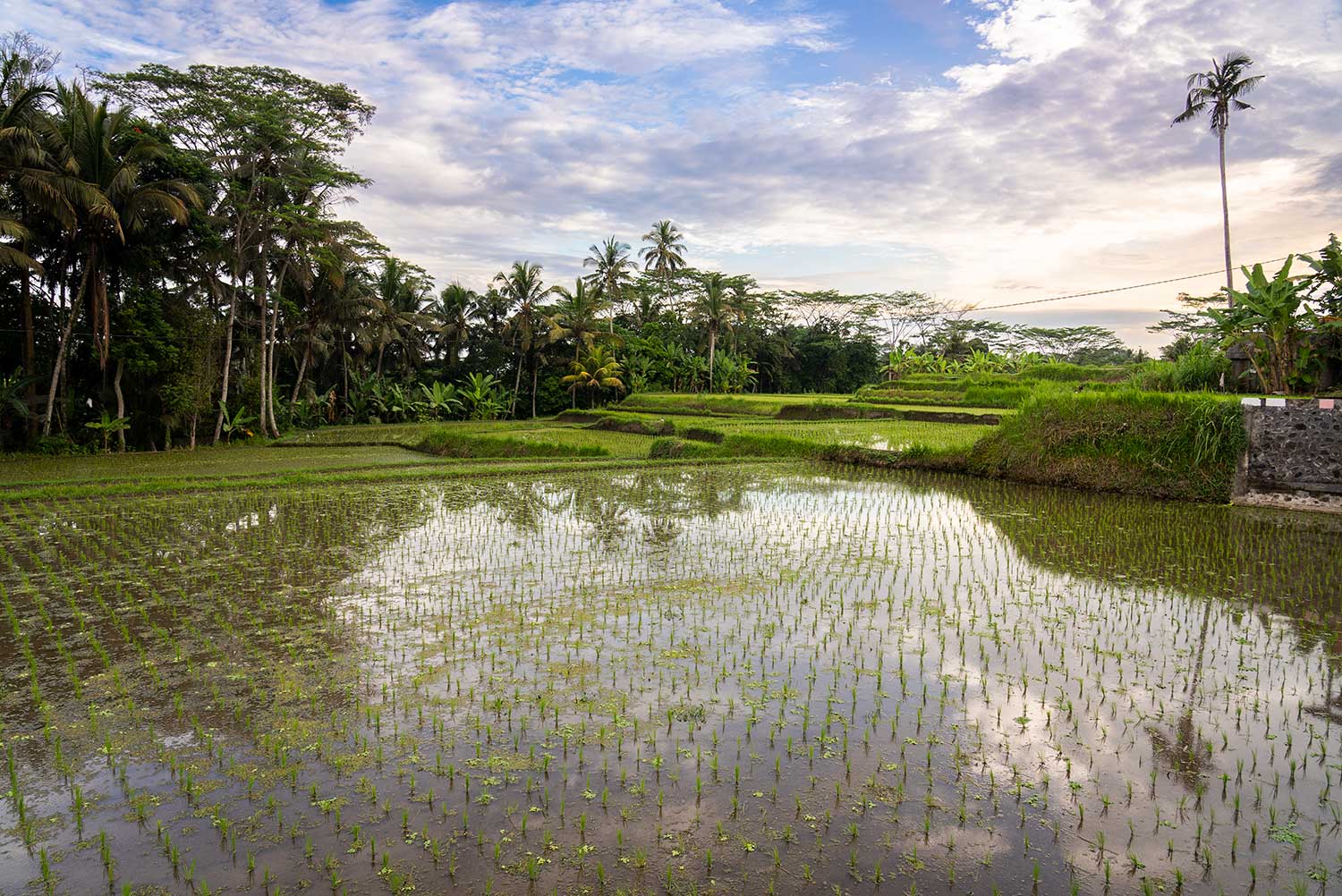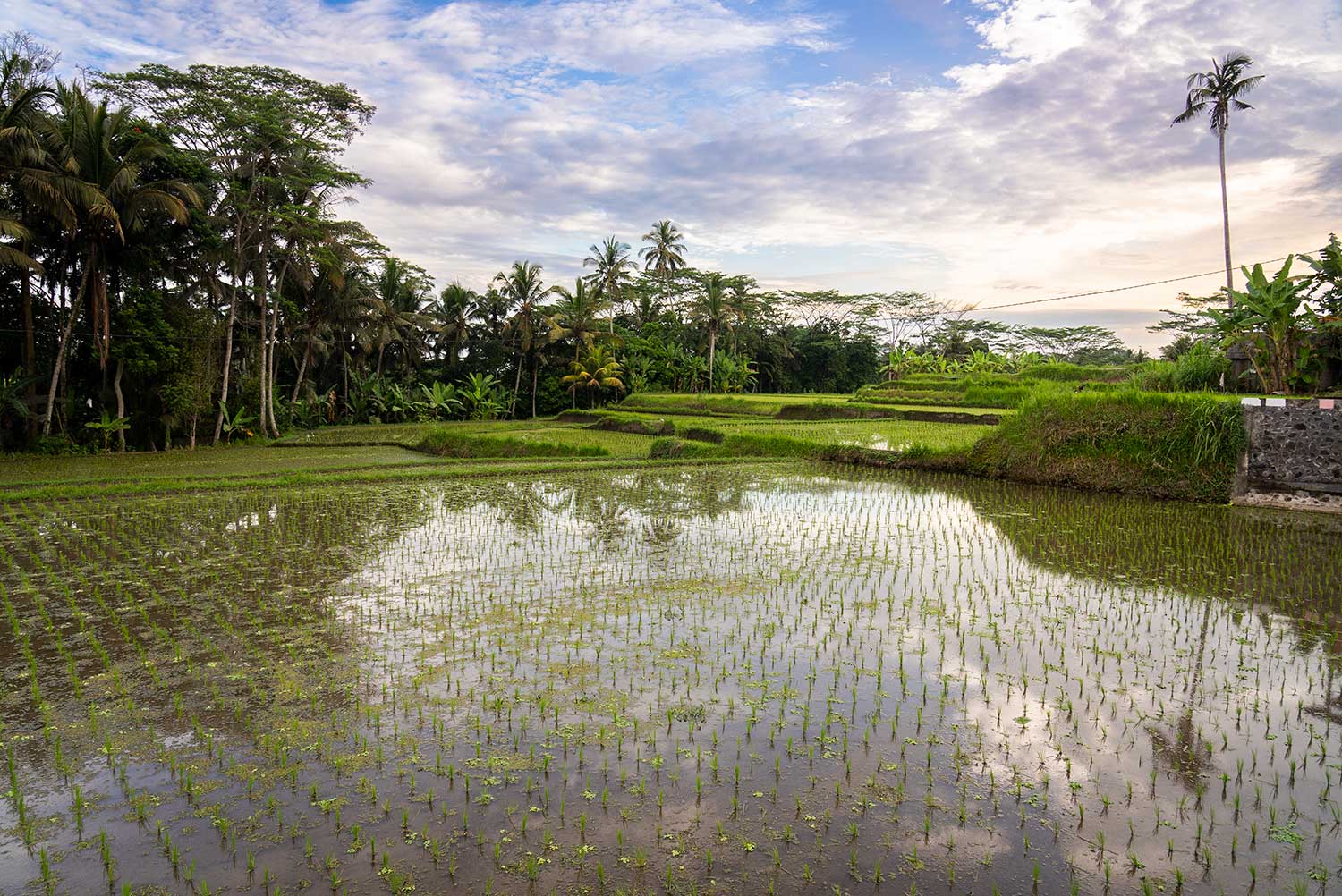 The place is surrounded by beautiful rice paddies that reflect like mirrors. From a different angle, you can also see the fantastic Mount Agung volcano in the distance.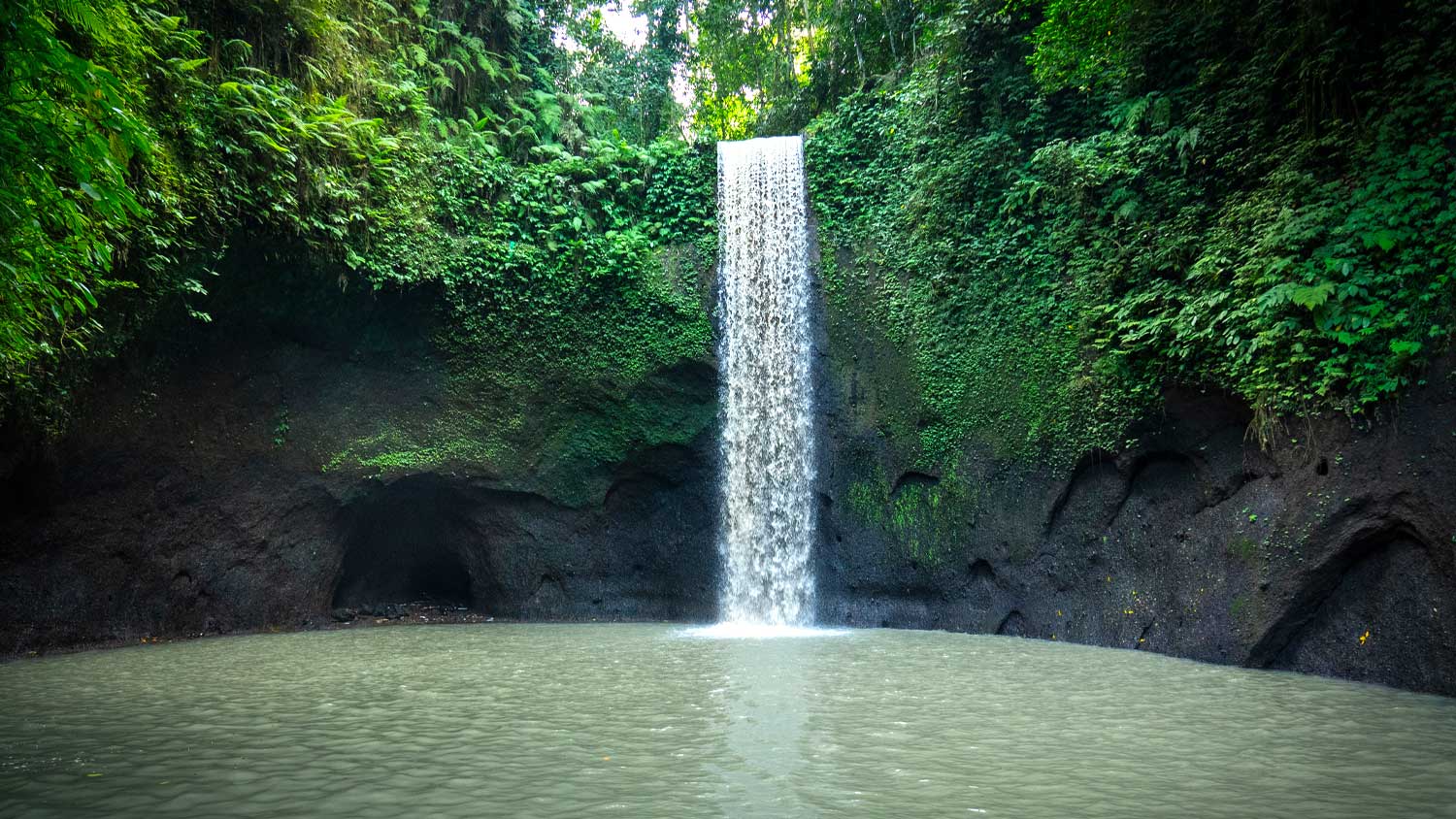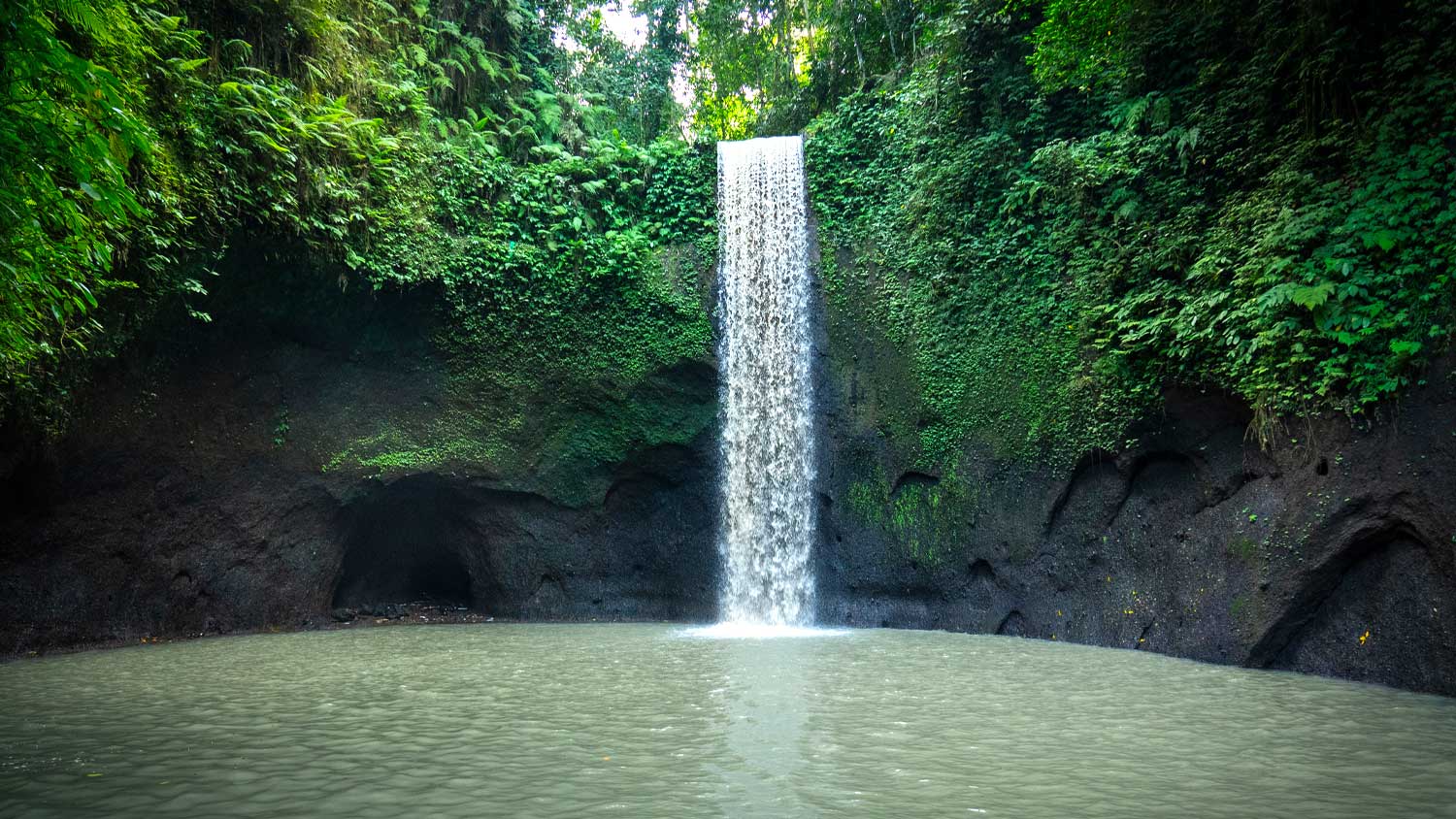 Tibumana waterfall is one of the hidden gems in Bali. It's located in the foothills of Mount Agung and it's a truly amazing sight. The best time to visit Tibumana is during the wet season, when the water is flowing at its fullest. However, even during the dry season, Tibumana is still worth a visit. The views from the top of the waterfall are simply breathtaking. Tibumana is also a great place to take a dip in the natural pool or go for a swim. So, if you're looking for a hidden gem in Bali, Tibumana waterfall is definitely worth a visit.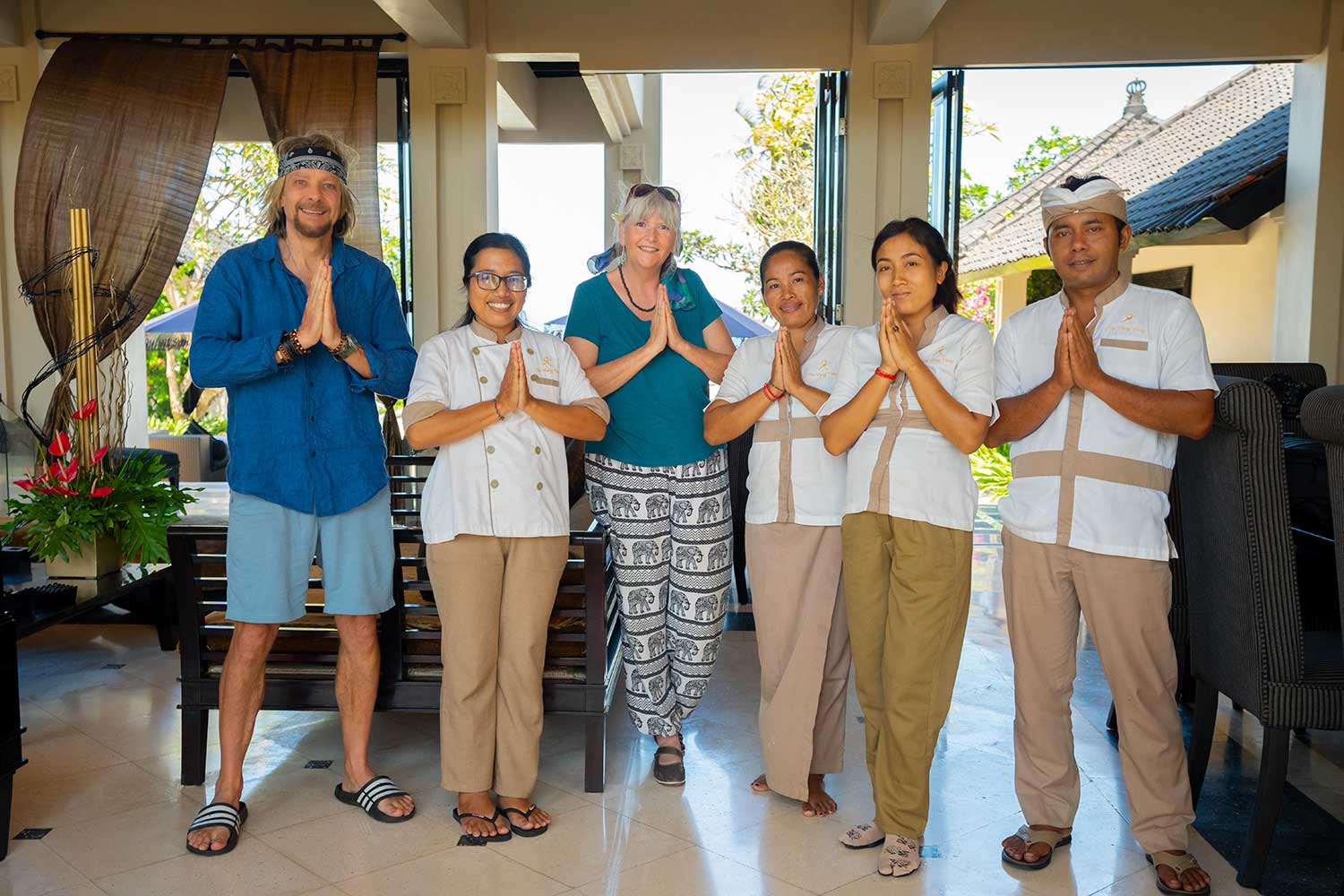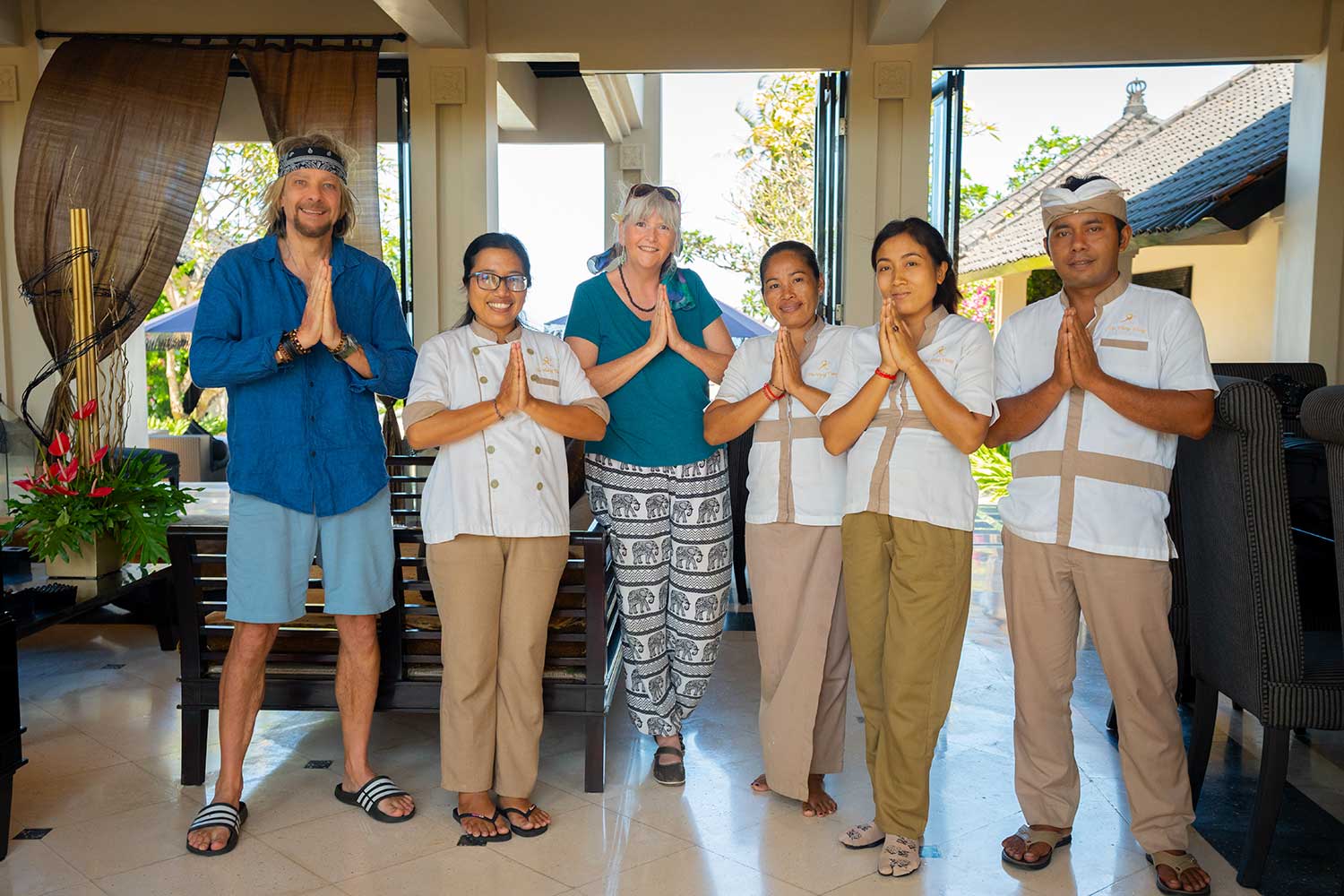 I hope these travel vlogs inspire you to travel again; please leave me a comment on the videos and let me know what you think of this villa and Bali in general.
👉For prices and further information on this amazing villa, see here: Villa The Ylan Ylang
There's something therapeutic about sleeping close to the sea, and listening to the sound of crashing waves, but I never imagined this! We stayed at this beautiful Elite Havens Villa called Bayu Gita. It's located in a quieter part of Bali and has fewer tourists, but it is still close enough to drive for all those amazing attractions we visited!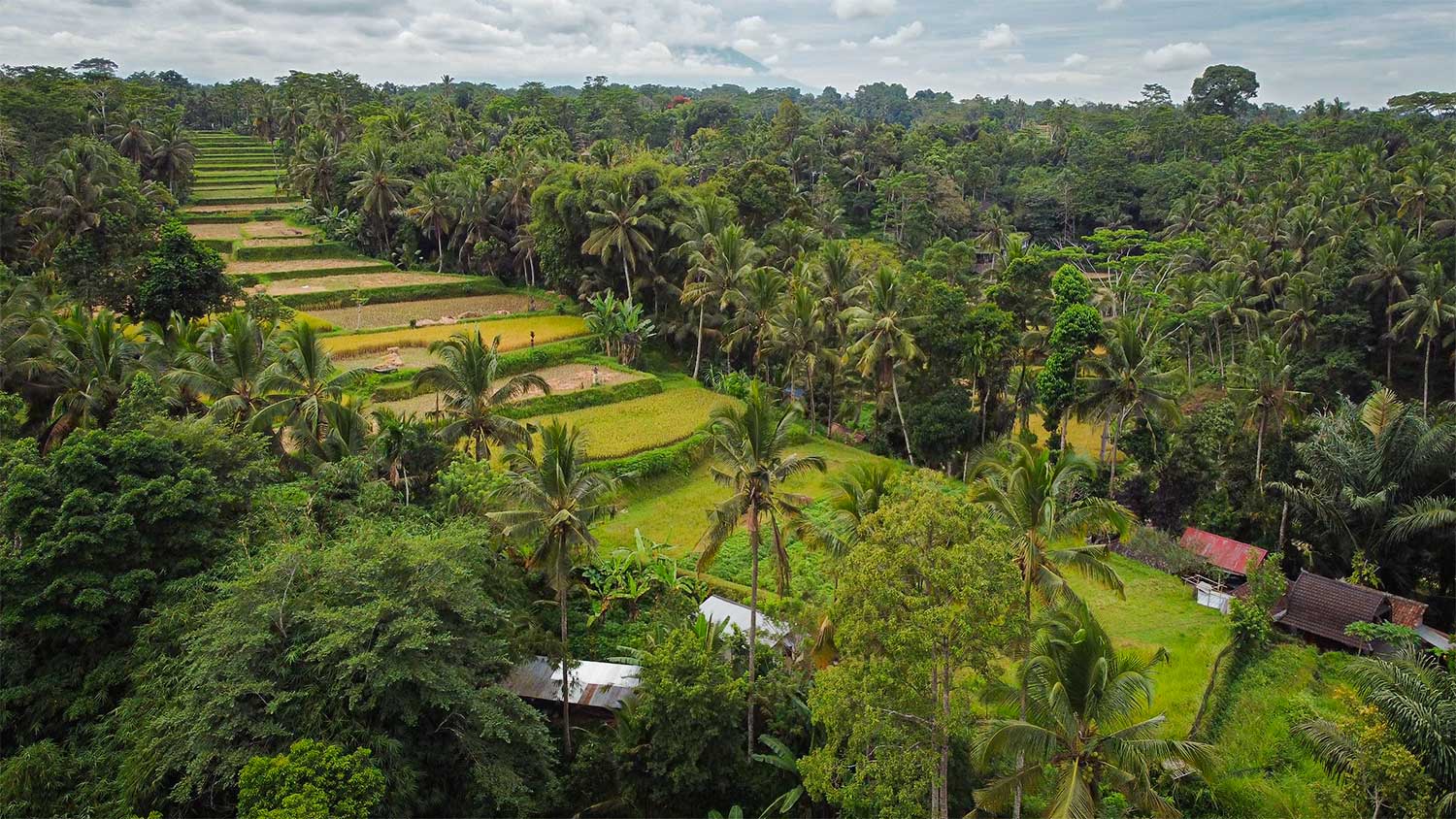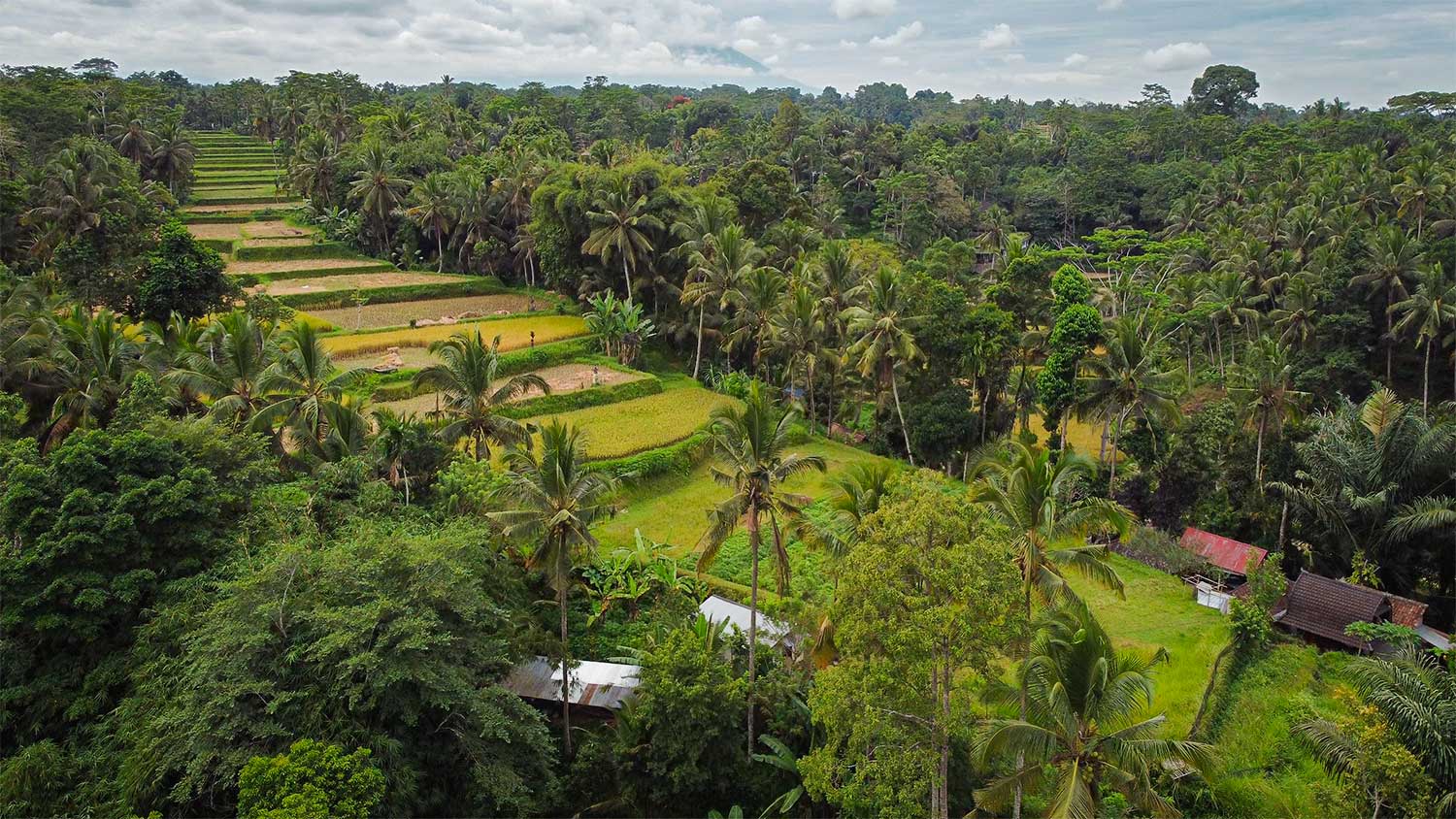 We went on an adventure-filled trip including seeing the iconic rice fields near Ubud (Tegallalang).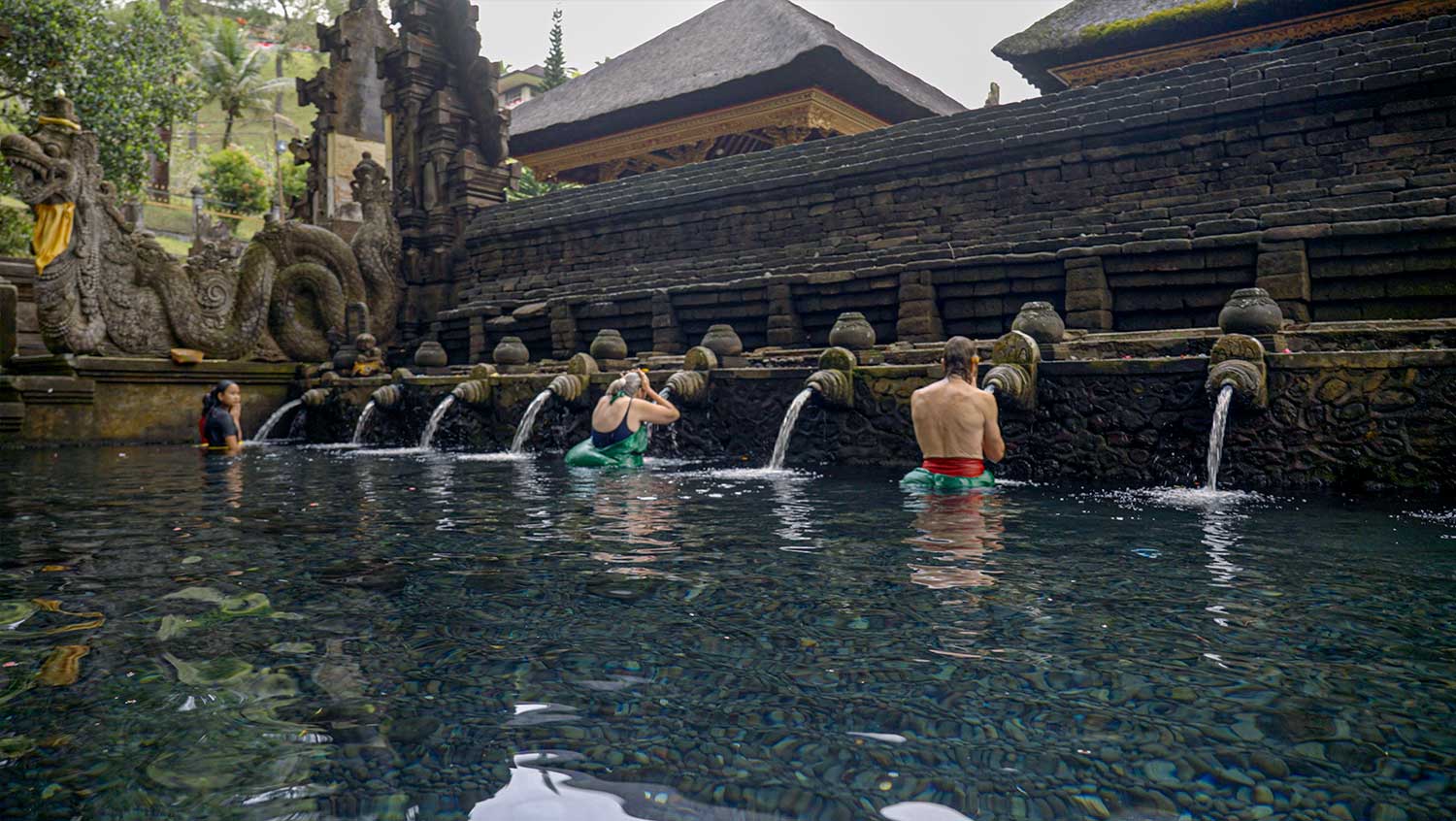 Plus visited the holy springs temple Pura Tirta Empul that is famous with its cleansing ceremonies – Pura Tirta Empul is a very spiritual place, and well worth the visit, but be prepared to get wet. If entering the pools, you'll need a sarong and ideally a swimsuit underneath.  All is provided for at the temple, including lockers and changing rooms.  It's best to use a guide which are available for a small payment. Don't worry they will find you first.
Now I'm hungry…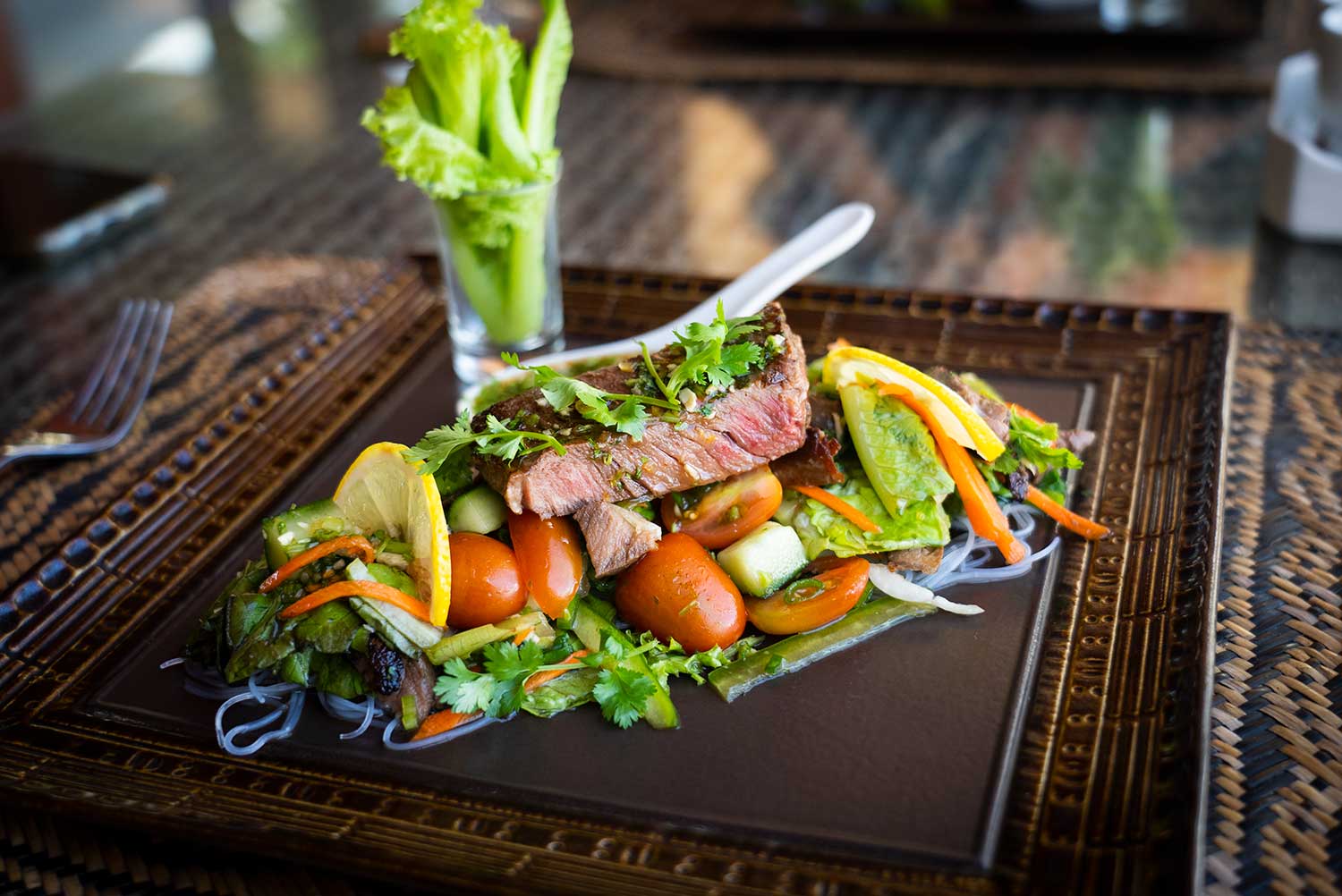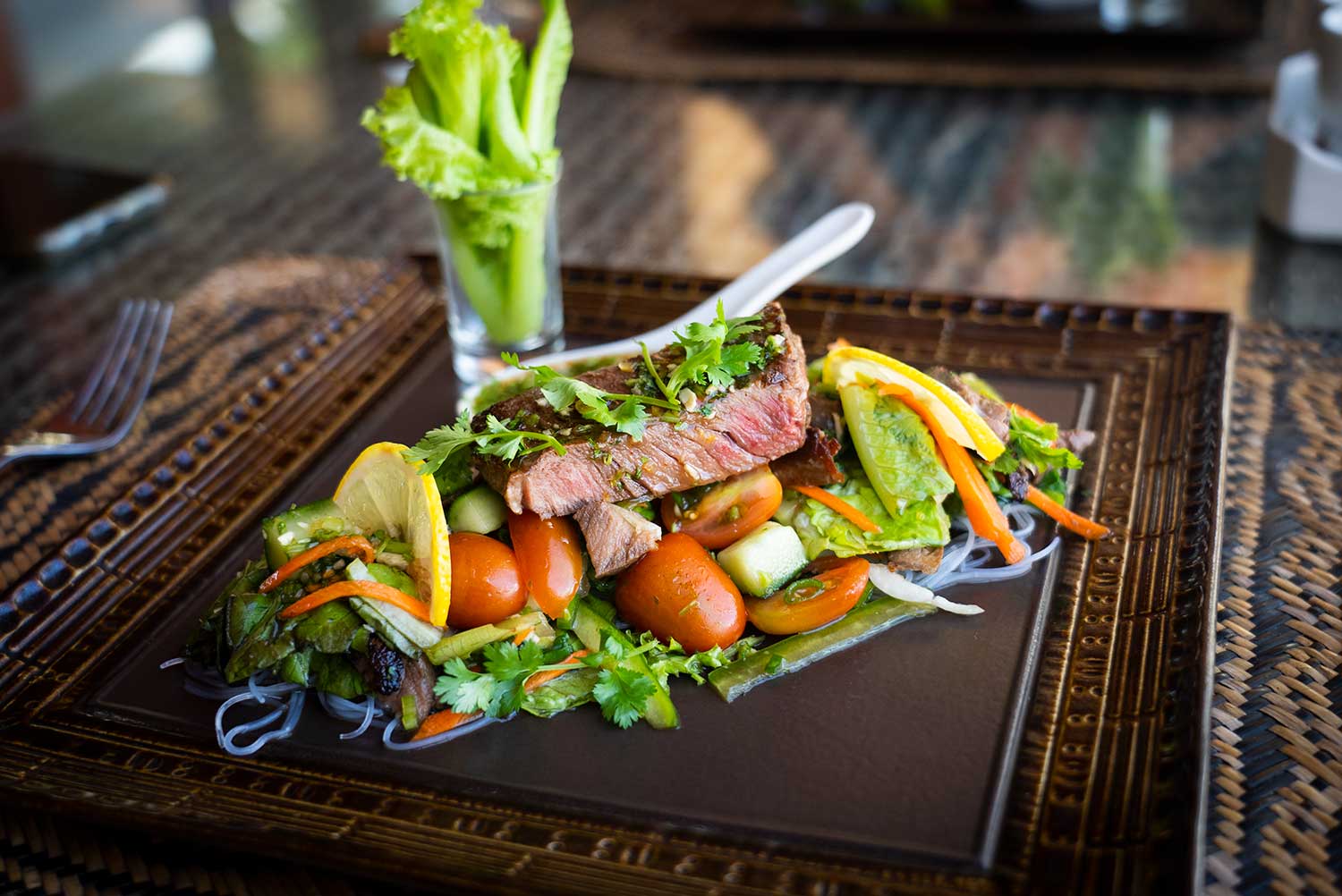 Bayu Gita isn't just about luxury – it's also about great food! The on-site chef Budi specialises in creating mouth-watering Balinese dishes using only the freshest local ingredients. Whether you're after breakfast by the pool or a scrumptious candlelit BBQ under the stars, Chef Budi will surpass all your culinary expectations. So what are you waiting for?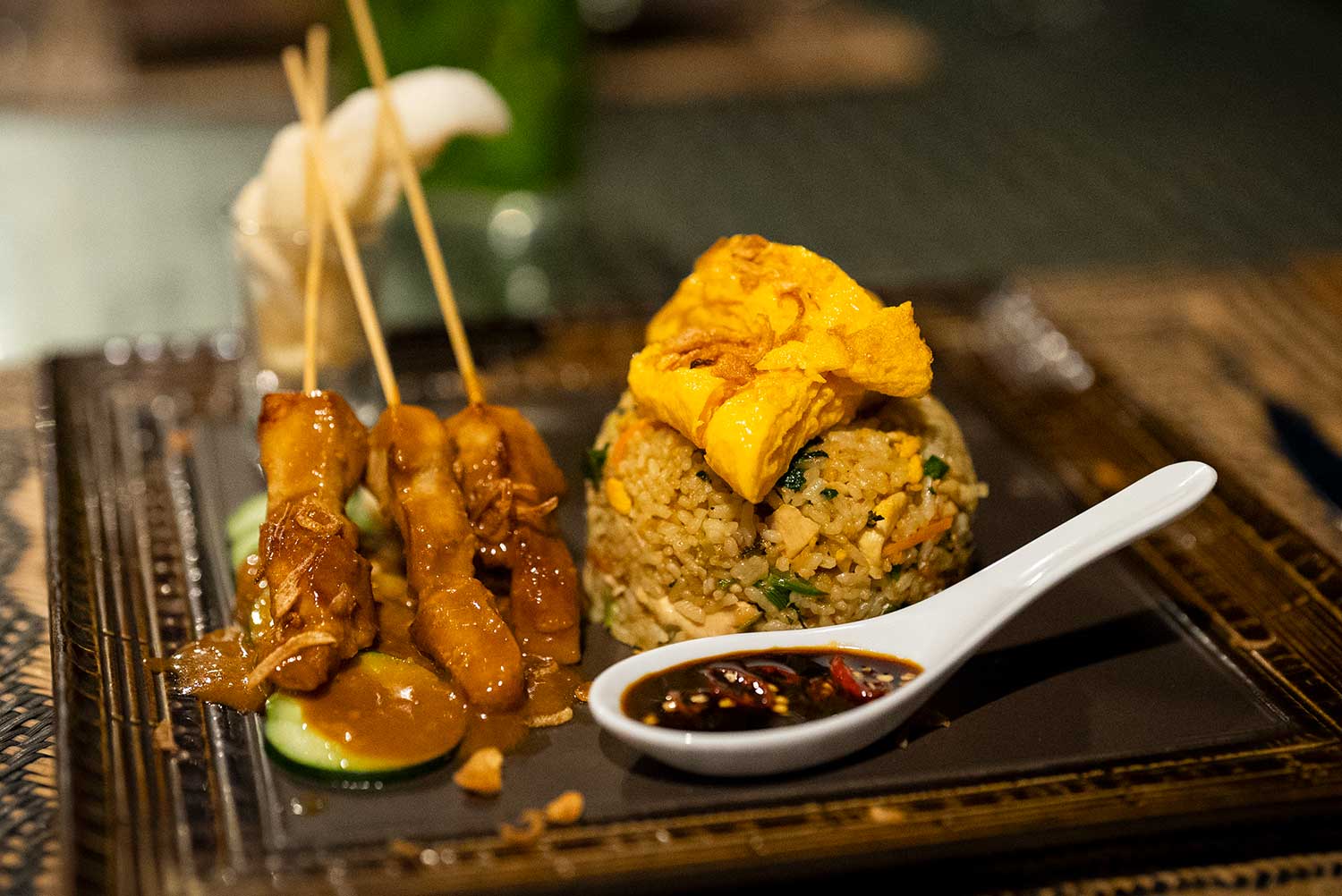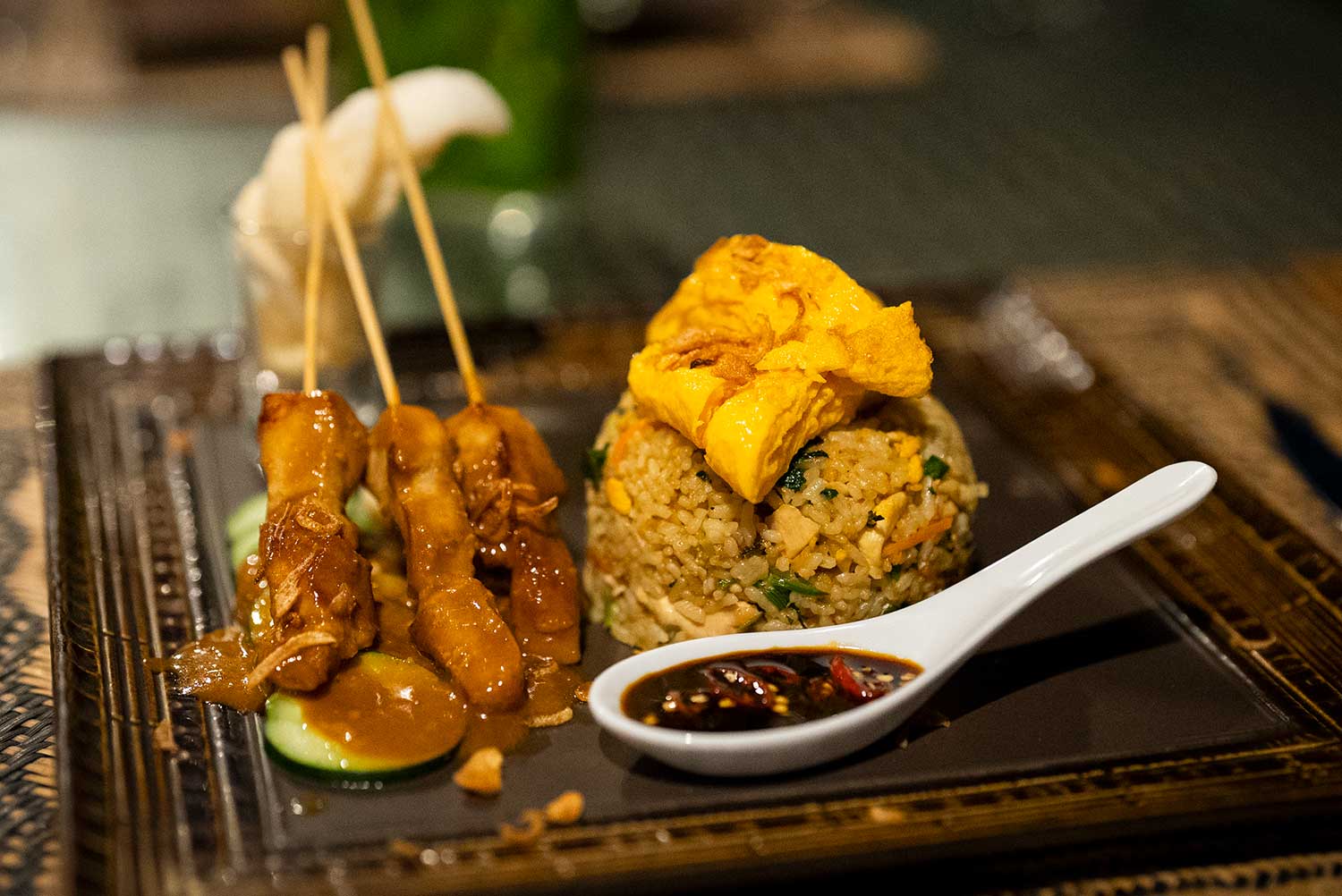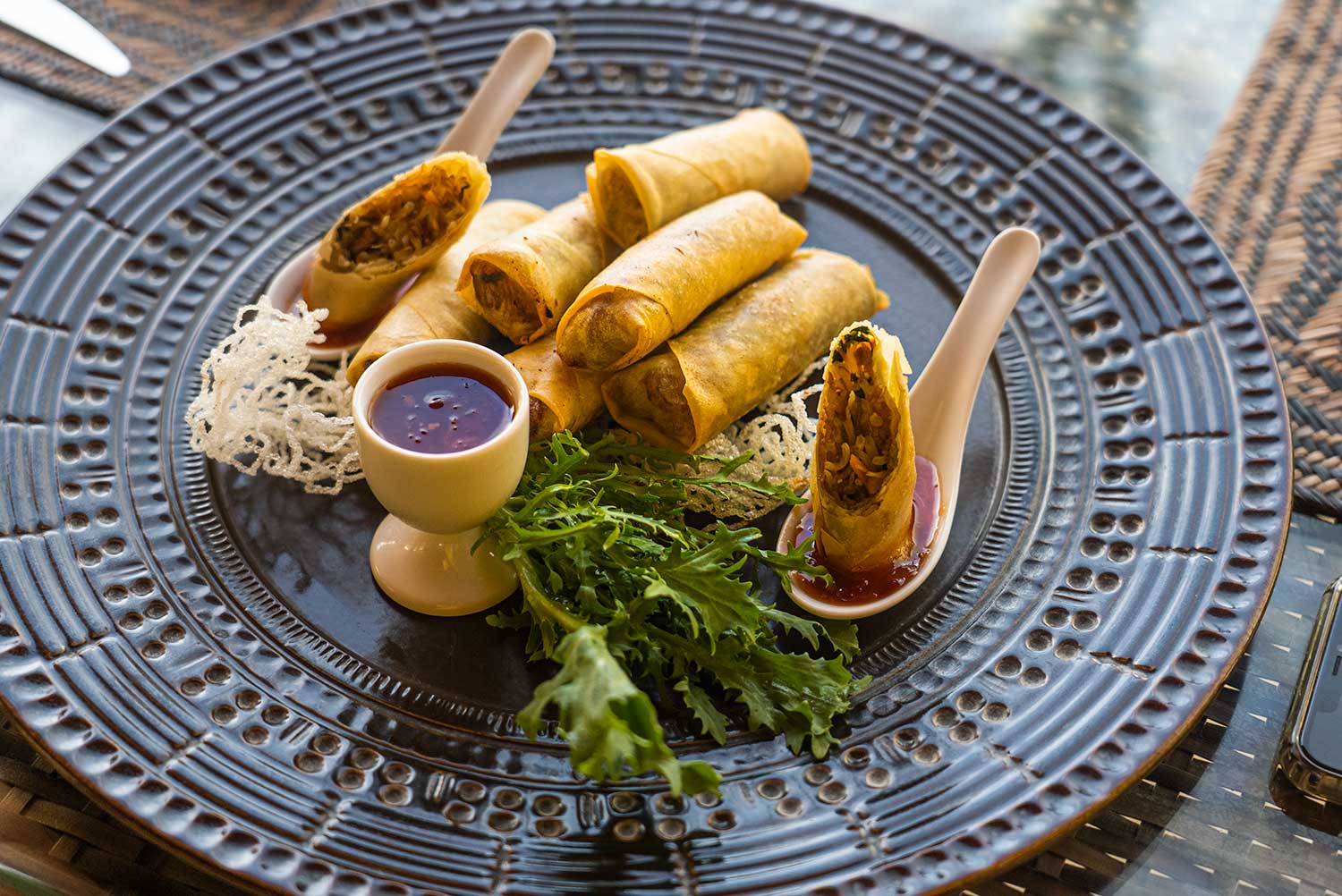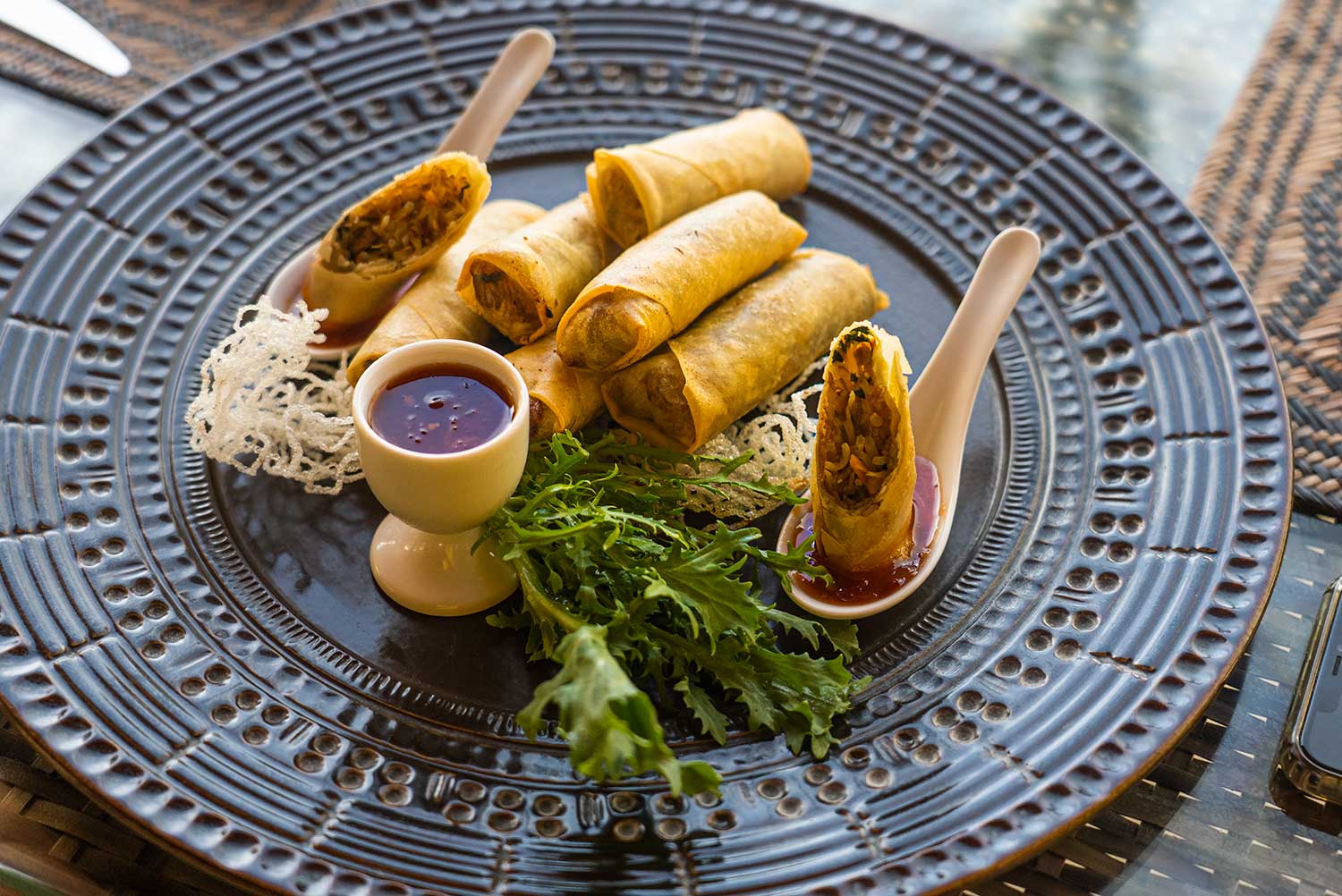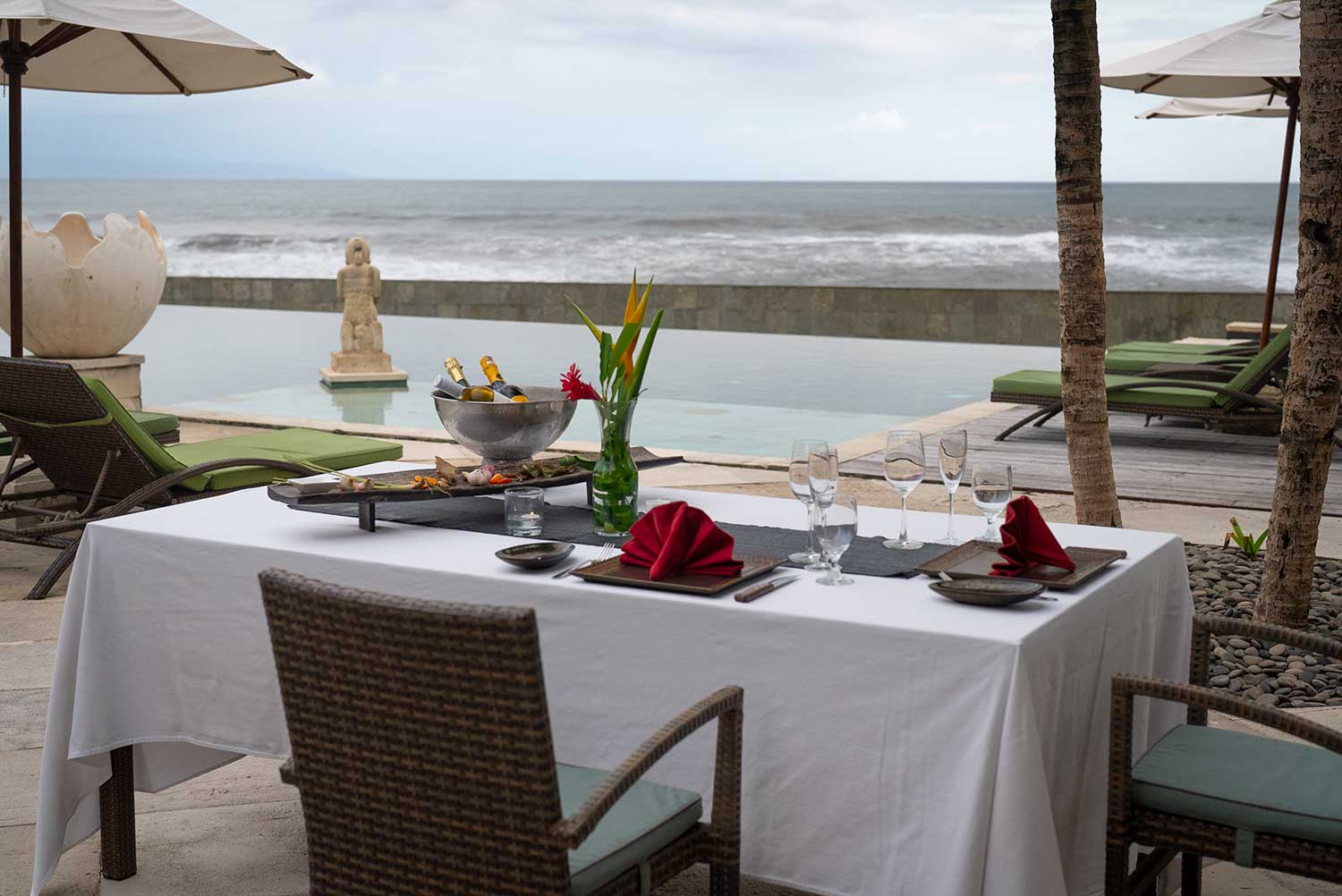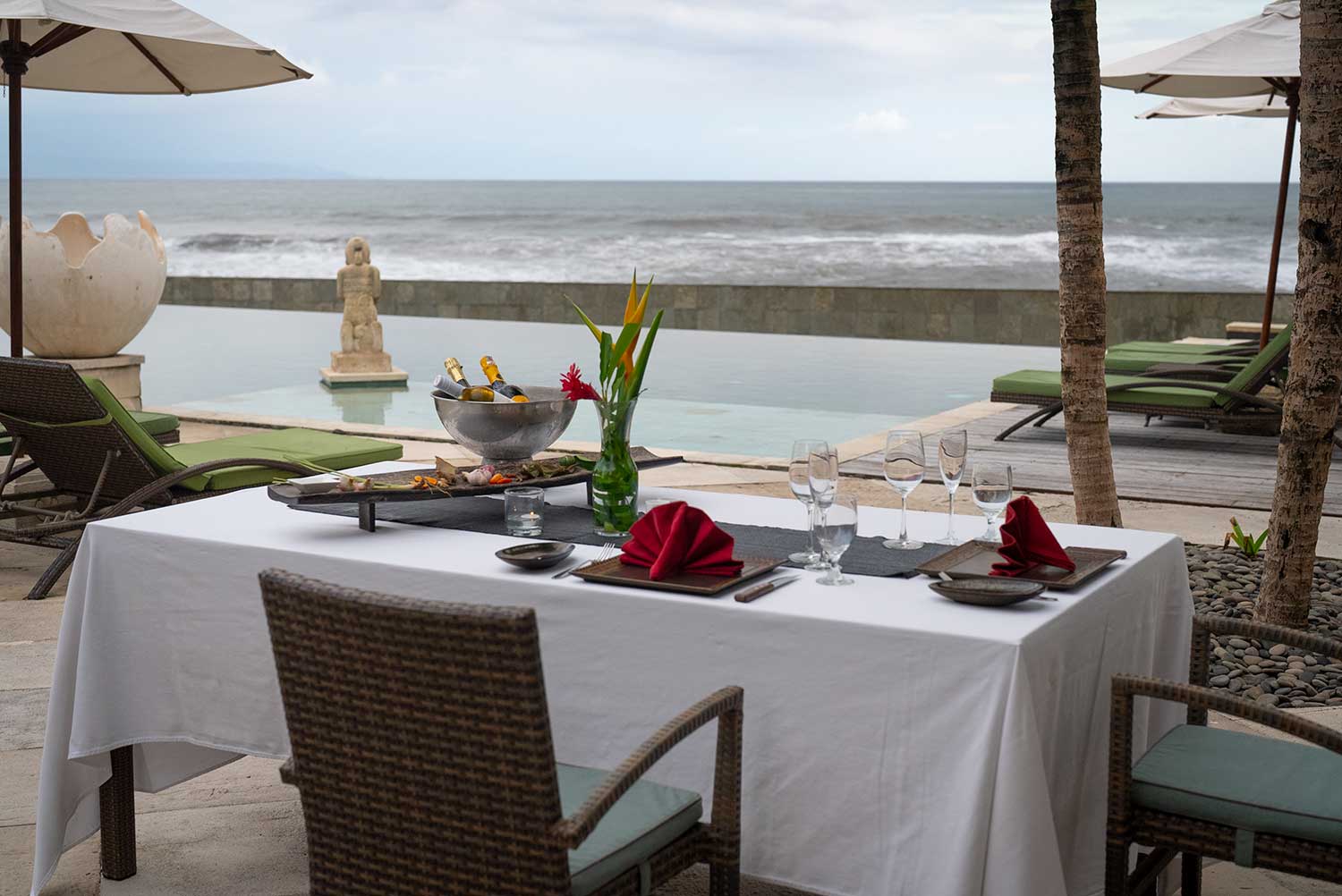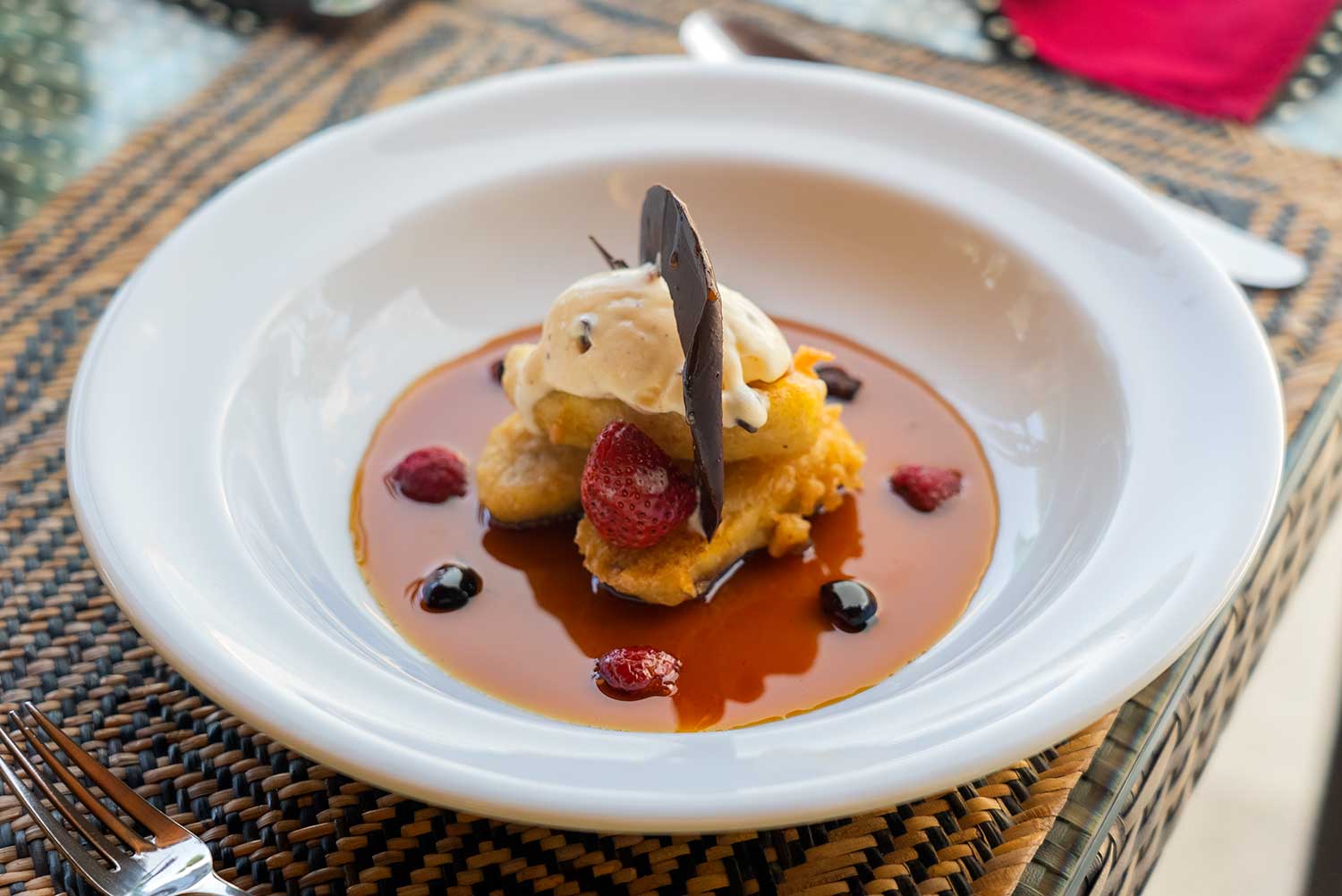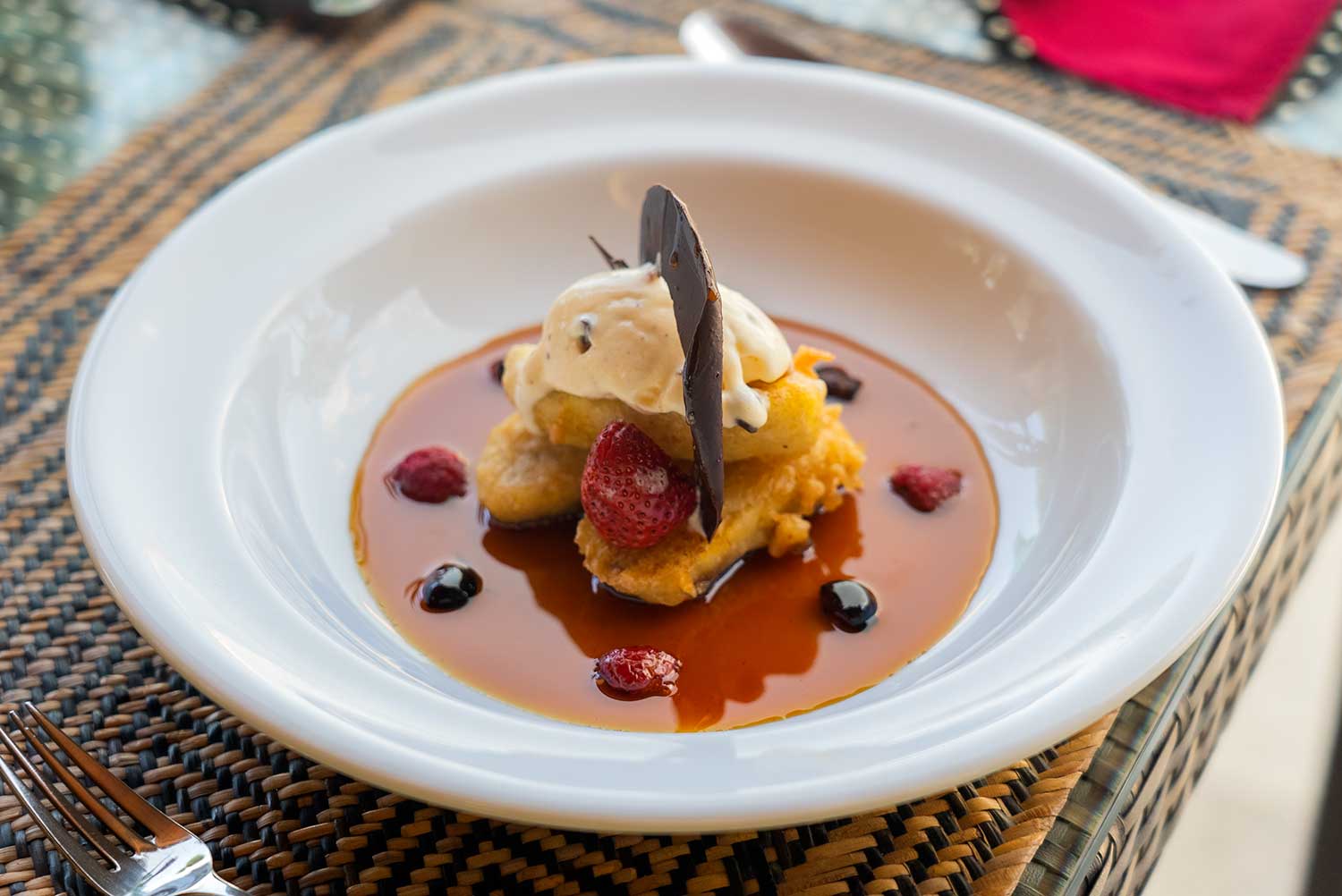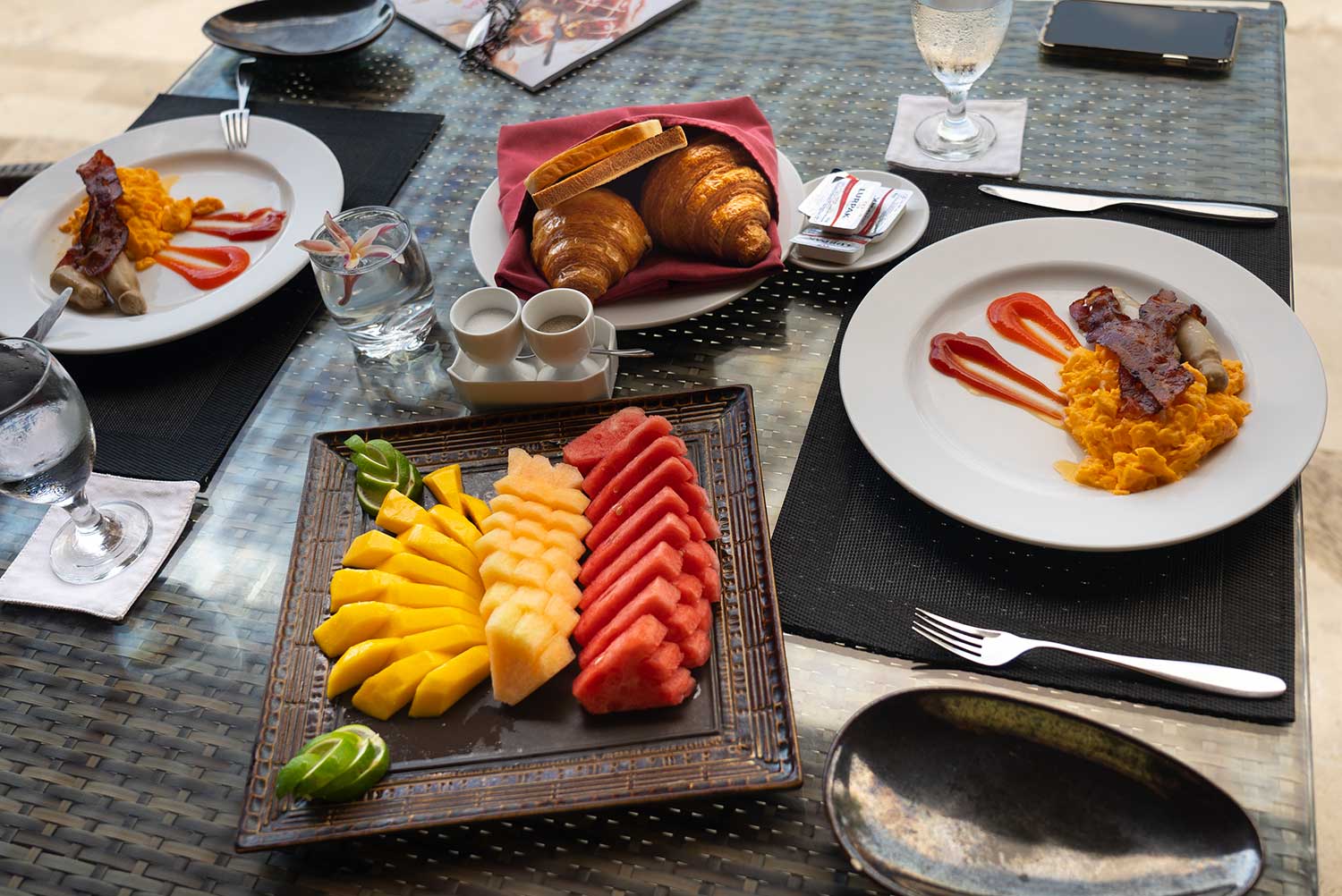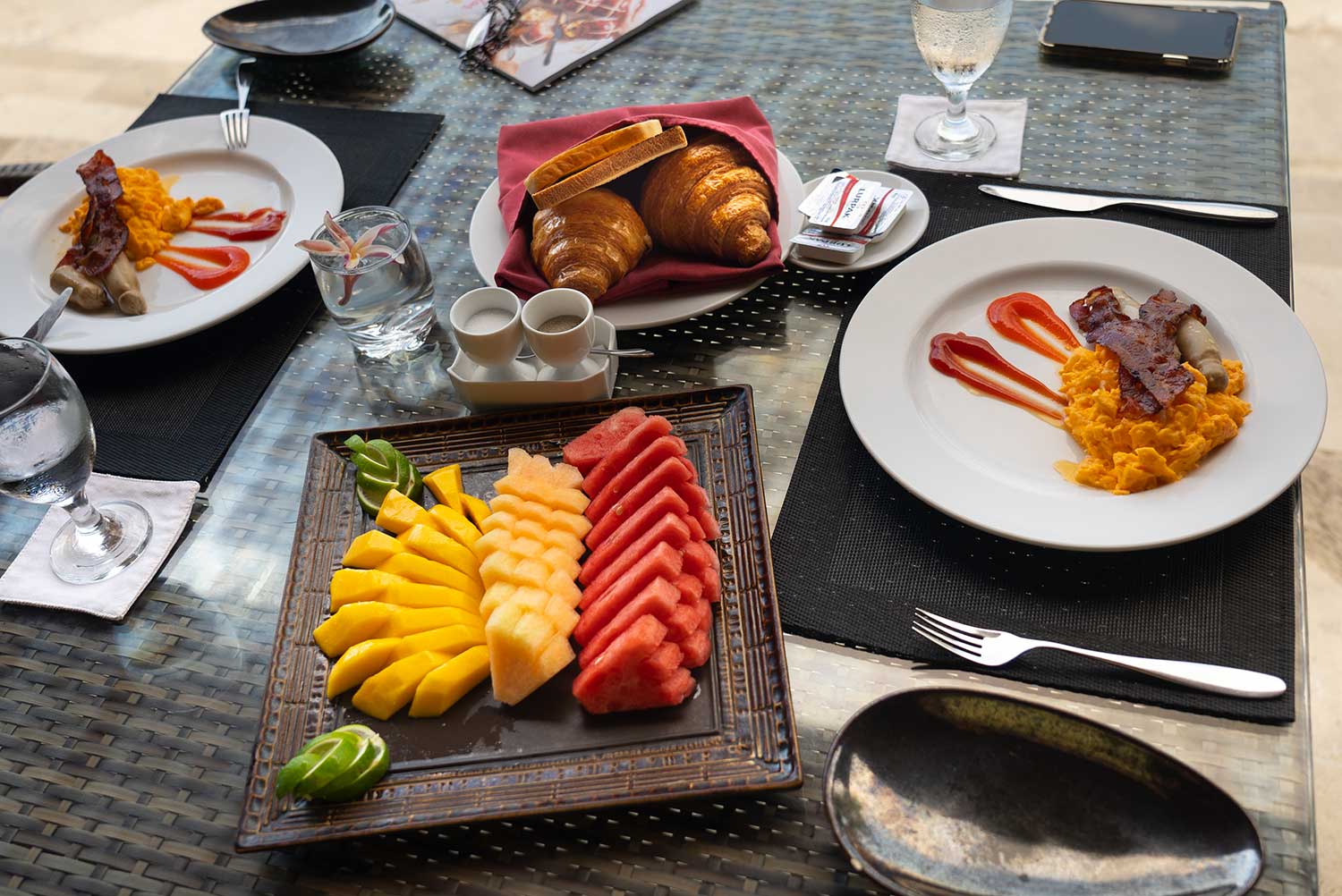 We couldn't ask for anything better when traveling across Bali all while enjoying paradise-like conditions.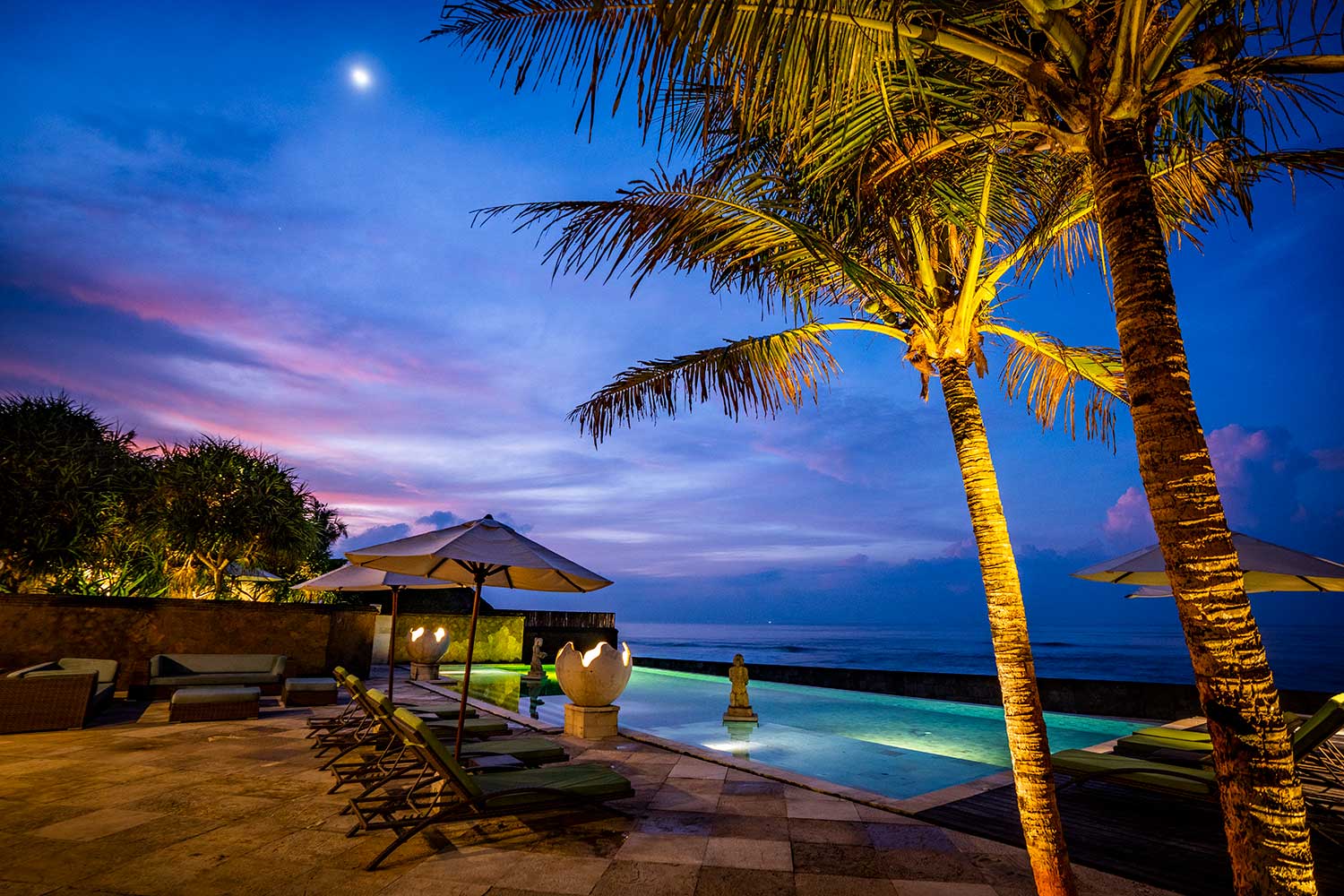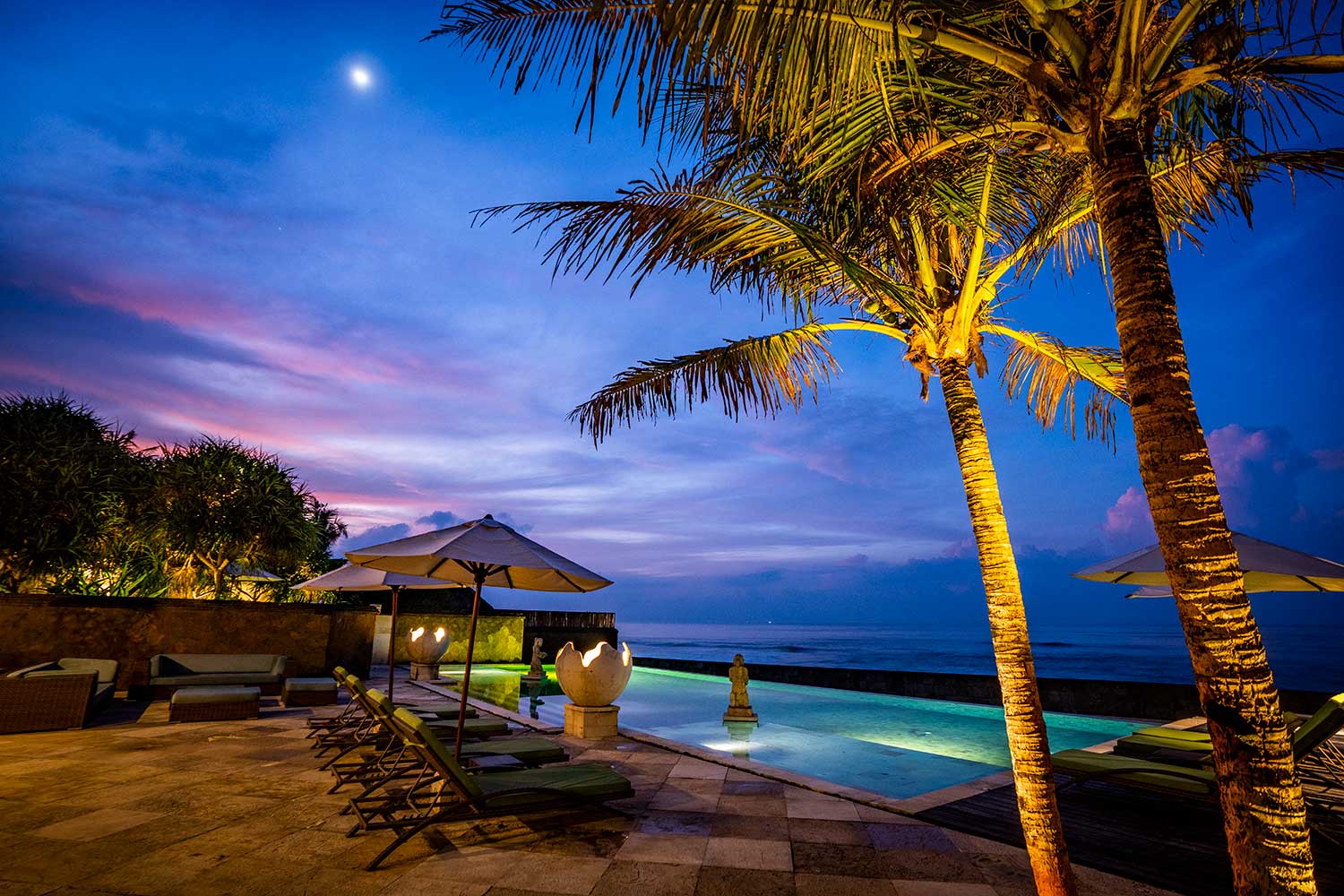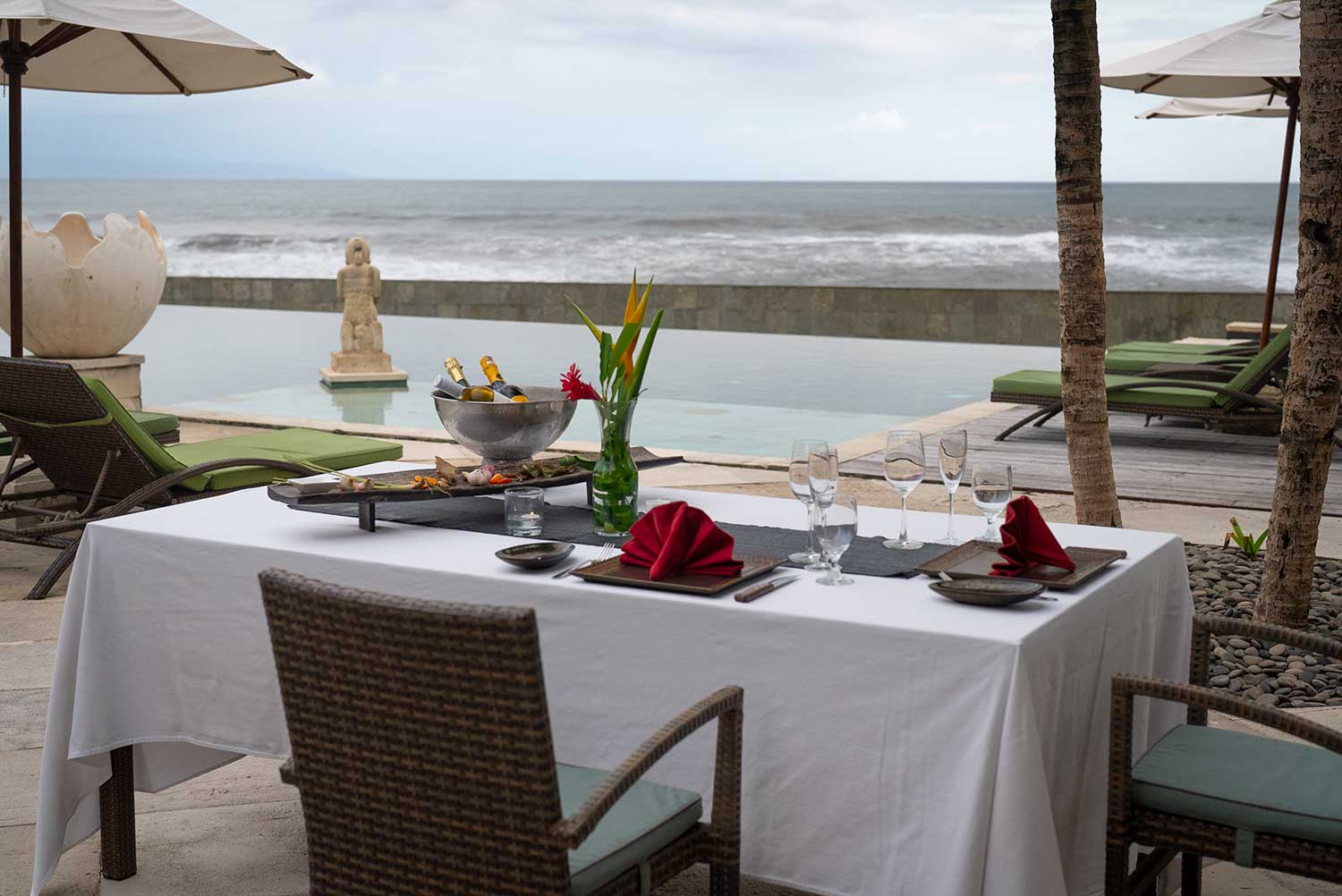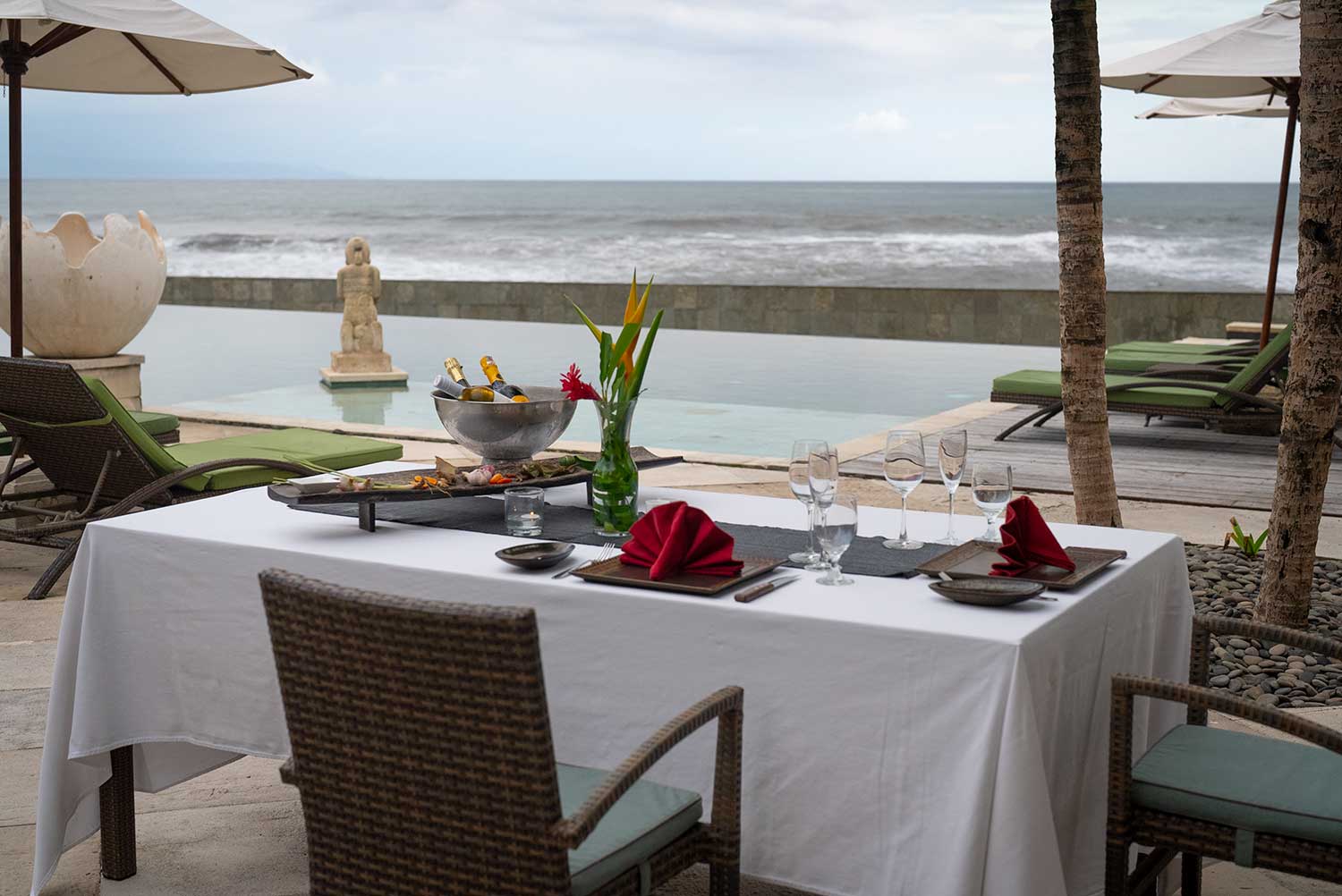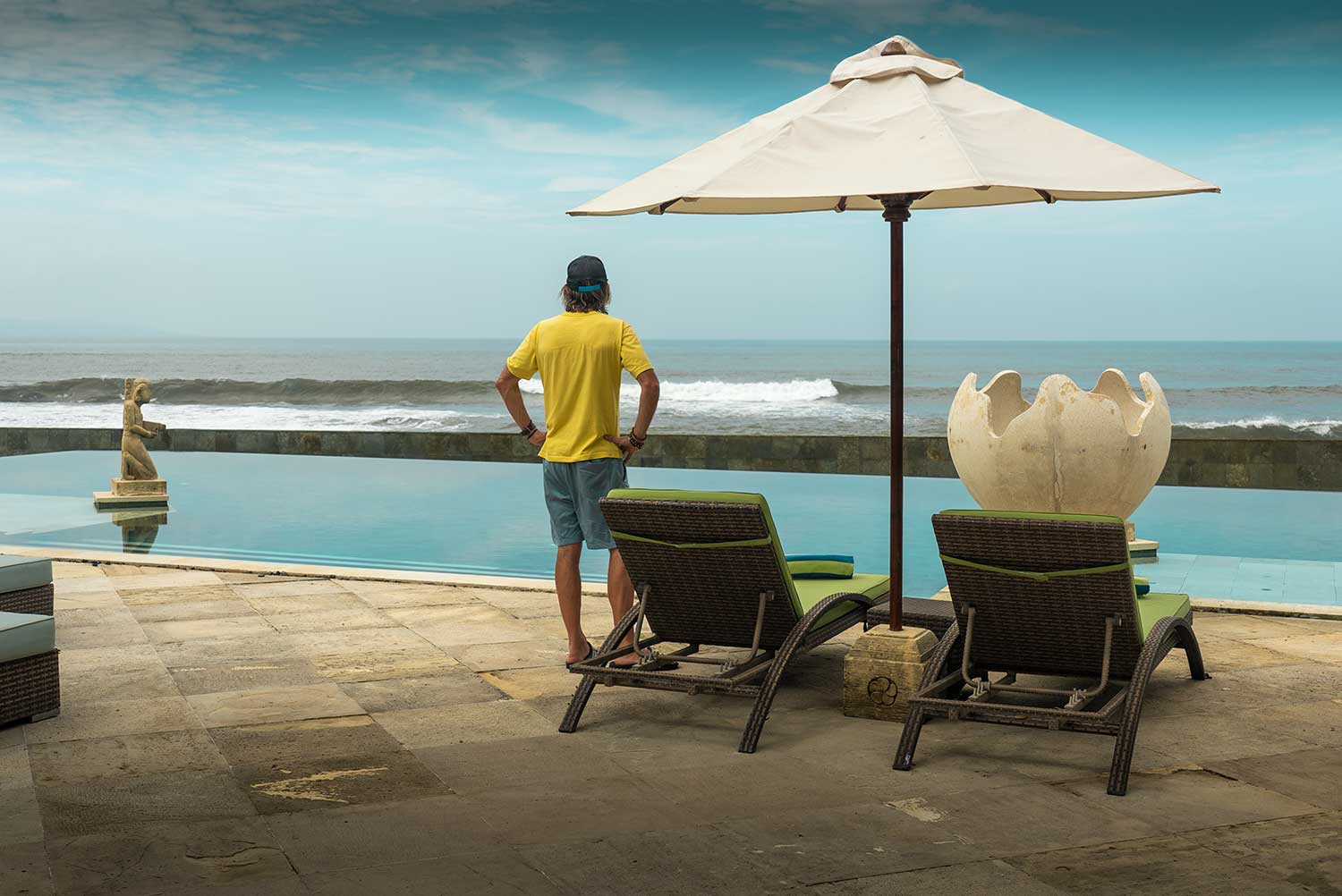 I never get tired of watching these powerful crashing waves.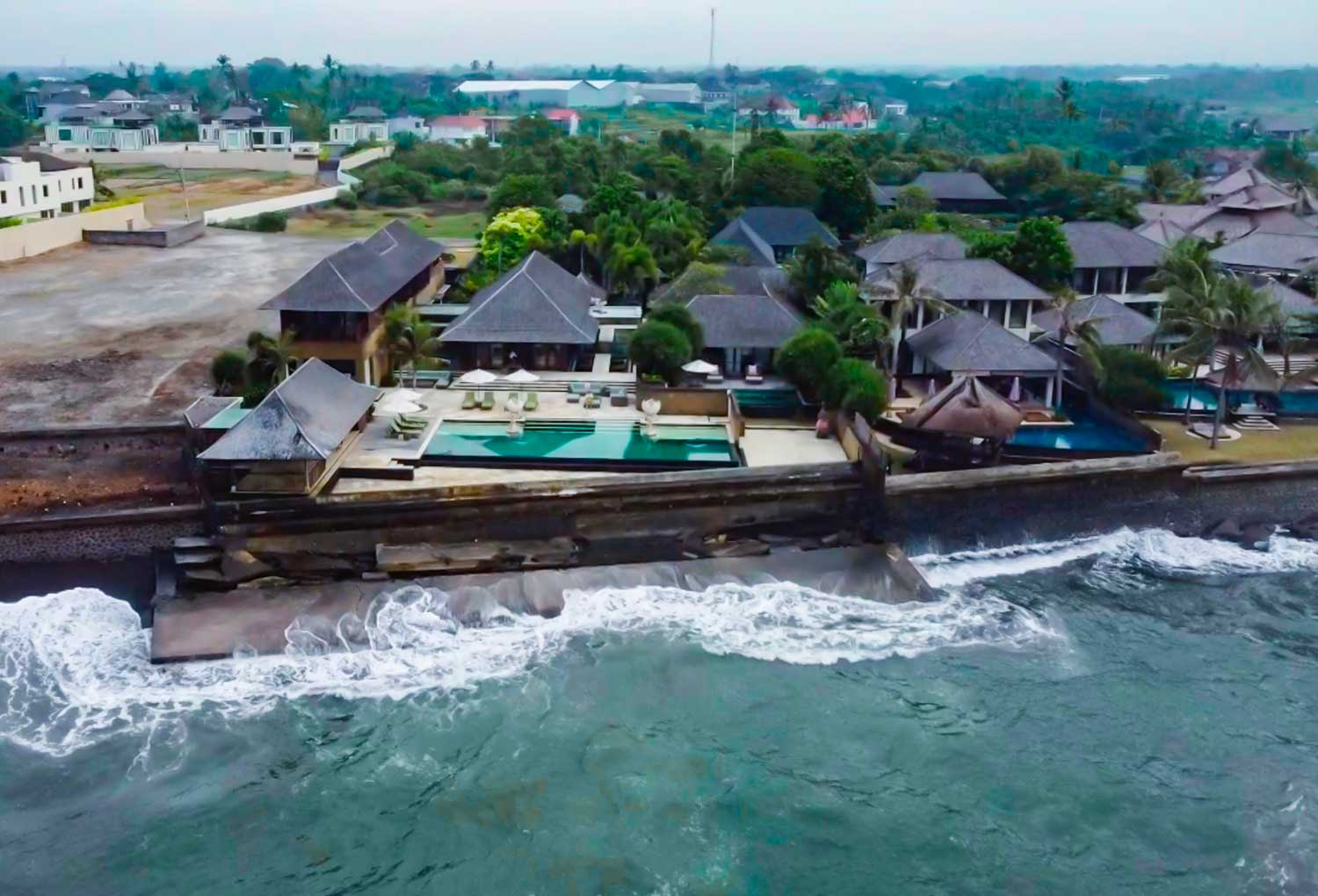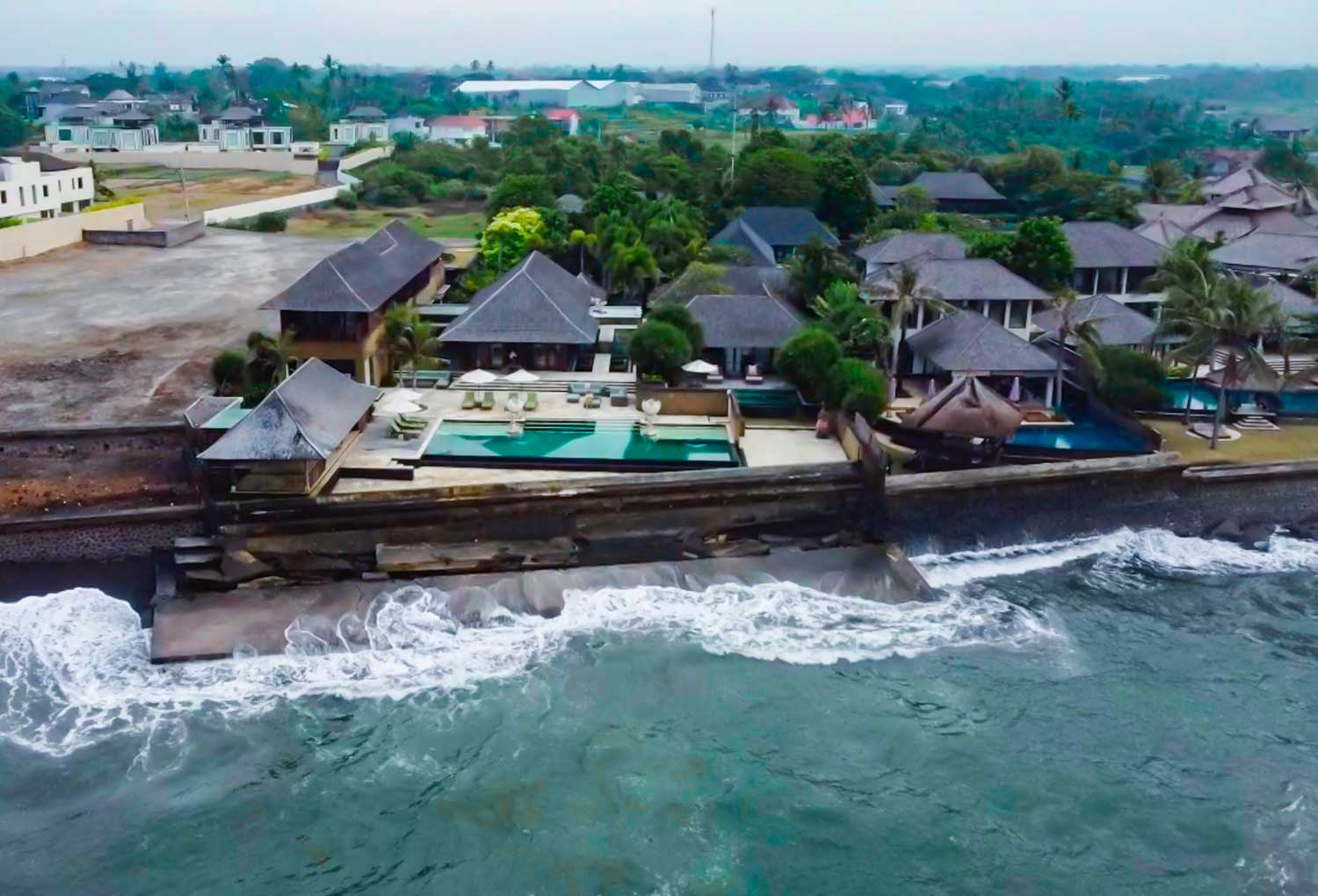 I hope these travel vlogs inspire you to travel again; please leave me a comment and let me know what you think of this villa, the food, and Bali in general.
👉For prices and further information on this amazing villa, see here: Villa Bayu Gita
👉 Contact "Tapa" for a great reliable driver!
If you need a good driver, why not give Tapa a try, he was so great to us and very well priced. He's trustworthy, safe and reliable. I've known him a few years now. You can DM Tapa below, say Joel sent you. 🙂